Georgia Reopens More Than a Week Before Case Trends Satisfy Trump Guidelines
Georgia's businesses will start to reopen on Friday, more than 12 days before case trends could have satisfied President Donald Trump's gating criteria.
Governor Brian Kemp announced the reopening measures Monday, drawing criticism from other lawmakers, including Trump. The president said Wednesday that he told Kemp he disagreed "strongly" with his decision, as it violated the Phase One guidelines.
An aspect of the gating criteria that states should satisfy before moving onto any phase of the reopening plan is a downward trajectory of documented cases or positive tests within a 14-day period. In announcing the guidelines, Vice President Mike Pence said a downward trajectory in cases over a 14-day period of time ensures states have the proper capacity in their healthcare facilities.
Georgia's daily confirmed cases have only been trending downward since Tuesday when daily confirmed cases dropped to 345 from 523 on Monday. On Wednesday, the Health Department confirmed 72 additional cases and on Thursday, that number dropped to 30. As of Friday morning, Georgia had 21,883 cases throughout the state, according to the Health Department.
On Monday, Kemp said the state was "on track" to meet the gating criteria for Phase One. He acknowledged cases appeared to be declining but focused more on the state's ability for hospitals to care for patients without crisis care, another aspect of Trump's gating criteria.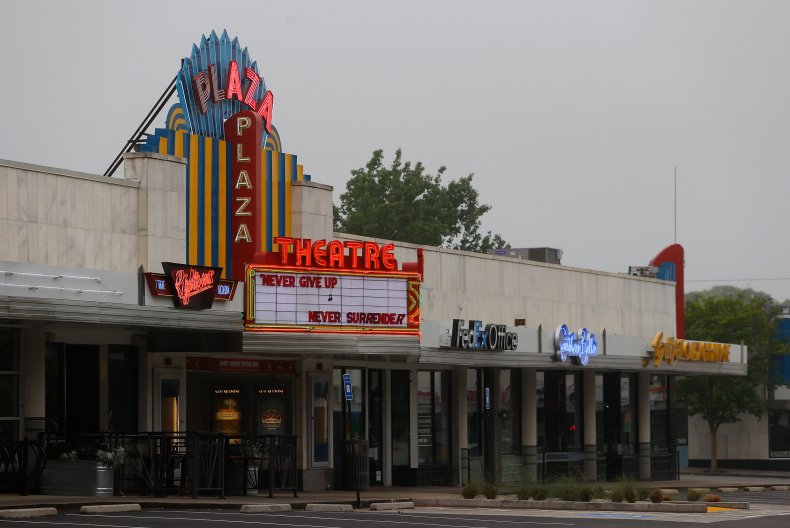 He also described a state-wide mobile application that will expand and streamline the state's ability to screen, test and treat Georgians. Those who test positive will be enrolled in MTX, a self-reporting application designed by Google. If patients consent, the Department of Public Health can use the application to do contact tracing.
The "favorable data" regarding the outbreak and enhanced testing were two reasons Kemp cited for enabling businesses to reopen. The list of entities includes gyms, fitness centers, bowling alleys, body art studios, cosmetologists, hair designers, nail care artists, estheticians and massage therapists.
Opening the doors didn't mean it was "business as usual," according to the governor. They will all be required to adhere to social distancing, sanitation protocols and minimum basic operations, including screening workers, separating workspaces by at least six feet and implementing staggered shifts.
Following Friday's openings, theaters, private social clubs and restaurant dine-in services could resume on Monday. In-person religious services can also resume but they must adhere to strict social distancing protocols.
The White House's guidelines are not a mandate and each governor has the ability to decide what's best for their own state. Although Trump disagreed with Kemp's decision to open, he acknowledged that the Georgia governor must "do what he thinks is right."
"But I think spas and beauty salons and tattoo parlors and barbershops in phase one...is just too soon," Trump said. "I think it's too soon."
Dr. Anthony Fauci, director of the National Institue for Allergy and Infectious Diseases, acknowledged on Wednesday that people were itching to get back to normal life. Despite the suffering of the stay-at-home orders, he urged the public, as well as governors and local officials to reopen in a measured way. If they fail to do so, the likelihood of a rebound increases. And a rebound is one way not to reopen the economy, Fauci said.
Kemp claimed reopening businesses should be treated as a "small step forward" because the shelter-in-place order will still be in effect through April 30.