Georgia 'Ripe Area' for New DOJ Probe on Trump Effort to Overturn Election: Sen. Whitehouse
Senator Sheldon Whitehouse suggested Sunday that the sweeping Senate Judiciary Committee report detailing former President Donald Trump's attempt to use the Department of Justice (DOJ) to overturn his election defeat could spark a new probe in Georgia.
Trump asked DOJ officials nine times to challenge the election results in his tumultuous final weeks in office, according to the 394-page interim report, entitled "Subverting Justice," released by the committee's Democratic majority. Officials eventually fended off pressure from Trump by threatening to resign en masse.
Asked about possible criminal referrals from the report, Whitehouse, a Democrat on the committee, said on NBC's Meet the Press that Georgia "is a very ripe area" for further investigation.
"I don't want to get into criminal referrals. We're still at the interim level," the Rhode Island senator said. "I would point to just the geographic fact of so much of what took place at the Department of Justice being focused on Georgia, being focused on sending letters to the Georgia legislature, saying that they could open up in special session and redo the election and send a separate slate."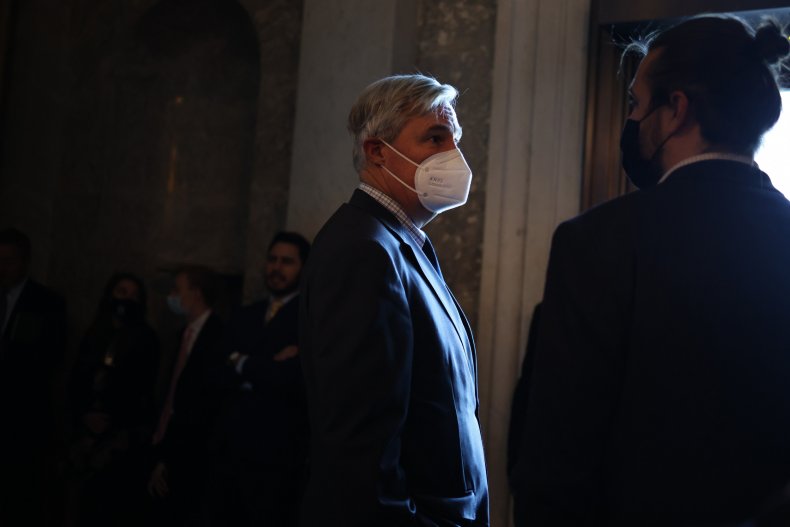 "We'll see what the Department of Justice wants to do with it," Whitehouse added.
The committee's report was based on interviews with former DOJ officials—including then-acting Attorney General Jeffrey Rosen and his top deputy, Richard Donoghue—and offers the most comprehensive account of the former Republican president's effort to press the department to help him hold onto power after being defeated by President Joe Biden last November.
It described how Trump considered replacing Rosen with then-acting Assistant Attorney General Jeffrey Clark, who promised to pursue his baseless voter fraud claim. Rosen and his team refused to support the scheme and Trump's White House Counsel Pat Cipollone threatened to quit early January, according to the report.
"We have a very complete picture of the extent to which Trump was personally involved in this," Whitehouse said of the eight-month investigation. "This is a question in which you can actually connect the president of the United States to the scheme."
"The second thing that we know is that it focused very heavily on Georgia. So, that relates and feathers into the Georgia prosecution that's underway, I should say the investigation that's underway, down in Fulton County," he added.
Senator Chuck Grassley, an Iowa Republican, defended Trump and disputed the Democrat-led report in a GOP version released later Thursday, which argued that the ex-president "listened to his senior advisors and followed their advice and recommendations."
Newsweek reached out to Trump representatives for comment.