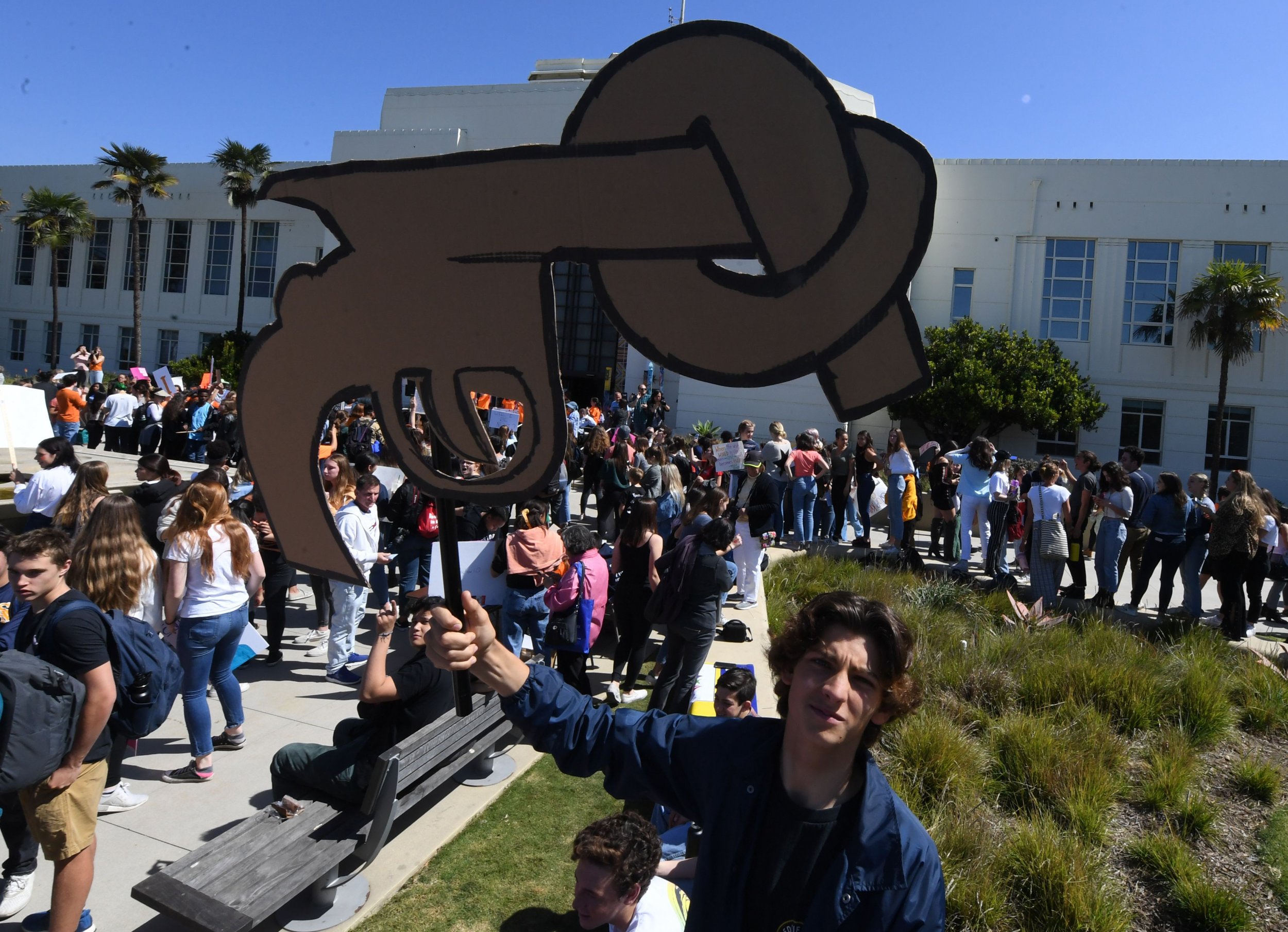 A school district in northern Georgia unanimously voted Thursday night to arm teachers with guns who volunteer to carry. Teachers will be permitted to have guns holstered but will not be allowed to have guns in bags or purses under the new policy.
Fannin County School Board approved the proposal that said employees must be approved by the Board of Education and the Fannin County Sheriff before being allowed to carry a gun on school campuses. Approved teachers will be trained on judgment, pistol and long gun shooting at a minimum, WSB-TV reported.
Some residents support the school board's decision to allow more weapons on school campuses. There are five public schools in the county, each with a single armed resource officer. Others say that's not enough.
Jack Taylor, who lives in Fannin County and has five grandchildren, told WAGA-TV that it makes him feel better to know that "we're not having to wait on law enforcement to get here" if the need arises.
Not everyone agrees. "To me, more firearms into the school is just going to create a potential for more danger to my child," Kyle Raque told WAGA-TV. Raque has a child in the Fannin school district.
Newsweek could not immediately reach Superintendent Michael Gwatney for comment. However, Gwatney has expressed his support for arming teachers in the past. The superintendent sent parents a letter in April to discuss the proposal—which he called GAMB but did not explain what the acronym stood for—to arm teachers on a voluntary basis.
"Emergencies do occur, though, and just like a defibrillator, a tourniquet, or a fire extinguisher, a firearm is—at its core—a tool," Gwatney said in the two-page letter.
He continued, "The spirit of Board Policy GAMB is to create an opportunity for certain trained volunteer personnel to utilize that tool to stop—or at least minimize—the damage being done by one who has complete disregard for human life, as well as society's laws, and is inappropriately using a weapon to harm or kill others."
News of the school board's decision comes as the debate to arm teachers continues across the country.
A Gallup Poll released in March found that 63 percent of teachers strongly opposed the idea of arming teachers, and another 10 percent somewhat opposed the measure. The proposal of arming teachers had the support of 11 percent of respondents, with an additional 7 percent staying neutral.
President Donald Trump floated the idea of arming teachers following the deadly shooting at Marjory Stoneman Douglas High School in Parkland, Florida, on February 14. Many of the survivors of the shooting, which left 17 dead, have advocated for stronger gun control measures.