Georgia School District Has Second Yearbook Racism Flap In Three Months
The principle of Dyer Elementary School in Dacula, Georgia has apologized for a photograph in the school's 2019-2020 yearbook showing several students pulling back their eyelids in a gesture often made to mock Asian people.
The incident marks the second time that a school in the Gwinnett County School District has had an issue with racially offensive yearbook content—the first occurred at Collins Hill High School in June.
Dyer Elementary Principal Michael DiFilippo explained that the students in the offending photo had been told to "make a silly face" for the picture, but he still apologized for the students' actions and the photo's inclusion in the yearbook.
"We see this as a teachable moment for our students, helping them to understand that their actions can hurt others even if they did not intend to offend," DiFilippo wrote in a letter to parents on Thursday. "As a diverse school community, our goal is to cultivate respect for all cultures and to provide a welcoming environment for all," he continued.
Stephanie Cho, executive director of Asian Americans Advancing Justice Atlanta who is an Asian American with a child in the district told the Atlanta Journal-Constitution, "As Asian Americans, we are viewed as a perpetual foreigner, and our eyes are what people distinguish as identifying us as Asian or foreign. [The gesture] is incredibly offensive. It reduces a person to a gesture instead of a full human being."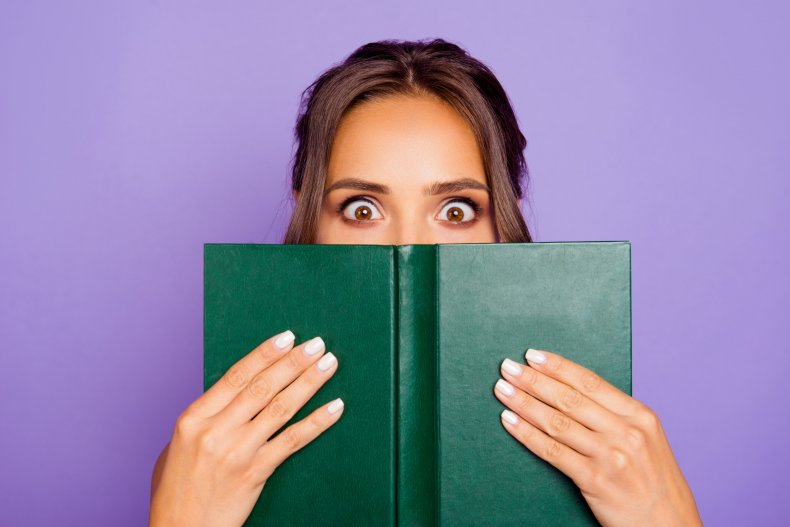 In June, the principal of Collins Hill High School apologized to families after one of the book's senior pages included a picture of a smiling teen with the Reverend Martin Luther King Jr.'s hand on his shoulder. The student held a piece of a paper that said "Official N-Word Pass," as if King himself had permitted the student to use racist language with his blessing.
After the school noticed the offending image, the yearbook publisher edited the image out of any copies that hadn't yet been distributed to students.
"In our initial investigation, it appears that some of the pages planned for the yearbook were not finished prior to our students moving to digital learning," Principal Kerensa Wing wrote in a letter to parents. "As these photos were not available, the yearbook company replaced those pages with senior selfies that had been submitted. Unfortunately, the picture was not caught in the final proof before the yearbook went to press."
Wing called the incident "unacceptable" and pledged to investigate who submitted the image and how the yearbook editorial process didn't catch and remove the image before the books went into printing.
Newsweek contacted the Gwinnett County School District for comment.