Georgia Senate Runoffs Finish as Most Expensive in History, At Least 171 Million More Than Any Other
The Georgia Senate runoffs finished as the most expensive races in history, as the candidates spent hundreds of thousands more than a previous record.
According to Open Secrets, the David Perdue-Jon Ossoff race spent the most money with nearly $470 million as of January 4, and the Kelly Loeffler-Raphael Warnock race followed behind with nearly $363 million spent.
Each of the two races in the Georgia runoffs surpassed the previous record set in last year's North Carolina Senate race, which spent a total of $298,910,541 according to Open Secrets.
Last year's South Carolina Senate race was the fourth most expensive race of 2020, which spent a total of $276,939,932, according to Open Secrets. In that contest, Democratic Senate candidate Jaime Harrison reported the highest fundraising total by a Senate candidate ever with $58 million.
The Perdue-Ossoff race spent about $171 million more than the North Carolina race.
In the Georgia runoffs, each candidate surpassed that $58 million mark during a two-month period from October 15 to December 16. According to fundraising filings from the Federal Election Commission (FEC), Ossoff and Warnock raised $138.3 million and $124.2 million, respectively, during the period.
On the other hand, according to FEC filings, during the same period Loeffler raised around $92 million, while Perdue raised roughly $89 million.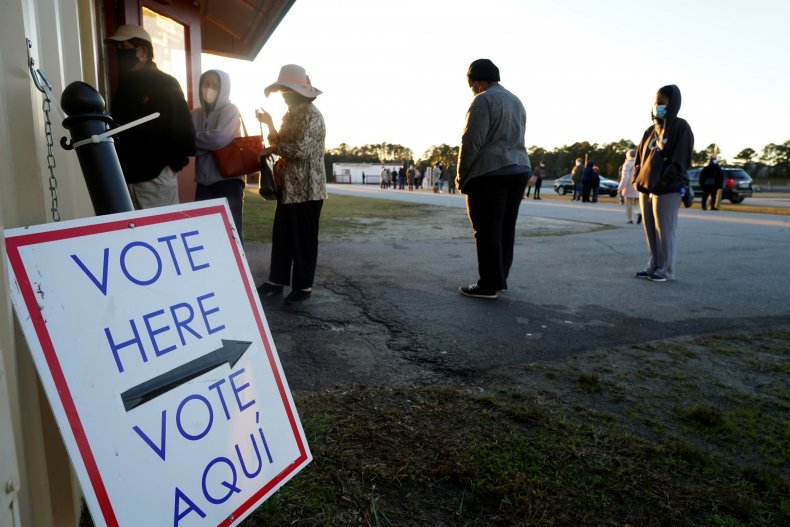 Ossoff's most recent filing shows his campaign receiving $100 million in individual contributions, with roughly half coming from small donors who contributed less than $200. Similarly, Warnock's most recent filing shows him receiving about $50.5 million from those donating less than $200 and around $46.6 million in amounts higher than $200.
In contrast, both Republican incumbents received more from those donating larger amounts. Perdue's most recent filing shows him receiving $36.3 million from large-dollar donors and $17.4 million from small-dollar donors, while Loeffler reported $32.7 million in large-dollar and $19.1 million in small-dollar donations.
Prior to the results, many polls showed each of the races being tightly contested. One poll conducted by Targoz Market Research found Ossoff and Perdue tied at 50 percent, while Warnock led Loeffler by just two points (51 to 49 percent).
Another poll, from the University of Nevada Las Vegas Lee Business School, found both Republican incumbents leading by one point, as they both received 49 percent of votes, compared to 48 percent received by both Warnock and Ossoff.
Newsweek reached out to the campaigns for Loeffler, Perdue, Ossoff and Warnock for comment but did not receive a response in time for publication.