Georgia Sheriff Office Employee Fired After He Was Caught on Video Telling Students to Speak English: 'You Come on a F******g Boat'
A man has been fired from his role at a sheriff's department after a video emerged of him making racist comments towards a woman at a McDonald's in Georgia.
The man, who has not been named, was recorded by Savannah College of Art and Design sophomore Cristina Riofrio launching a tirade in which he suggested the student and her friends came to the U.S. "on a f*****g boat."
During the clip, the man also yells Riofrio to "shut the f**k up" before admitting he is a racist when called out by the student.
"I know I am," he adds. "Speak English."
A McDonald's worker off-screen then tells the man that he has to leave the restaurant.
Riofrio posted a clip of the altercation on Twitter, where it has since been viewed more than two million times.
Riofrio was born in California and her parents are from Ecuador. She told WSAV that she was speaking Spanish at a McDonald's in Savannah, Georgia, with her friends when the man angrily confronted them.
"I wish I could have said a lot of things, but at that time I was really mad and I couldn't even speak.
"One of my friends cried at that moment, I felt really bad for her," said Riofrio. "But I didn't want him to see us cry, see us as weak, acting weak because we are not."
Warning: this video contains strong language.
Despite receiving support online after posting the clip, some social media users were still critical of her for speaking Spanish in the first place.
"Some people tweeted like 'You shouldn't be speaking Spanish it's annoying to hear. I'm Mexican and I don't do that,'" Riofrio said. "You shouldn't do that, you should be proud of where you come from."
She added: "I am never going to stop speaking Spanish in front of white people, I feel proud of where I am come from."
Chatham County Sheriff John Wilcher confirmed to WSAV and WTOC that the man seen in the clip was employed by the department and that he was fired on the morning of September 25.
Sheriff Wilcher did not reveal the man's identity or his role, only adding that the force will not tolerate this type of behavior.
Riofrio also confirmed the man had been fired in a follow-up tweet.
"I was just informed that this man worked at the Chatham county sherrifs, and WAS FIRED THIS MORNING," she wrote. "I thank each and everyone of you who supported me, and shared this.. I'm so happyyyy."
The Chatham County Sheriff's Office did not immediately respond to a request from Newsweek for further comment.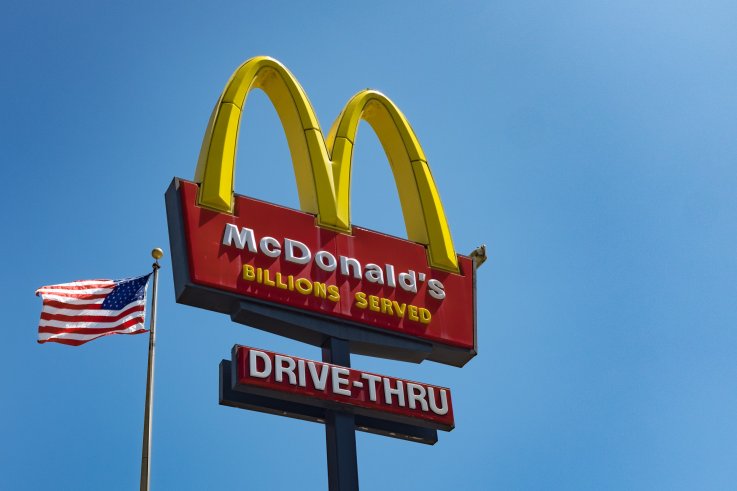 Georgia Sheriff Office Employee Fired After He Was Caught on Video Telling Students to Speak English: 'You Come on a F******g Boat' | U.S.