Georgia Gives Tim Scott Challenger 'Hope' in Bid to Take Down South Carolina Republican
Trying to oust a Republican Senator in South Carolina is a challenge many would avoid—but Democratic hopeful Angela Geter told Newsweek she is ready for the fight.
Jaime Harrison's defeat to Lindsey Graham (R-SC) despite a huge fundraising haul and high-profile campaign may have demoralized some Democrats in the state. But Geter takes hope from her party's success in neighboring Georgia as she bids to unseat Sen. Tim Scott in 2022.
"We were rooting for Jaime. We were rooting for him and his success.
At the same time, we saw Georgia and I think it gave us a lot of hope for where we could go," Geter, who is currently chair of the Spartanburg County Democratic Party, told Newsweek.
The success of Sens. Raphael Warnock and Jon Ossoff was a momentous coup for the Democrats. Their victories created a 50-50 split in the U.S. Senate, handing the party a thin majority thanks to Vice President Kamala Harris' tiebreaking power.
Both senators received plaudits for how they conducted their campaigns, while Stacey Abrams' groundwork was heralded as the key factor in delivering Georgia to the Democrats.
Geter said as well as inspiring hope, the campaigns provided a practical influence too.
"They took the time to make sure they built a strategy built around the people. They had a message, they made sure that that message got to the people of Georgia, then they followed up and made sure they were mobilized and got them to the polls," Geter said.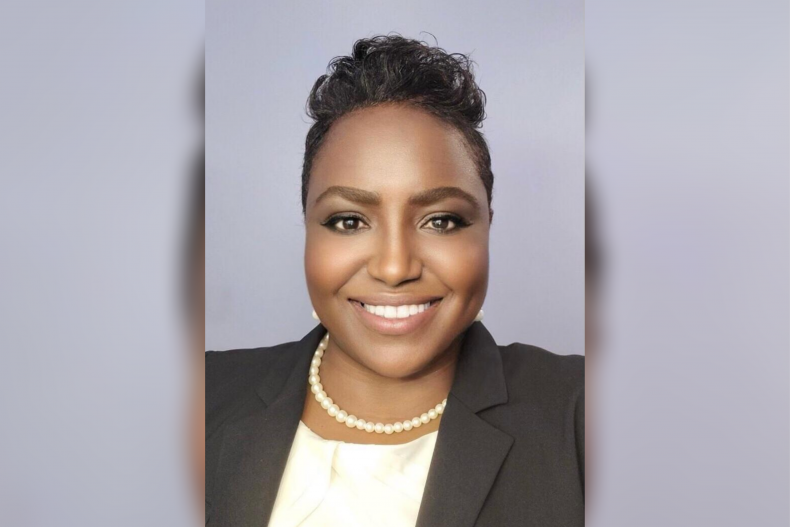 Geter argued that Republicans' messaging has become stale, and accused her opponents of prioritizing national issues over state ones. "Regardless of national issues—they represent South Carolina. We need to be the priority," Geter said.
"We put together a message for Joe and Jane South Carolina. Our focus is on what is vital and necessary. It's about us, here in South Carolina. We have to find a way to help them engage in the process.
"There has to be something that brings them in that gets them to use their vote."
Scott won an endorsement from former President Donald Trump ahead of '22 and his profile on the national stage has grown in recent times, having delivered the Republican rebuke to President Joe Biden's address to Congress.
"It has been very surprising to me that he [Scott] is still lockstep in with Trump.
I'm aware he has Trump's endorsement and he's happy about that. But I feel like for South Carolina that hasn't been a positive," Geter said.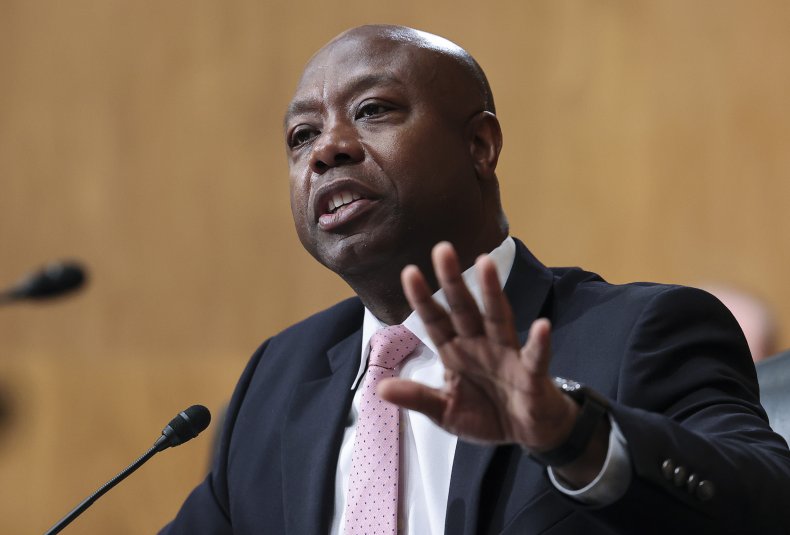 On another matter in the national spotlight, Geter questioned Scott siding with other Republicans in opposing the $1.2 trillion infrastructure package in August.
"I was disappointed to see he didn't vote for infrastructure," Geter said. "It shows to me he's a little out of touch."
For Geter, infrastructure would be a key focus of interest should she make it to the Senate, alongside economic development and education, which she called "quality of life issues."
On what brought her into the race, Geter pointed to the events of January 6 as the U.S. Capitol was stormed. "As a veteran, that was hard to stomach," Geter, who served in the U.S. Air Force as a medical laboratory technologist, said. "That's what made me think, 'I'm doing this.'"
Despite the hurdles ahead of her, Geter says she has a clear guiding principle as she forges ahead—what she thinks will be best for those in the state.
"We know that this is going to be a very challenging race," Geter said. "A lot of people are not happy with the choices Tim Scott's made or the representation he's been providing. A lot of people feel like he's forgotten us."
On her plans, Geter said she hopes to offer something that will get voters engaged.
"It's time to give them something to invest in, that's what this campaign is about. What matters to them," Geter said. "We're not focused on anything but that."
Newsweek has asked Scott for comment.