Georgia Runoff Polls Show Ossoff, Handel in 'Dead Heat' as Special Election Voting Begins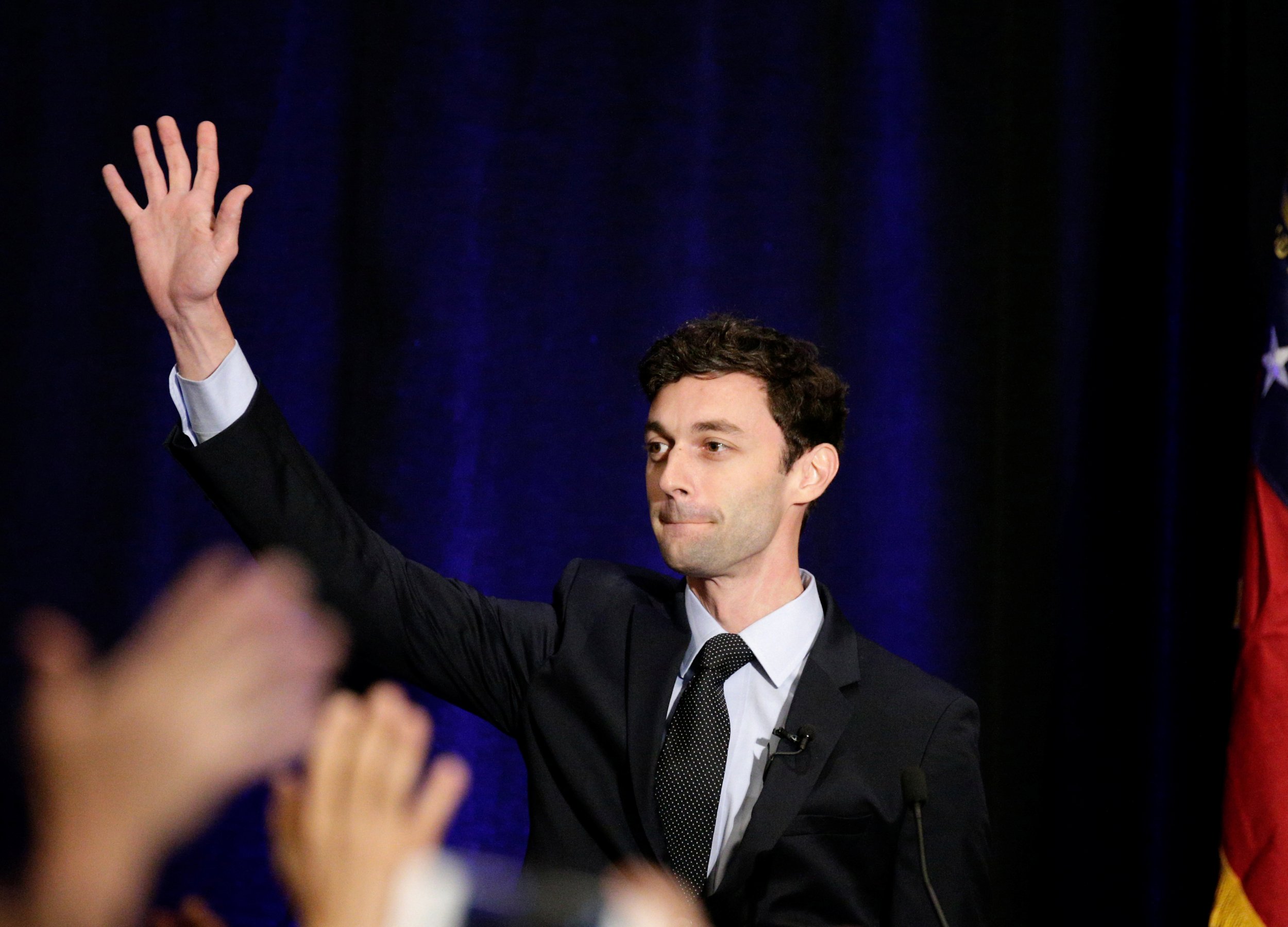 With just weeks to go until the runoff election in Georgia's 6th congressional district, Democrat Jon Ossoff holds the slightest lead.
In a poll released Thursday by WSB-TV/Landmark Communications, 49.1 percent of voters said they favored Ossoff, while about 47.6 percent backed Republican Karen Handel.
"We're looking at a dead heat," Landmark President Mark Rountree told WSB-TV about the poll, which included 500 responses. "Probably right now we're within a 2-to-3-point margin either way. Really, either candidate could win that."
The runoff for the House seat is set for June 20 in the district, a traditionally white, conservative area that lost its representative earlier this year when Tom Price joined President Donald Trump's cabinet as the secretary of health and human services. The district held its special election to replace Price on April 18, and Trump himself got involved, recording a robocall urging voters to back Handel, according to The New York Times.
Ossoff, a filmmaker and an ex-national security aide, won the election handily, nabbing 48.1 percent of the vote to former Georgia secretary of state Handel's 19.8 percent. But he didn't get a majority of ballots, triggering a runoff.
Since then, Ossoff has maintained an edge over Handel. In a May 23 poll released by 11Alive, the Democrat was seen to have a 7-point lead, scoring especially well among women and minorities. Another poll, from Anzalone Liszt Grove Research, had him 1 point ahead of Handel.
Thursday's poll could indicate the close race is narrowing further, which is likely to shift the politicians' focus to turnout. Handel's camp nodded at this in a statement shared by the Hill, saying, "It's important that every Republican take their duty to get out and vote seriously."
So far, so good: Early voting in the runoff began on Tuesday, and more than 24,000 people cast ballots this week, according to the Atlanta Journal-Constitution.