Georgia Runoff Results: When and Where You Can Watch the Ossoff-Handel Votes Come In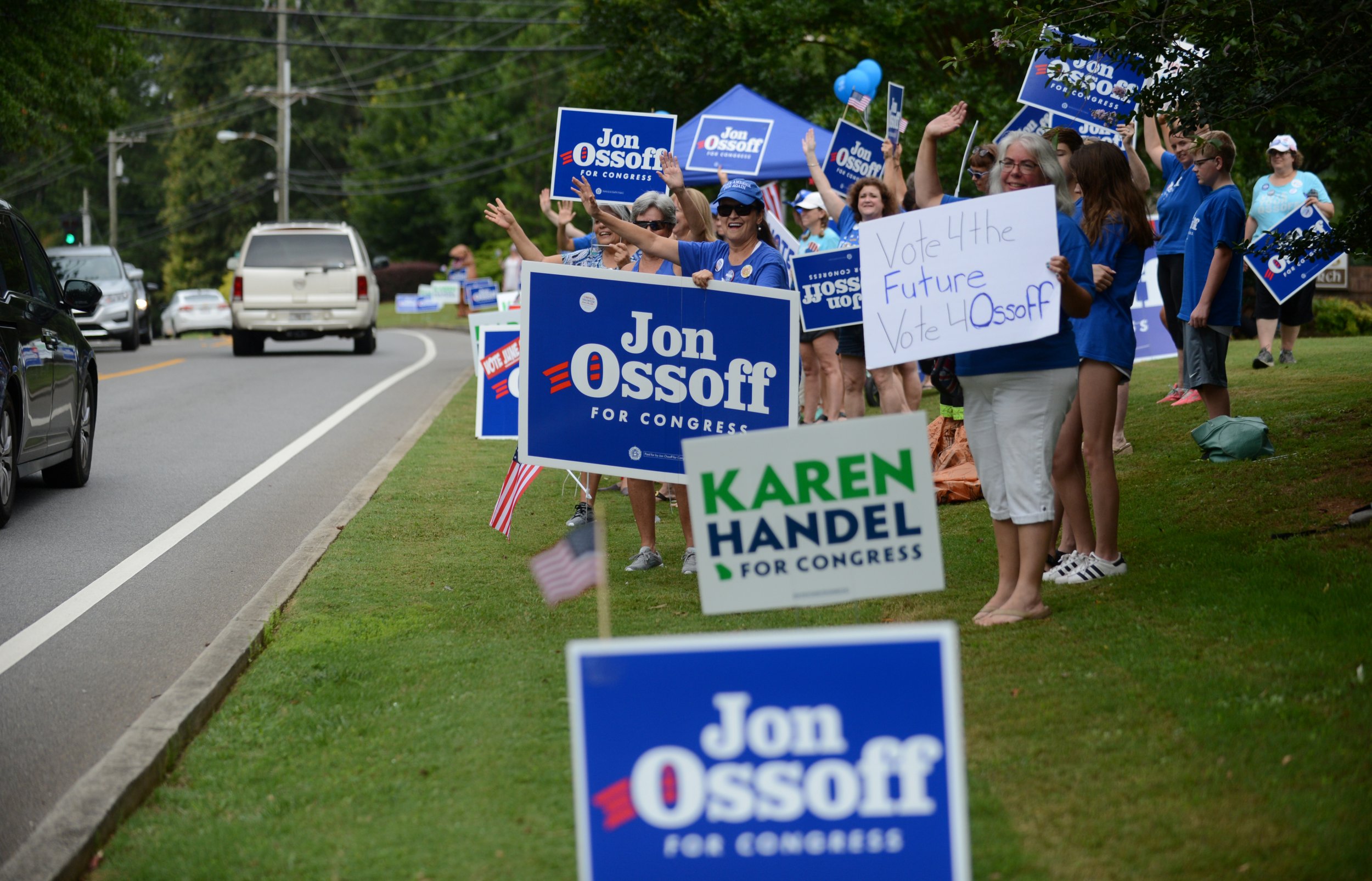 After weeks of extensive fundraising, escalating tensions and misspellings in tweets by President Donald Trump, the Georgia special election is finally coming to an end. The race to represent the Peach State's sixth congressional district was set to conclude Tuesday night with a runoff between Democrat Jon Ossoff and Republican Karen Handel.
The candidates were fighting to replace Tom Price, who represented the district for more than a decade before Trump nominated him to become secretary of health and human services. Though Ossoff won the April 18 special election to take the seat, he didn't get a majority of votes, which triggered the runoff.
Related: Who will win Georgia?
Since then, campaigning has become even more intense than before, especially because the runoff in the usually conservative district is seen as a referendum on the Trump presidency—which is embroiled in investigations into campaign ties to Russia and the GOP's yet-to-be-seen health care bill. And, to make matters more interesting, about 140,000 people voted early in the House race, according to CBS News.
With a focus on turnout, all eyes will be on the results Tuesday as they roll in. Here's how to follow along:
Polls in the sixth congressional district are scheduled to close at 7 p.m. EDT, but The New York Times noted that Georgia is notoriously slow in tallying votes. Watch the Times's map here to see the results as they come in.
Want your news in a different format? Tune in to local TV station WSB here and see the livestream after polls close. Check out the Atlanta Journal-Constitution's live blog in text format here or its Twitter feed here.
As of press time, The Washington Post was estimating that Ossoff had a 55 percent chance of winning on Tuesday to Handel's 45 percent. So no matter who you're rooting for, settle in for an exciting night.