Georgia Spending $5M for New Voting System as Lawmakers Debate More Restrictions
Georgia's Secretary of State Republican Brad Raffensperger is buying a new voting system worth $5 million despite debates about voting restrictions.
The new system will be bought using funding split between federal money and leftover bond funds Georgia borrowed to buy new voting machines, according to the Associated Press. The plan is for the new system to begin operating in March, and it will enhance security and make it easier to retrieve data, according to Raffensperger.
The current system being used is more than 10 years old, and the AP reported that during the first few days of in-person voting in the 2020 primary elections, it was blamed for slowdowns because the system could not access data fast enough to keep up with the large volume of voters. This led to the debate of whether Raffensperger did enough to overturn President Joe Biden's victory in Georgia in 2020.
The new system, called the Georgia Registration Voter Information System, is designed to allow officials to make reports more quickly and easily access data used at polling places to access voter information.
"This new system is more advanced, more secure, and more user friendly and will give our election directors and my office new tools to better manage our election efforts," Raffensperger said to the Associated Press.
The current system will be online as backup with the plan to make redistricting changes in the system and then transfer the data into the new system. Raffensperger said voters should see little to no change in their information.
According to WALB News, Raffensperger said county and local officials around Georgia have been introduced to the new system. The officials will be trained in the coming weeks and months.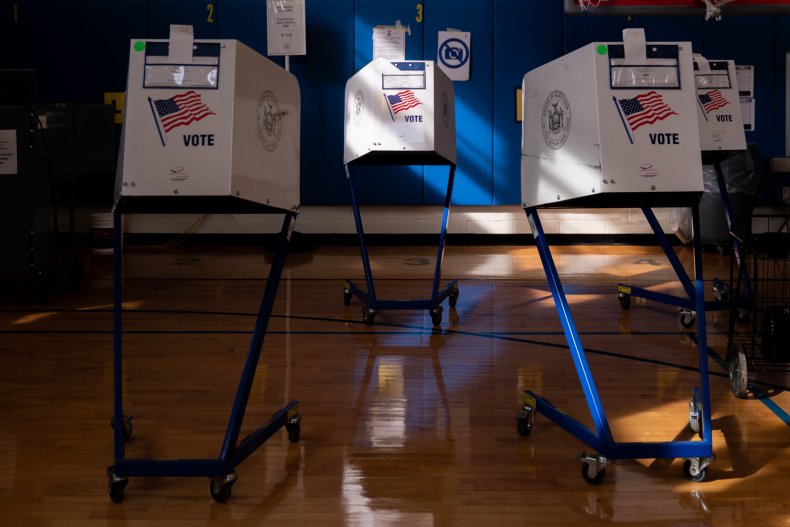 The purchase of the new system comes as lawmakers are still debating voter restrictions in Georgia. According to the Georgia Recorder, two Republican senators running for lieutenant governor of Georgia, and Raffensperger, have differing ideas of how voting should take place.
Republican legislators are seeking to limit voting access, a way that voting rights groups warn is only to please those who believe the 2020 election was stolen, due to Trump's false alleges.
Senator Burt Jones, who is endorsed by former President Donald Trump, believes voting via touchscreen should be done away with and voting by paper should be the only way. Jones believes electronic voting has the possibility of hacking and voting by paper is safer.
Senate President Pro Tempore Butch Miller believes the absentee voter drop box should be banned, as they are vulnerable to fraud, while Raffensperger believes there should be a constitutional amendment banning non-citizens from voting. While this is already prohibited in Georgia, he believes "stronger language" is needed, the Georgia Recorder reported.