Georgia Gun Range, Militia Group Wants Trump to 'Kick the S***' Out of Stacey Abrams
A Georgia militia group and gun range says it is preparing for battle against Democrats including "gun grabbing socialist beeotch" and gubernatorial candidate, Stacey Abrams.
The III% Security Force Intel gun range group urged its more than 22,000 Facebook supporters to defend President Donald Trump and to go on the offensive "if commies win Tuesday." The Three Percenter-affiliated militia group is the latest set of heavily armed citizens demanding a "Declaration of War" should the Democratic Party take a majority in the midterm elections Tuesday.
The Facebook page for the group shows members posing at Trump rallies and firing automatic weapons on the Georgia gun range: "Guns Up!"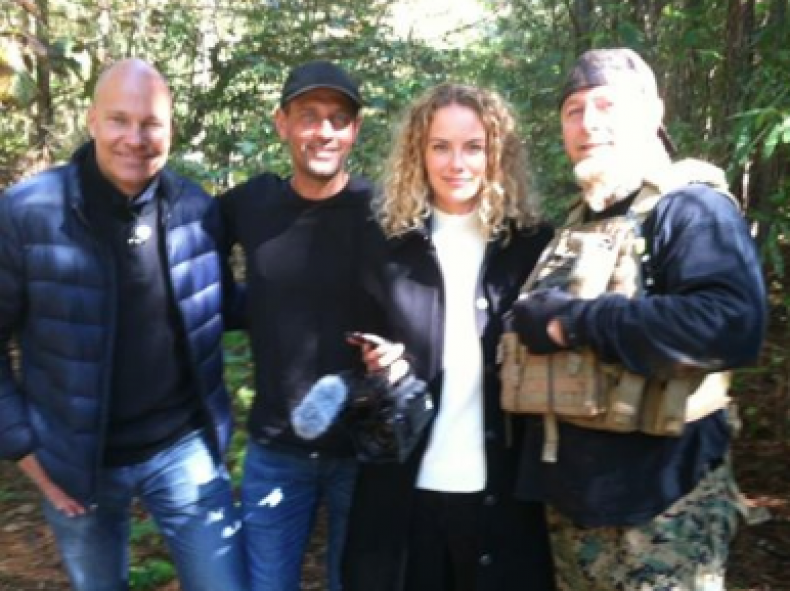 "We want President Trump to kick the shit out of deep state / police state. And Stacy Abrams for Governor in Ga, you flag burning, gun grabbing, socialist beeotch. we will defend our state and the second amendment," the III% Security Force Intel group wrote on Facebook Saturday.
"Monday you will see III% Security Force tell the world that We have President Trump's 6," the group added. "If commies win Tuesday and go forward with usurping and impeaching, you gotta come through III%. We will defend our President."
A Danish news outlet recently interviewed members of the group in "a southern Georgia forest," where the militia group is "currently preparing for a fight against the Democratic Party after the mid-term election." Three Percent member Joel Miller said he believes Democrats are "far more dangerous" than Islamic extremists.
The group has particularly targeted Abrams, whose first name they continue to spell incorrectly, saying she is "48 hours away from the dust bin of history." However, the group added they were excited about being the first Georgians disarmed by a Democrat.