Advocates Decry Georgia Supreme Court's Decision Allowing Governor to Invalidate Election Results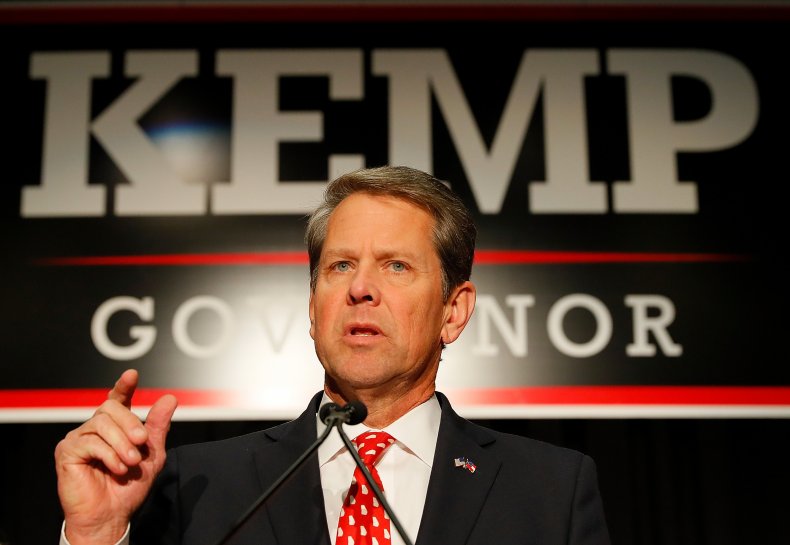 Advocates are decrying a ruling from the Georgia Supreme Court this week allowing an appointed justice to invalidate the results of a judicial election, a decision they fear will have far-reaching consequences for democracy in the state.
In a 6-2 decision on Thursday, the justices determined that the upcoming June election for a Supreme Court seat need not be held because the incumbent justice, Keith Blackwell, plans on retiring before the end of the year.
Six sitting justices, including Blackwell, recused themselves from the case. They were replaced by five lower-court judges.
The Georgia Constitution allows the governor to fill judicial vacancies, such as those arising from retirement or resignation, by appointment. Normally, an appointed justice will serve up until a successor is elected in the upcoming general election.
But if the appointment occurs after the November preceding a judicial election, the Constitution says the appointed justice will serve for an additional two years before facing a challenger, blowing completely through the originally scheduled election.
Supreme Court justices usually serve six-year elected terms.
The case was triggered by a challenge to Secretary of State Brad Raffensperger's decision to cancel the May 19 Supreme Court election, later postponed to June because of COVID-19, after Blackwell submitted a letter of resignation to Governor Brian Kemp effective November 18.
(Blackwell's government pension will reportedly vest around that date.)
Raffensperger reasoned that because Kemp would be allowed to appoint Blackwell's successor—who, owing to the November rule, would be allowed to serve through 2022—holding an election for Blackwell's seat would be meaningless, a so-called legally nugatory election.
Kemp's office did not respond to a request for comment about the court's ruling.
Elizabeth Beskin, a former state representative, and John Barrow, a former U.S. representative, both attempted to qualify for the defunct race but were rebuffed by Raffensperger's office. They sued in state court, which quickly wound through the judicial system to the Georgia Supreme Court.
"I disagree with the Supreme Court's conclusion that the Governor can nullify the election of a Justice to the Supreme Court of Georgia by appointment," Beskin, now running against Justice Charlie Bethel, who is up for election in June, said in a press release.
Appointments to Supreme Court seats for newcomers are the norm, not the exception, despite the Georgia Constitution requiring regularly held judicial elections. In more than 35 years, only one justice first joined the court after being duly elected.
Critics worry that the court's decision further entrenches a system of incumbency, where appointees selected by the governor are given the upper-hand in any future election they may face.
While judicial appointments are not a rare occurrence, this is the first time the Georgia Supreme Court has considered what should happen if a judgeship is vacated after an election, pitting two provisions of the state's Constitution directly against each other.
"Georgia has a constitutional provision that says justices shall be elected," Wade Tomlinson, who represented Barrow at the Supreme Court, told Newsweek. "The court should have used that as a guiding principle. If there was a close call, the benefit of the doubt should have weighed towards giving people the right to vote."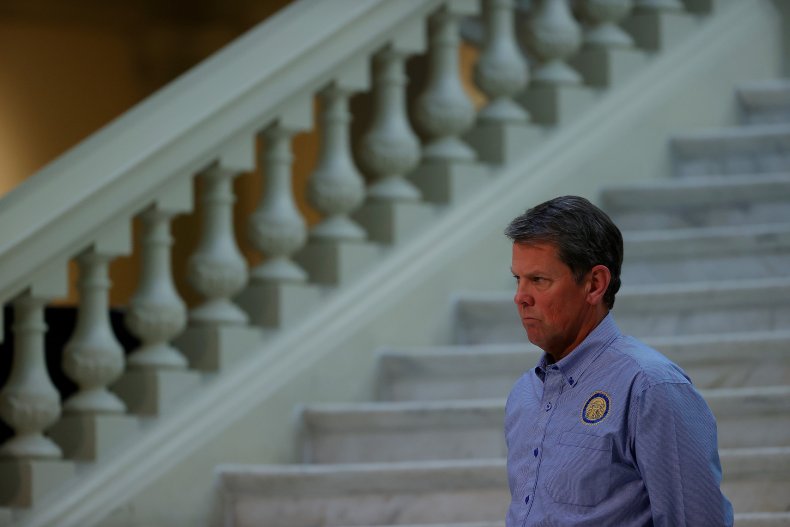 Cary Ichter, who represented Beskin at the Supreme Court, described a "troubling consequence" of Thursday's ruling. He told Newsweek that, following the court's logic, an incumbent justice who didn't like the results of a duly held election for his seat could "thwart" the outcome by submitting his resignation, creating a vacancy and allowing the appointment process to take over.
Indeed, two justices recognized the possibility of a back-door appointment system that the court may have christened in its opinion. In a dissenting opinion authored by Judge Brenda Trammell and joined by Judge Scott Ballard, who had been selected from lower appellate courts following the recusals, several scenarios were outlined indicating how the system could be ripe for abuse.
Trammell opined that an incumbent justice who loses re-election could resign before the end of his term and be re-appointed by the governor, allowing him to essentially reverse his loss and serve for another two years before facing election again.
A sitting justice who does not run for re-election but who does not favor her duly elected replacement could resign to void the results.
"This gives an awful lot of opportunity to manipulate the system, to take away the right to vote and in some circumstances nullify a vote that actually occurred," Tomlinson said.
Tomlinson believes there are two ways out of this morass. The first would be to amend the state's Constitution to rectify the appointment loophole. Georgia's Constitution, ratified in 1982, is the second-newest governing document in any of the 50 U.S. states.
The second, he believes, would be for incumbent justices to make a sort of public pledge that they will serve out their term in full, regardless of the results of an election, to ensure the governor's appointment power can't override a scheduled vote.
In fact, that is what Beskin is attempting to do in her bid to unseat Bethel. She has called on the incumbent justice to pledge that he will not resign if he loses to her in the upcoming judicial elections, scheduled for June 9.
"The people of Georgia deserve answers," Beskin said. "Their right to vote is on the line."
In response to a request for comment, a spokesperson for Bethel's re-election campaign called Beskin's demand an "absurd stunt."
"Justice Bethel won't resign (and will do his best not to die and to avoid a family tragedy) and will serve the next six years when he wins election on June 9. He will keep his word to Georgia voters—as he always has," Meredith Stinson told Newsweek.
Stinson emphasized that Bethel could not comment on the contested Supreme Court ruling, owing to the fact that he was recused from the case.
"Expressing an opinion would, at a minimum, require him to recuse himself from future cases touching on the same area of law," Stinson added. "A candidate qualified to serve on the Supreme Court would know that."
Updated 7:10 pm ET, with a comment from a spokesperson for Georgia Supreme Court Justice Charlie Bethel's re-election campaign.