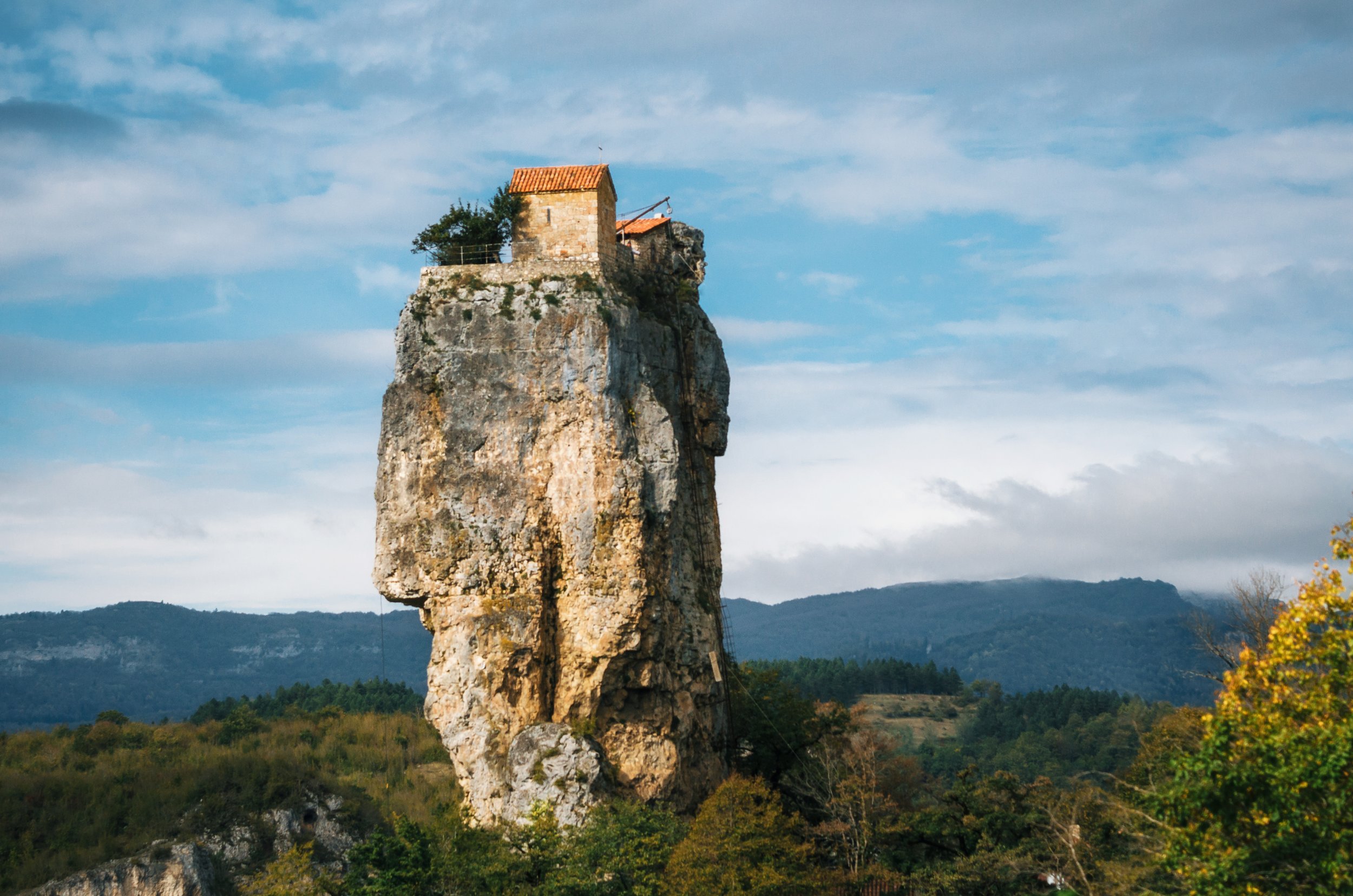 No doubt, the truly astute adventure traveller has already started devising their 2019 travel itinerary. Especially appealing for that particular connoisseur of fine wine and high-brow culture this year is the Republic of Georgia. Not only Tbilisi and Batumi, which are already on avant travelers' radar, but also Tsinandali, long revered as the cradle of viticulture.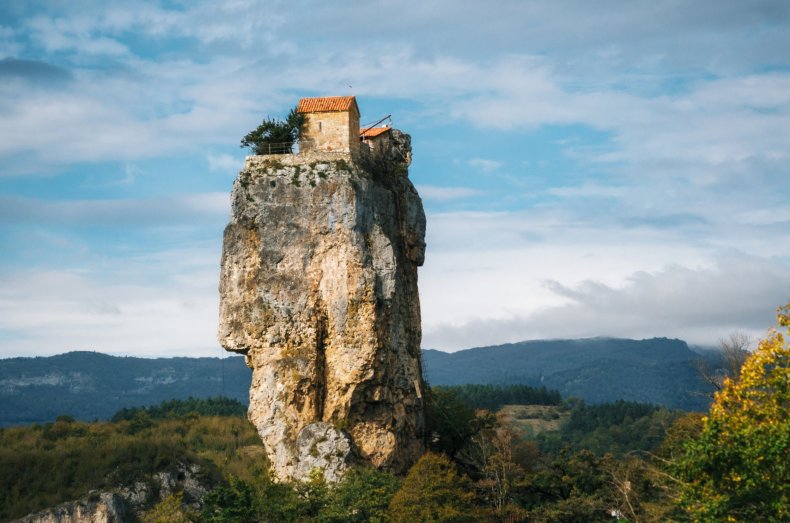 As oenologist Andrew Jefford attests, ''Georgia is the only country in the world where winemaking methods developed 8,000 years ago have not only never been abandoned but remain, in many ways, the world's best.''
Georgia, that former Soviet satellite, seems more emboldened than ever to embrace its European roots: The capital, Tbilisi, is already being buzzed about as ''the next Berlin." And some 70 miles away, on the outskirts of Kakheti, the revived cultural mecca of Tsinandali is coming into its own.
What Bilbao now is to Spain, Tsinandali will once again be for Georgia. And what Bilbao did for art, Tsinandali will do for classical music—with the first ever Tsinandali Cultural Festival in September 2019.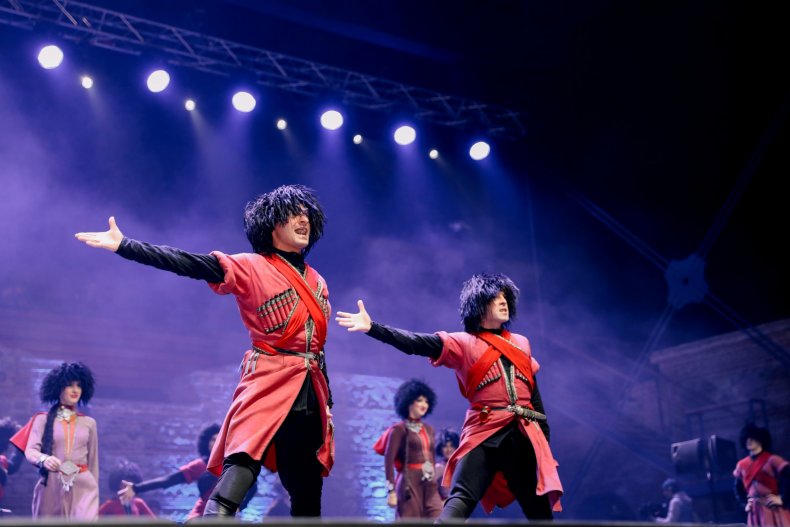 But, of course this chic sojourn must begin in Tbililsi, already a new nexus for bon chic bon genre hipsters. And we not talking millennials—we're talking Gen-Z travelers, who are more au courant than ever. They love the cobblestoned streets, the medieval churches, the history everywhere. And mostly, one would assume, they love that Tbilisi is nowhere near overrun with tourists. They dine in its cafés and party at its late-night raves—fueled, no doubt, on chacha, the heavy-duty grape brandy beloved by locals. (The fact that marijuana is now legal is another reason Georgia is on people's radar, honey bunny.)
Tbilisi for a day and half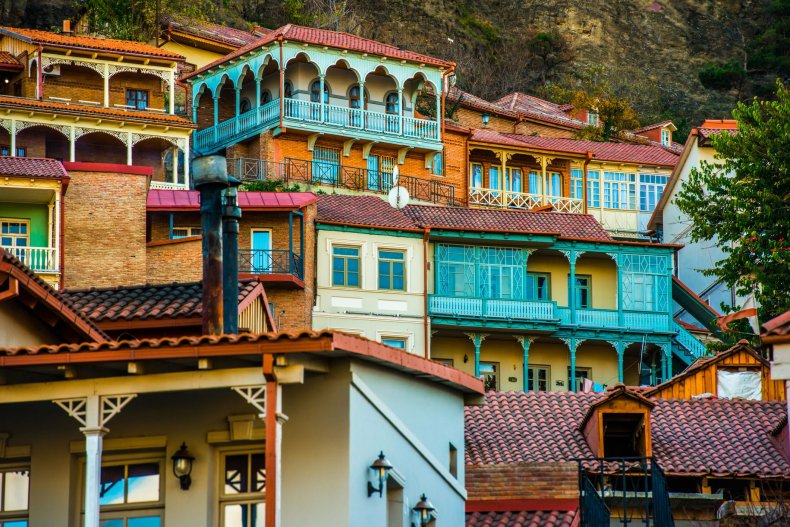 Check into the trés-cool Stamba Hotel in the Vera district. Drop your Goyard carryall in your room and hit the town running—or better yet, on a tramcar to the pinnacle of Narikala Fortress, a 4th century stronghold that's the emblem of this increasingly chic capital of the Caucasus. From there do as the locals do: Visit one of the famous sulphuric bathhouses that dot Grishashvili Street—indulge in a steam, a massage, or a scrub.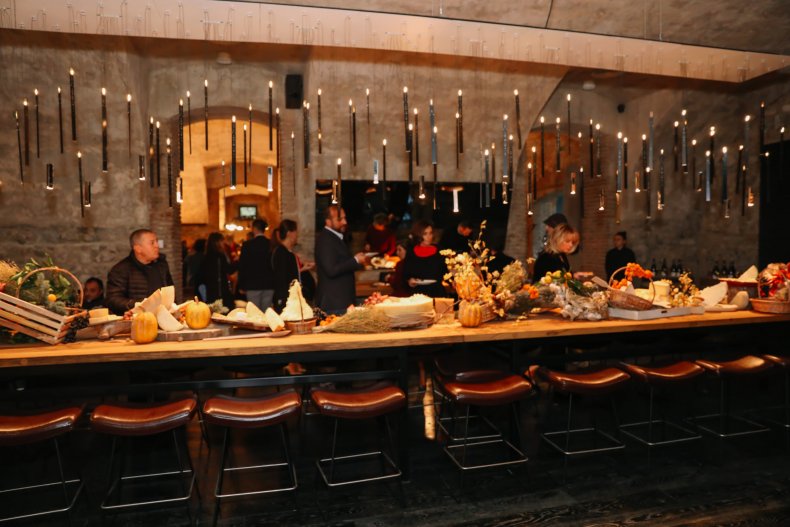 Once that incredible revival of mind, body and soul is complete, dinner at Café Littera is a must. An Insta-moment with Tekuna Gachechiladze, Tbilisi's leading celebrity chef, will surely enhance your #foodie #credentials.
Fifty hours in Tbilisi, then it's off to the hinterlands and the Tsinandali Estate for Georgian culture and romanticism. Every local knows where it is—local legend has it this is where wine was invented. Alexandre Dumas called Tsinandali his ''Garden of Eden" and Pushkin was a regular visitor. It was a key cultural epicenter in Europe from the early 11th century, and Prince Alexander Chavchavadze made the estate the center of Georgian culture in the 19th century.
Don't be surprised if the U.N. lauds Tsinandali as the next UNESCO Heritage Site.
Tsinandali Estate
The enchanting former palace and its vast manicured gardens are nestled between canyons and peerless pine tree groves that pierce Georgia's azure sky like elegant daggers. Mix in atypical Kakhetian architecture, restored Italianate villa and guest houses, the just opened boutique Radisson Collection hotel, state-of-the-art concert halls and at one-of-a-kind amphitheater with a retractable roof.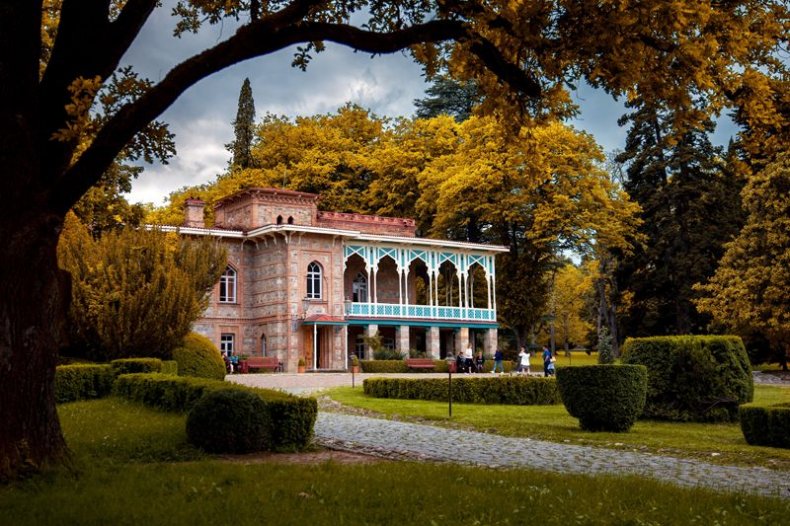 The inaugural Tsinandali Cultural Festival will unfold around the vast Georgian heritage Chavchavadze Museum and the brand new concert halls and boutique hotel complex comprising the Tsinandali Estate. With 40 concerts from orchestral and chamber music, recitals, ballet and of course opera, under the masterful hand of maestro Gianandrea Noseda.
Mamuka Bakhtadze—prime minister of Georgia and, not surprisingly, the country's biggest booster—is adamant that the Tsinandali Estate "will lead the revival of this region as the center of Georgian cultural life, just as it was in the 19th century.''
This 21st century renaissance has been the masterstroke of the public/private sector initiative known as The Silk Road Group, under the aegis of dynamic visionaries George Ramishvili and Yerkin Tatishev. ''We began this project in 2007 and now we feel the new Tsinandali once again befits our glorious and honorable past,'' Ramishvili tells Newsweek. ''[It] will solidify and reclaim the Republic of Georgia as a European cultural hub.''