Georgia Teacher Charged Over Gang Murder of Two Sleeping Children
Police have charged an elementary school teacher in Georgia with murder over his alleged role in a 2016 gang shooting that left two children dead in their beds.
Michael De'Sean White, 26, has taught at Toney Elementary School in Decatur since 2017. But he was led out of school grounds in handcuffs on March 23 after investigators connected him to the murder of a brother and sister during a home invasion by gang members.
The two children, 11-year-old Tatiyana Coates and 15-year-old Daveon Coates, were shot as they slept on October 22, 2016, during a botched retaliation against another 15-year-old boy who had been living at the same address in Jonesboro.
The boy, who had stolen guns from the gang, was not home when they attacked because he had fled in anticipation of retaliation.
But his siblings, aged between six and 13, were still inside, along with the two Coates children. One called the police after the shooting but the suspects escaped before officers could catch them. Daveon Coates had been babysitting the group.
Now White is charged with the murders, reported WSB-TV, though investigators do not believe he acted alone. Newsweek has reached out to Clay County Police Department and DeKalb County School District for comment.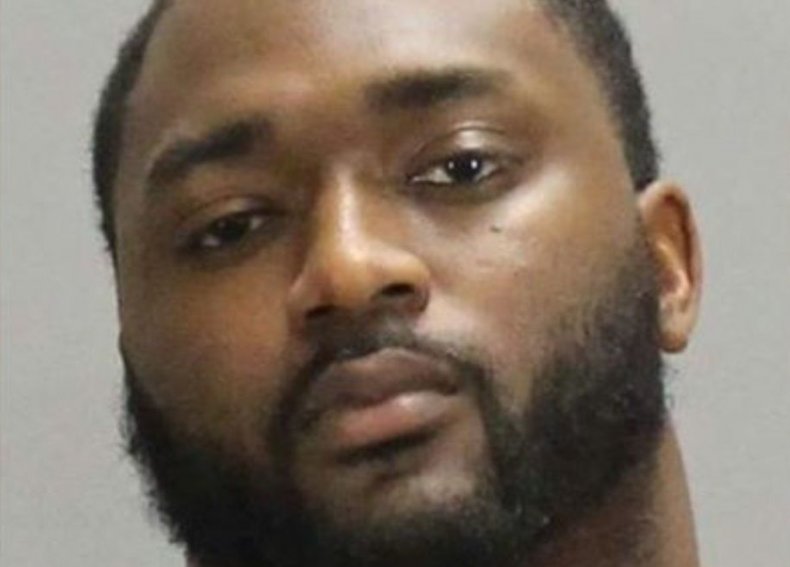 DeKalb Schools told 11Alive White became a 5th grade teacher in August 2017 and has been removed from his role while the police investigation takes place. It also said he was subject to two thorough background checks, which revealed nothing about any criminal behavior.
"I want to bring those suspects to justice," Clayton County Police Chief Michael Register said in February 2017, speaking about the case. "You know, attorneys, they always talk about their clients. Well let me tell you who my client is. It's that 11 and 15 year old that is no longer here. That's my client."
What appears to have provided a breakthrough for investigators is the recovery of a gun from a separate shooting incident in Chattanooga, Tennessee.
"At this time, we do believe that the gun in Chattanooga was involved, somehow related in the incident. We are still awaiting the final ballistics information," Clayton County Police Major Tina Daniel told WSB-TV.
Daniel added that a sketch of a suspect from the scene helped the police identify White.