Georgia Tech Cop Who Shot LGBT Student Scout Schultz Wasn't Trained in Dealing with Mentally Ill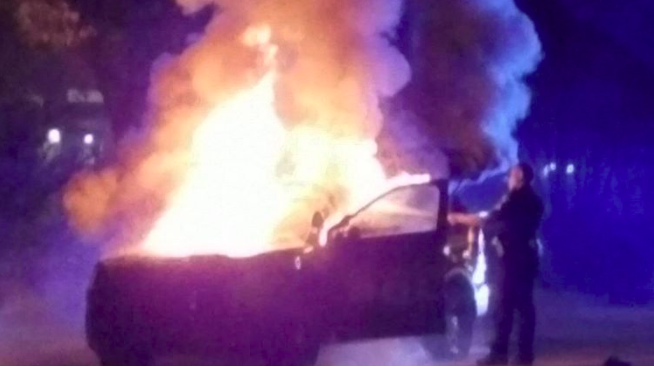 The Georgia Tech police officer who shot and killed emotionally disturbed, knife-toting student Scout Schultz last week had not undergone a routine state training program aimed at nonviolently defusing situations with individuals in crisis.
Officer Tyler Beck graduated from the police academy and began his first law enforcement job at the Georgia Institute of Technology in May 2016. But he had still not undergone the state's voluntary crisis intervention training (CIT) by Saturday night when he and several other officers encountered the distraught student, who was screaming, "Shoot me!"
"It's not mandatory training," said Ryan Powell, director of operations at the Georgia Peace Officer Standards and Training Council, which handles training for law enforcement across the state. "However, Georgia does encourage and offer this training quite often."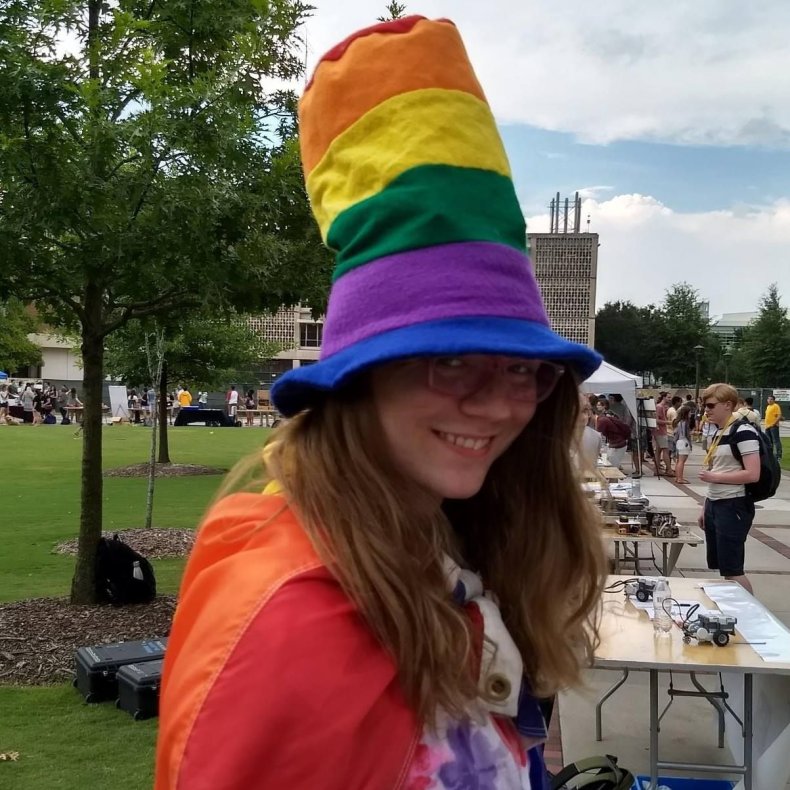 Beck had been on the job for only 16 months. Powell suggested that his failure to attend the training might have merely been "a matter of time."
But that wasn't good enough for Schultz's family, who has hired a lawyer and is demanding answers.
"Scout was battling mental health issues that pushed [Schultz] to the edge of desperation. [Schultz's] life was taken with a bullet rather than saved with nonlethal force," the attorney, Chris Stewart, said in an earlier statement.
The CIT training has become common in police departments across the nation. It gives officers the skills to deal with mentally ill and suicidal people before deadly force is used, teaching them basic methods for de-escalating encounters with emotionally disturbed people.
Powell said 22 of the Georgia Tech Police Department's 89 police officers have gone through the training.
Beck and several other Georgia Tech cops responded late Saturday to a call about a person armed with a knife and possibly a gun. A video of the shooting released Monday by the school shows several officers trying to coerce Schultz, who self-identifies as neither male nor female, to drop the knife.
Schultz meanders, then moves toward an officer.
"Drop the knife," an officer orders.
"Shoot me!" Schultz yells.
The officers continue to encourage Schultz to drop the weapon, even trying to start a conversation with the student, which is a key element of CIT training.
"What's going on, man? What are we doing here?" an officer asks.
Another asks the student's name.
After a bit more pleading with Schultz to drop the weapon, a shot is heard. It was fired by Beck.
The Georgia Bureau of Investigation is now conducting an independent investigation into the incident. Officers are authorized to use deadly force if they perceive a violent threat to themselves or the public.
It's unclear if the shooting will meet that threshold. The family's lawyer has, for example, said the blade was not unsheathed and therefore was not a threat.
"The family now wonders where the narrative came from that Scout was wielding a knife and was a danger to the officers," Stewart said in the statement.
The shooting sparked violent protests at the school Monday night, which led to at least three arrests and a police vehicle being set ablaze. Two officers were injured during the protests, The Atlanta Journal-Constitution reported.
Schultz led Georgia Tech's Pride Alliance and was born Scott Schultz. The student was majoring in computer engineering at the Atlanta university.
The student's mother, Lynne Schultz, said Schultz suffered from depression and had attempted suicide two years ago. She questioned why police used deadly force instead of pepper spray or a stun gun.
Their lawyer said the student left behind three suicide notes.
"Scout was holding a closed multipurpose tool," Stewart said in the statement, adding that the student's arms were to Schultz's side and Schultz "was simply walking, struggling for...life. [Schultz's] cry for help was met with a bullet."