Georgia Train Derailment: Town Evacuated After Hydrochloric Acid Spills From Tanks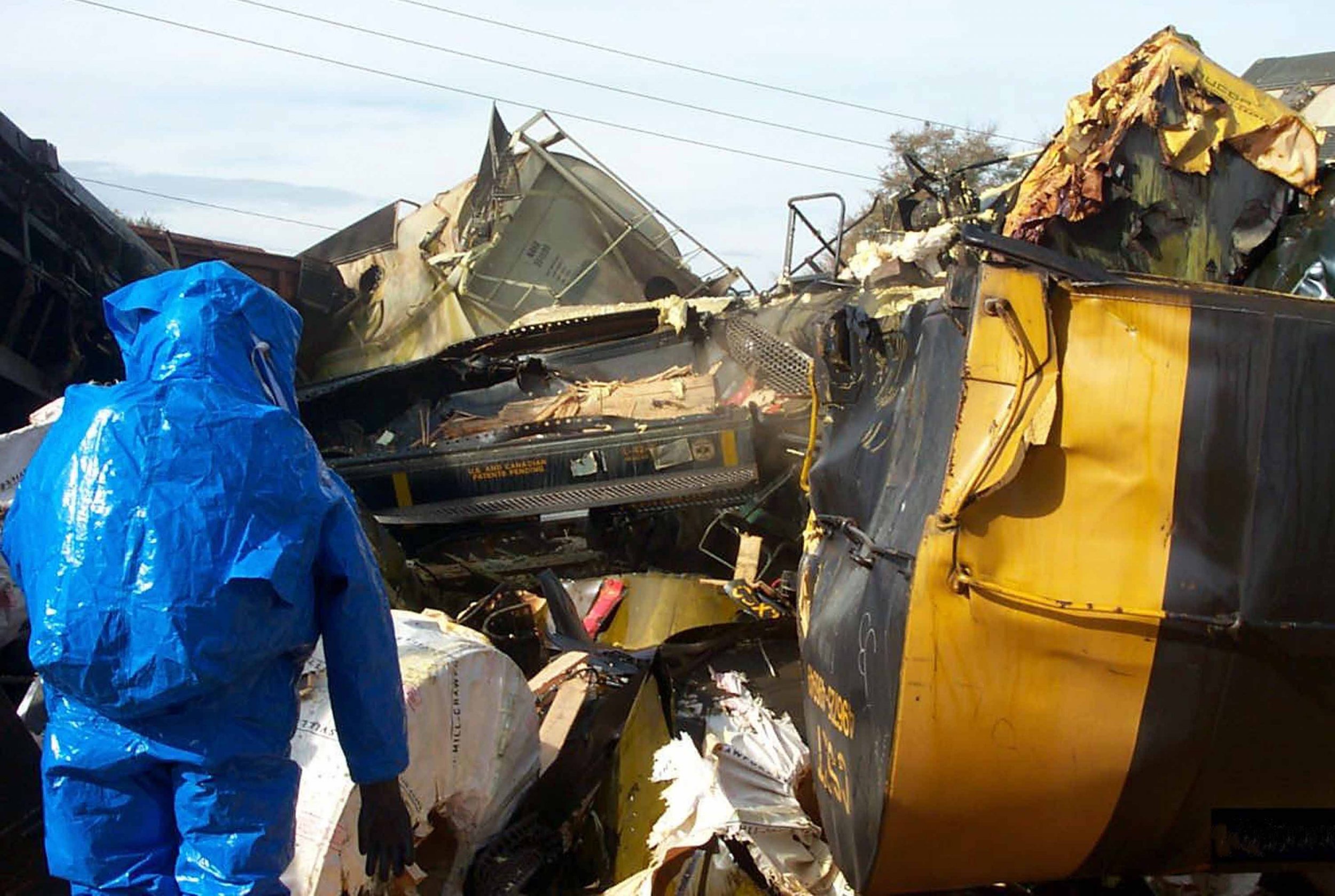 An entire town in Georgia was evacuated as a precaution after a train carrying hazardous chemicals derailed nearby.
The residents of Bartow in Jefferson County were forced to leave their homes after the train came off the tracks along Highway 24, causing chemicals, including hydrochloric acid, to leak into the surrounding area.
Jefferson County Emergency Management Agency Director Jim Anderson said no one was injured during the derailment but noted that all of the town's 280 residents were affected by the evacuation on January 6, reports Fox 5 Atlanta.
The train crew was taken to the Jefferson County Emergency Room to evaluated.
It was originally feared that that derailment had caused choline to spill. Authorities later confirmed that despite the train carrying chlorine tanks, none of them were found to be leaking.
On the same day 14 years ago, a train carrying chlorine derailed in Graniteville in the neighboring state of South Carolina, killing nine people and leaving more than 250 needing treatment for chlorine exposure.
"Norfolk Southern can confirm that a train derailed shortly after 8 p.m. near Bartow, Georgia, in Jefferson County," Susan Terpay, director of public relations for Norfolk Southern, said in a statement.
"Some of the rail cars on the train were carrying chlorine, and chlorine odors and a cloud have been reported in the area. Our first priority is the safety of local residents, responders, and employees. Local officials have ordered an evacuation of residents in the area.
"Please follow their instructions. We are at the scene working with first responders and environmental contractors."
The Jefferson County Sheriff's Office has since confirmed the evacuation area has been reduced to three miles from the derailment site and all Bartow residents who live outside the radius can now return to their homes, reports WAGT.
More than 5,000 people were forced to leave their homes for two weeks, following the rail disaster that occurred in Graniteville on January 6, 2004.
Nine people were killed on the day of the crash after two Norfolk Southern trains collided. More than a year later, 51-year-old Leonard Mathis, who was found to have inhaled chlorine that spilled into the air, also died, with officials saying his health deteriorated as a result of the chemical spill.
"We're informed to believe that the upper respiratory problems are directly related to the chlorine spill. His health had simply continued to decline. He had been on a ventilator since the spill," attorney Reginald Simmons told The Associated Press at the time. "He certainly had no upper respiratory problems prior to the spill. In fact, he worked diligently up until that time of being caught in the plume. He had not returned to work since."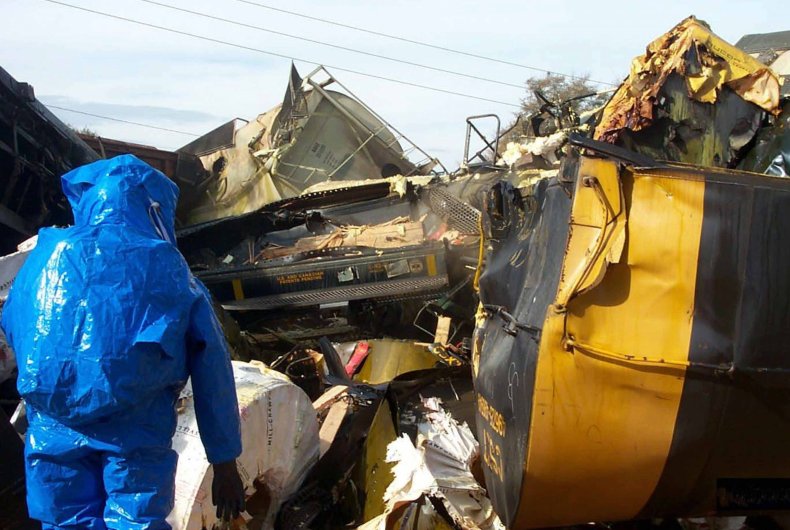 Georgia Train Derailment: Town Evacuated After Hydrochloric Acid Spills From Tanks | U.S.