Georgia Woman Pleads Guilty to $6M Worth of COVID Relief Fraud
A Georgia woman has pleaded guilty to stealing over $6 million in fraudulent COVID-19 relief loans.
Between April and June of 2020, 49-year-old Hunter VanPelt submitted six fraudulent Paycheck Protection Program (PPP) loans that would have netted her $7.9 million if fully funded, according to the Department of Justice (DOJ). VanPelt pleaded guilty to bank fraud in the Northern District of Georgia on Wednesday. She is due back in court for a sentencing hearing on January 4 and could face up to 30 years in prison.
Although PPP funds are technically loans, they have been frequently targeted for fraud since they can be fully refundable—meaning they never have to be paid back. The DOJ and law enforcement partners were able to seize and recover $2.1 million of the more than $6 million in fraudulent loans that were disbursed to VanPelt, while another $1.6 million was recovered by a bank and returned to the lender. Over $2 million is still unaccounted for.
"VanPelt brazenly exploited this devastating national emergency for personal gain, and she is now being held accountable for her fraudulent conduct," Assistant Attorney General Kenneth A. Polite Jr. of the DOJ's Criminal Division said in a statement. "PPP funds should be reserved for legitimate businesses and their hard-working employees who have suffered economically as a result of the pandemic."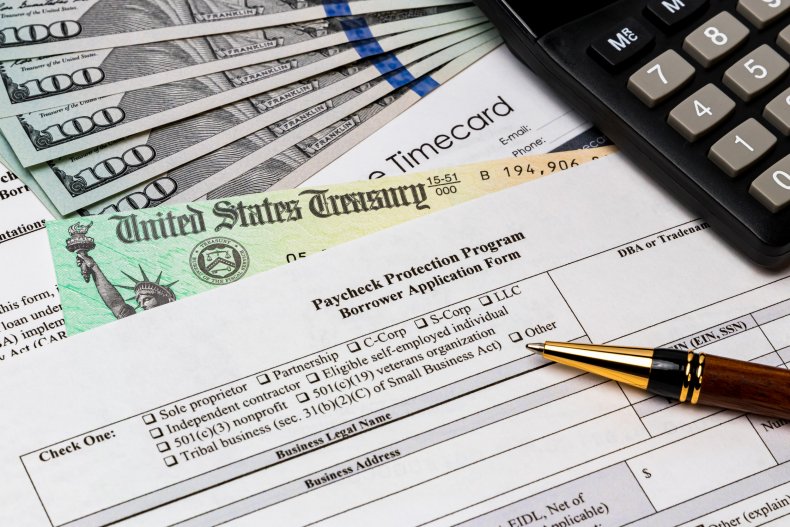 "The Paycheck Protection Program is key to survival for many small businesses during the COVID-19 crisis," added FBI Atlanta Special Agent in Charge Chris Hacker. "It is particularly disturbing that anyone would try to capitalize off a federal program at those businesses' expense. The FBI will persist in its efforts to stop such fraud."
Court documents show that VanPelt applied to four different PPP lenders on behalf of six companies she controlled: Georgia Nephrology Physician Associated, United Healthcare Group & Co., Nephrology Network Group LLC, Corkrum Consolidated Inc., Kiwi International Inc., and First Corporate International.
In order to secure the loans, VanPelt submitted false information about expenses and employees, along with fake payroll reports, bank statements and tax records. All of the loans that she applied for were fully funded except for a roughly $1.9 million loan she sought on behalf of Corkrum Consolidated Inc.
VanPelt was known as Ellen Corkrum before legally changing her name in July 2016. She was also known as Hunter Lauren VanPelt and Ellen Yabba Kwame Corkrum. Feds say that she submitted half of the fraudulent PPP loans as Ellen Corkrum, a name that an investigation found VanPelt had continued to use despite the legal name change.
VanPelt is described as a "former government official of Liberia" in court documents. As Ellen Corkrum, she also faced several serious criminal charges in Liberia during the last decade, although charges were dropped in December 2019, according to Liberian paper FrontPage Africa.
Newsweek reached out to the DOJ for comment but did not hear back in time for publication.