Georgian Chefs Put a Contemporary Twist on Traditional Recipes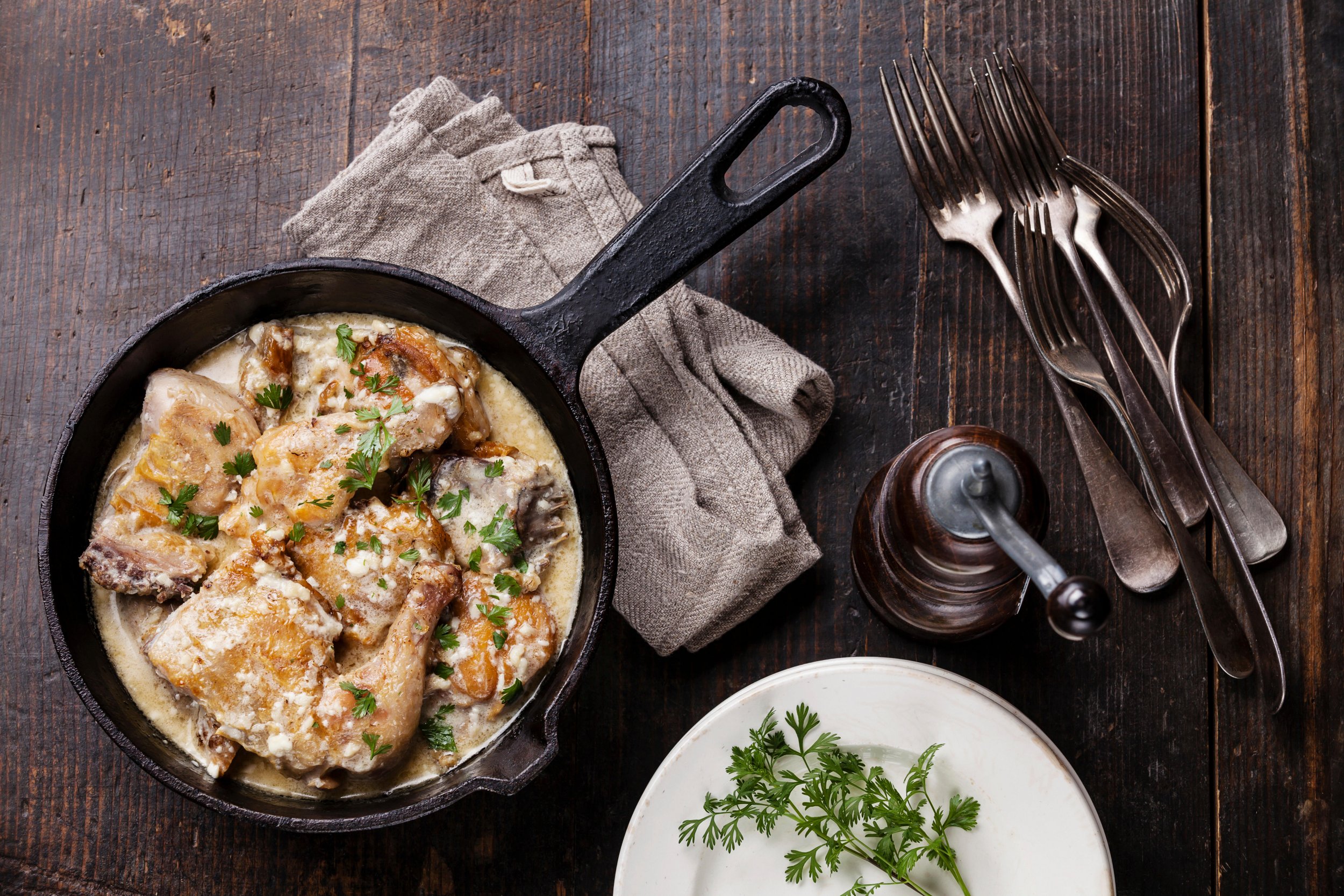 When I first went to Georgia in 1998, I stayed at Betsy's, the only hotel in Tbilisi that was not full of refugees from the Georgian government's wars with the breakaway provinces of Abkhazia and South Ossetia. It was named after Betsy Haskell, an indomitable American who ran the guesthouse for diplomats and aid workers. Bemused by my arrival, she declared, "A tourist! I think we had one of those last year."
In those days of a post-Soviet flatlining economy, there was very little electricity, no municipal heat and few places to eat. The old apparatchik Soviet restaurants had closed and been replaced by roadside stands for pork barbecued over vine cuttings, and rickety cabins where grandmothers folded khinkali, wonderful topknot dumplings filled with herbed meat and slurpy broth. They were made fresh for every (occasional) customer, so they took an appetite-whetting age to arrive.
I lived in Tbilisi for two years, from 1998 to 2000. It remains my favorite place in the world, and I go back often to visit friends. Over the years, I have witnessed an extraordinary transformation in the country, but despite embracing the delights of 24-hour electricity and parliamentary democracy, the Georgians have retained their unique sensibility. I should have known that the nation that culturally resisted centuries of imperial conquests by the Ottomans, Persians and Russians by maintaining its traditions of feasting and winemaking would not have fallen for the bland global mush of hamburgers and pizza and sushi. Instead, Georgia has kept its ancient cuisine and developed its own aesthetic: a little bit boho, a little bit warehouse, a mix of 1940s industrial and grandmother's attic; patchwork, quirky, cozy, with splashes of unexpected funk.
In the heart of the cobblestone, catty-cornered, gingerbread, balconied Old Town is Café Gabriadze, one of the pioneers. It was opened by Rezo Gabriadze, Georgia's celebrated puppeteer, next door to his theater, where you can still see his most famous production, the haunting and beautiful The Battle of Stalingrad. The space is charming, ramshackle and filled with bric-a-brac from his sets; the shkmeruli, super-garlicky chicken baked in a clay dish, is beyond finger-licking.
A little farther up the hill is the Black Lion, a brick-vaulted basement filled with rugs and mismatched dining tables that serves hearty platters of appetizers like pickled jonjolia (bladderwort flowers—a Georgian winter specialty) and pkhali (beetroot or spinach pounded with walnuts and spices), along with roasted rabbit and lamb and sour plum stews. You feel as if you are visiting a favorite aunt who has been cooking a feast for days.
Just as their ancestors once appropriated Persian rice and Greek stuffed vine leaves, today's Georgian restaurateurs are learning to graft modern international dining onto their venerable root stock. Tekuna Gachechiladze, a local chef who has worked in some of the best restaurants in New York, has scandalized Georgians with her modern interpretation of Georgian food at Culinarium. Try her quince soup, a complex mélange of sweet and sour and umami, made with salt from the high mountain villages of Svaneti. Or taste a carpaccio of trout with fresh green apple to soothe the adjika, a fiery red pepper condiment. Her new venture, Cafe Littera, has a garden that has become the summer hangout for Tbilisi's intelligentsia.
Betsy's still exists, in a new location, but there are lots of new places for the increasing number of international food-loving travelers to stay. There is even a new chic boutique hotel, Rooms, with tiled floors overlaid with oriental carpets, deep chenille sofas and local artists' pictures on the walls. Trips into the countryside used to be an adventure into the unknown—potholes, snowstorms, bandits, stray cows—but now Rooms also maintains a guesthouse in Kazbegi in the high Caucasus Mountains. Natural wine enthusiasts make their way to the vineyards of Kakheti, just an hour outside of Tbilisi, where the producers still ferment their grapes in buried amphorae, the same way they did 8,000 years ago.
The last time I was in Tbilisi, I spent an evening in Vino Underground, Tbilisi's best wine bar and shop, sampling the wines of Pheasant's Tears, a collaboration between an American painter and a Kakhetian winemaker made in the traditional Georgian manner. In between sips, we sopped cold-pressed sunflower oil with bread and savored its extraordinary diesel nutty tang. Then we walked around the corner in the grand old merchant quarter of Sololaki and found a young Dutch hipster, Tobias Dyreborg, opening up a new delicatessen and restaurant.
He ushered us in from the cold, poured us a glass of wine and showed us his shelves of honeys—Svanetian blueberry, Kazbegi caramel chestnut—that he had gathered from producers and hives all over the country. He had come to Georgia and been beguiled, as I had, by the abundance and deliciousness of an unexplored terroir. He talked enthusiastically about pairing the famed Georgian matsoni (yogurt) with granola for the breakfast menu, about his version of a Georgian-Danish smorgasbord and about the cache of wild forest strawberries he had in the freezer.
We munched triple-cooked chips with dips of herb mayonnaise and tkemali, the classic sour Georgian plum sauce made with garlic and coriander. I realized just how much had changed and was still changing, and also how much Tbilisi has remained true to itself: The city will always welcome guests, with a shared table and a glass of wine.