Georgia's Model Jobs Program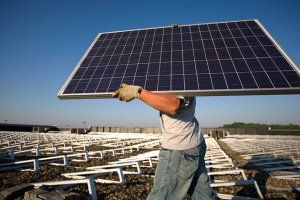 Unemployment means, on average, at least 20 weeks of unreturned phone calls and e-mails to nowhere. In Georgia, however, there's an important difference: the search is more than a month shorter. That's thanks to Georgia Work$, a novel jobs program that offers people a subsidized shot at self-reinvention. Enrollees get six weeks of on-the-job training—with up to $600 for expenses like new clothes—at a business with an immediate opening. Since 2003, thousands of people have found work this way, saving the state about $12 million in welfare costs.
Now the same deal is being extended to all jobless residents, even those whose unemployment benefits expired. And other states are taking notice: at least 30 want to learn more. Watchdogs worry companies will exploit the program for free labor. But in a still-stagnant economy, where managers are skittish about making new hires, state-subsidized trials could help put firms at ease.