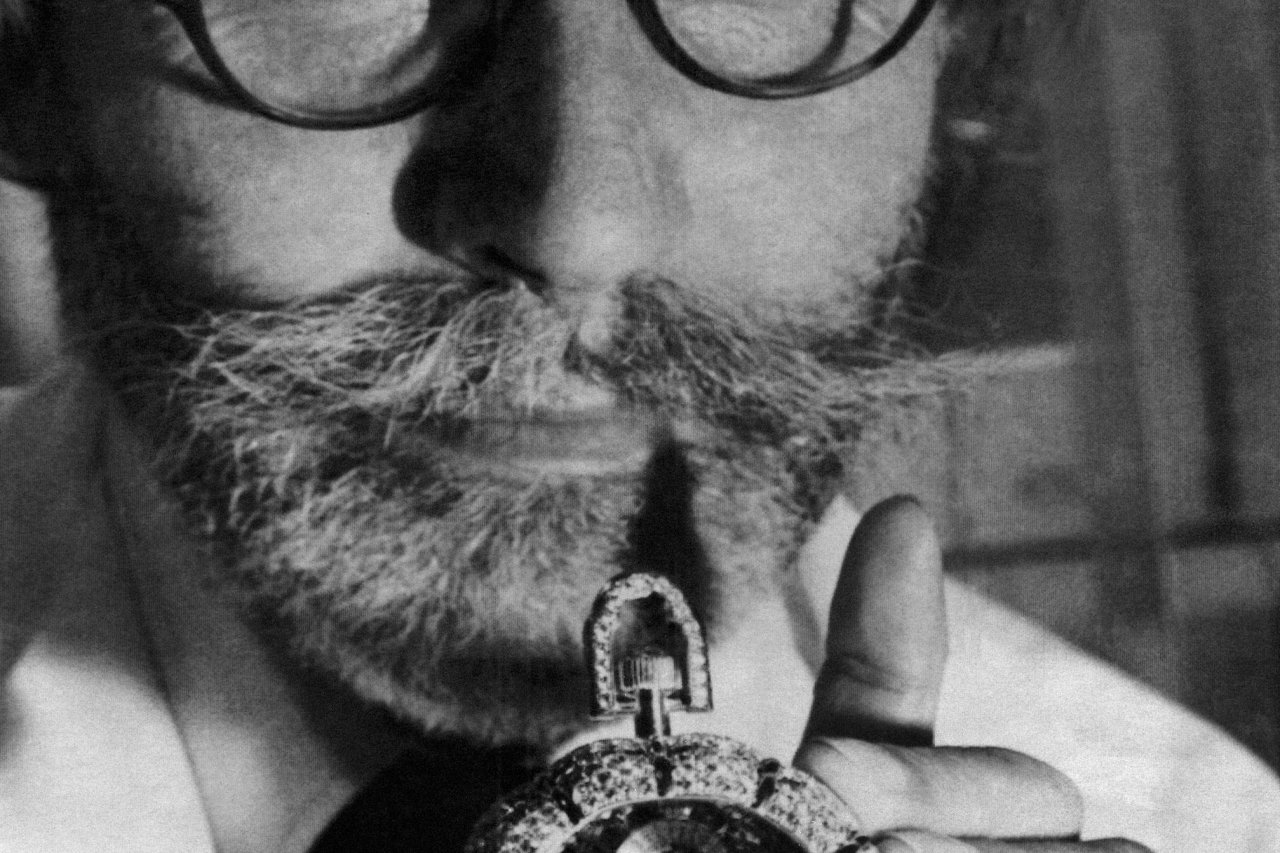 "Genta, whose magnificent oeuvre of watch design spanned more than 50 years, designed not one but two watches that can be said without exaggeration to have changed the world of wristwatches forever."
Although not my words—they appear in a Christie's catalog for a sale in Dubai on October 19—I find it hard to disagree. His is a name little known beyond the watch industry, but Gerald Genta is the greatest watch designer of the second half of the 20th century.
I like to think of him as the horological equivalent to the great Italian coachbuilders—Bertone, Giugiaro and Pininfarina, among others—men who clothed the engineering of geniuses such as Enzo Ferrari and Ferruccio Lamborghini in sinuous bodywork, adding elegance and beauty to the mechanics under the sculpted body panels. But Genta was, if anything, more radical. His triumphs were numerous, but there are two for which he is best remembered, one of which is celebrating its 40th anniversary.
The Patek Philippe Nautilus made its debut in 1976, and its distinctive, porthole-shaped design was nothing if not striking. Even today, its flat, softly octagonal bezel, flanked by "ears" (factory argot describing the hinge-like mechanism that locks the case together), and its tapering bracelet, composed of ergonomically shaped interlocking blocks, look both futuristic and timeless.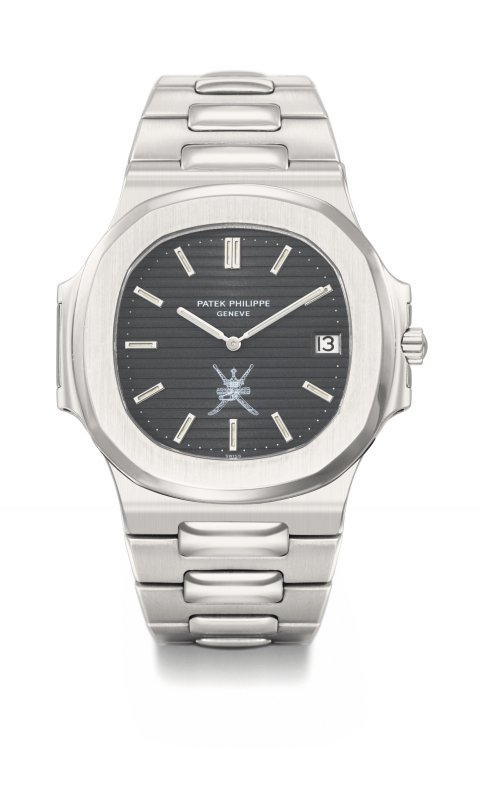 The impact of the Nautilus was heightened by the contrast with the company that made it. Founded in 1839, Patek Philippe is the most cobalt of blue-chip watch brands; in the past it has made watches for the plutocrats of America's Gilded Age and the royal courts of Europe. Until the mid-1970s, it was known for complications and penny-thin dress watches—slim slivers of gold that whispered the time discreetly from beneath a crisply laundered cuff.
And then in 1976, working with Genta, it came out with an unashamedly sporty steel watch that could be worn 410 feet underwater. One of the advertising straplines was that these watches worked as well with a wet suit as they did with a dinner suit. If that was not sufficiently surprising, there was the shock of the price, articulated in another advertisement: "One of the world's costliest watches is made of steel." A third ad showed a sports car being driven underwater alongside a Nautilus. This was not just a sports watch; it was a luxury sports watch. The combination of the respected brand and the daring design was bracing.
It was not merely the shape that made the Nautilus stand out but the integrated design: Bracelet and watch were conceived as one aesthetic whole. Historically, although there had been plenty of watches with metal bracelets, watch cases were designed and manufactured separately from the bracelet, which was often made by a jeweler or chainiste and only attached just before the watch was sold. With the Nautilus, the bracelet was entirely sui generis, and it connected with the watch in such a manner that it was difficult to say with certainty where the case ended and the bracelet began.
It was an approach that Genta had tried four years before with the Audemars Piguet Royal Oak. The story of the birth of the Royal Oak has become a central part of horological folklore. With the ring of fairy tale about it, it is watchmaking's riposte to the legend of William Tell.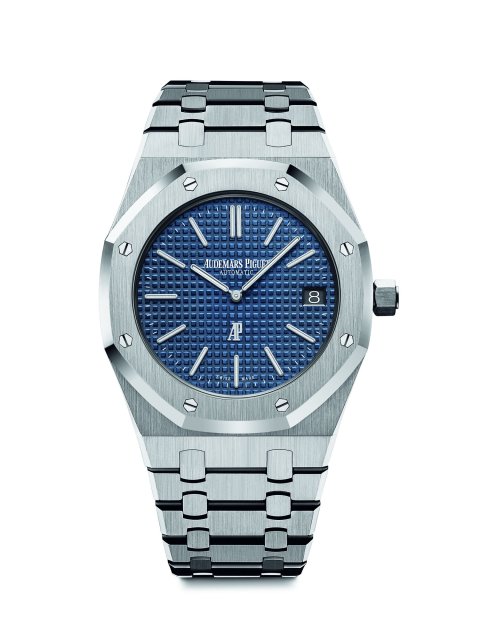 Each year, the industry gathers at a fair in Basel, Switzerland, where all that year's new models go on show. The day before the 1971 fair, Genta was contacted by the managing director of Audemars Piguet and told that its distributors in Italy and France wanted a steel watch. Could he have a design proposal ready by the following morning? He could, he did, and the same watch, with its characteristic angular octagonal bezel and integrated bracelet, is still being made today.
One could argue that Genta changed the watch industry overnight—except that it took a while for the idea to catch on. I remember Jasmine Audemars, president of the Audemars Piguet board and foundation, once telling me how fiercely debated the design was on its release, with some industry figures even predicting that this watch would put Audemars Piguet out of business. They could not have been more wrong.
The Nautilus, too, was controversial, and it took a number of years for it to become accepted and then loved. But once these designs caught on, there was no shaking them off. Today, Audemars Piguet is almost synonymous with its eight-sided watch. The original is still very much in production, while the supersized Royal Oak Offshore—made an in all sorts of materials from forged carbon to 18-karat gold—has become as much of a staple of the life lived large as the gigayacht and the supercar. Patek's Nautilus of course remains a staple of the Patek range, spawning many complicated models and even inspiring a rubber-strapped version called the Aquanaut. The fact that Christie's is holding an anniversary sale—four separate auctions, each of 10 vintage Nautilus models—shows how sought-after they still are; last year, a 1982 Nautilus sold for a record $909,319.
Alas, Genta died in 2011 at the age of 80, but I like to think that he lives on in the concept of the luxury sports watch—a concept that he can, quite rightly, be said to have invented.
Christie's "Patek Philippe Nautilus 40" series: Dubai, October 19; Geneva, November 14; Hong Kong, November 28; New York, December 6. Christies.com.