Geraldo Rivera Vows to Quit 'Creepy' Facebook But Says He Still Enjoys Twitter Because Trump Follows Him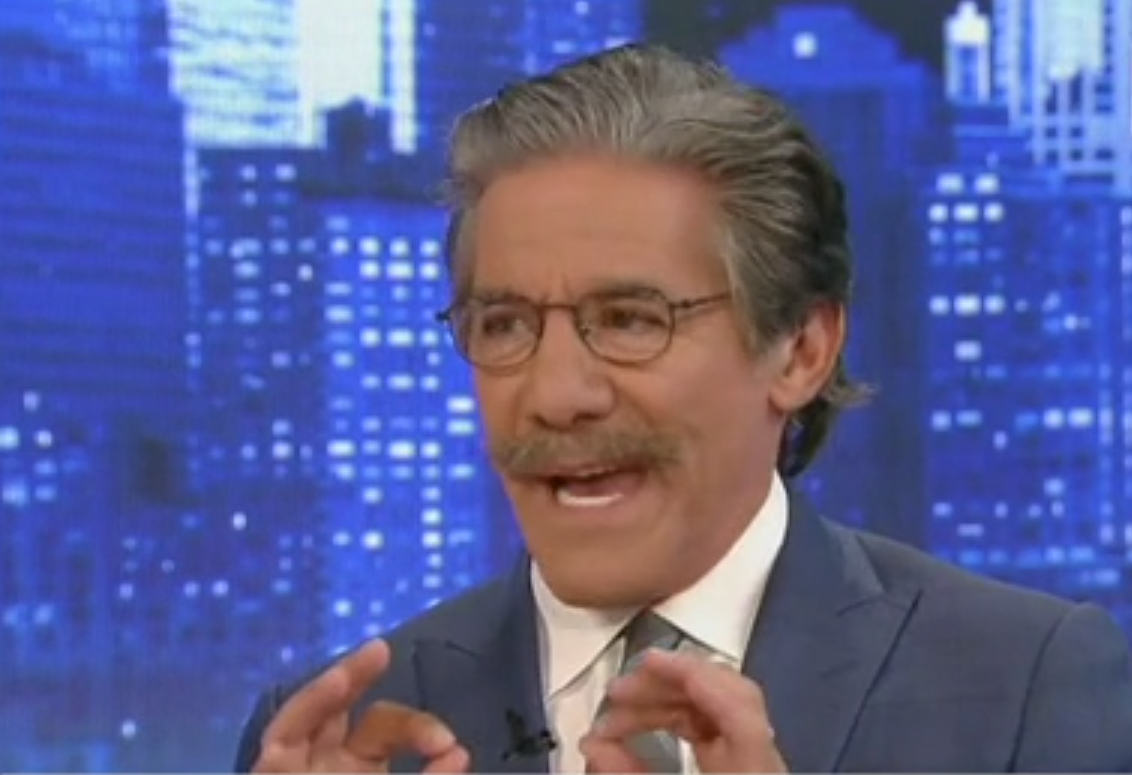 Fox News host Geraldo Rivera pledged to delete his personal Facebook account this week—complaining that the domineering social network was "creepy."
But Rivera said he would remain on Twitter—partly because he was "honored" to be followed by President Donald Trump. In a Fox News segment yesterday, the broadcaster also addressed the argument that Facebook should be broken up. "How big can they get?" he asked.
Speaking to fellow host Martha MacCallum on The Story, Rivera accused the social networking giant of "relentless data harvesting" and chided Democratic presidential candidate Cory Booker, who was mayor of Newark when Facebook founder Mark Zuckerberg made a $100 million donation to the region's schools.
He said: "They started telling me everyone's birthday that I hadn't talked to in years. I started thinking if they know everybody's birthday, what else do they know about me. Who else are they sharing it with? I quit that darn Facebook and went to WhatsApp. Oh, they own that.
"I went to Instagram. Oh, they own that, too. How big can they get? Two and a half billion people, half the people on Earth are on this one company," he added.
But the veteran host had kinder words to say about Twitter, which he still uses regularly. His comments were first highlighted by news aggregator service Grabien.
"I'm not a shill for Twitter, I enjoy the fact the president is on Twitter and he follows me, I'm one of 45 people, so I am kind of honored by that, but it's also easy to use and I just don't hear the same things about, you know, the relentless nature of their data harvesting," he said.
During the interview, Rivera took aim at Sen. Booker, who was Newark mayor at the time of an (allegedly squandered) $100 million donation intended for public school development in 2010, had previously been "chumming it up" with Facebook's billionaire CEO Zuckerberg.
Sparked by an opinion article published by Facebook co-founder Chris Hughes in The New York Times last Thursday, a number of U.S. politicians have been interrogated in the past week about whether they believe Facebook is a monopoly that should be forcefully dismantled.
As referenced by Rivera, Facebook is a goliath in the tech space. It owns some of the biggest apps in the world, including Instagram and WhatsApp. While Sen. Elizabeth Warren publicly stated she would break up the company, Sen. Brooker had a more cautious approach.
"I don't think that a president should be running around, pointing at companies and saying 'break them up' without any kind of process here," he told ABC's This Week.
"It's about making sure that we have a system that works. It's not me and my own personal opinion about going after folks. That sounds more like a Donald Trump thing to say."
Rivera said he has become concerned about the size of the business. At the most recent count, on March 31 this year, Facebook said it has 2.38 billion monthly active users.
"They are profit-driven," Rivera said. "They should be regulated like utilities are regulated. I'm a free enterpriser [sic] but I just don't trust when something gets this big… they will know everything about you, every argument you ever had… they are very creepy to me." It was not immediately clear when Rivera had last posted to Facebook. A review of his public account listed the most recent update as April last year.