Geraldo Rivera Praises Donald Trump for Michael Flynn Pardon
Geraldo Rivera is pleased to hear that Michael Flynn was pardoned after pleading guilty to lying to the FBI about his contacts with a Russian official amid the 2016 election. The journalist and political commentator took to Twitter to thank Donald Trump for the former National Security Advisor's pardon, and to wish his followers a happy Thanksgiving.
"Bravo @realDonaldTrump for Doing the right thing and granting a pardon to an American hero @GenFlynn Michael Flynn," the conservative pundit tweeted on Wednesday afternoon, shortly after Trump announced the pardon. "Well done President Trump. Congratulations General Flynn and family. Happy Thanksgiving."
Rivera considers Trump a friend, and they appeared together on The Celebrity Apprentice in 2015.
On Wednesday, Trump wrote: "It is my Great Honor to announce that General Michael T. Flynn has been granted a Full Pardon. Congratulations to @GenFlynn and his wonderful family, I know you will now have a truly fantastic Thanksgiving!"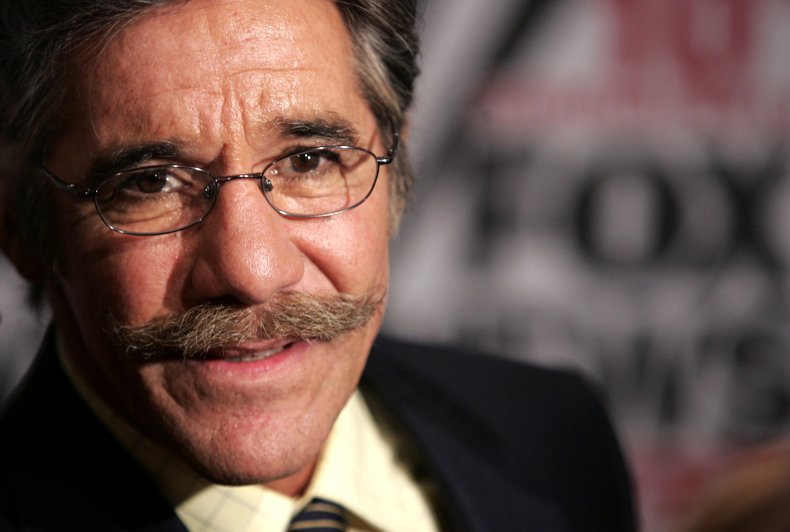 In February 2017, Flynn resigned after 22 days on the job as National Security Advisor. Previously, Flynn served as Director of the Defense Intelligence Agency from July 2012 to August 2014.
As per NPR, Flynn was the only member of the Trump administration to be charged as part of special counsel Robert Mueller's Russia investigation. He had been in contact with Russia's then-ambassador to the United States, Sergey Kislyak, and wasn't honest with Vice President Mike Pence about their communication. Suspicions rose surrounding Flynn, as the lies grew. NPR notes that Flynn lied to the FBI when he denied instructing Moscow to ignore sanctions from then President Barack Obama following the 2016 presidential election and Russia's interference in it.
Though Flynn ultimately pleaded guilty, he tried to get the plea thrown out and the case abandoned.
In spring 2020, the Justice Department abandoned the case, as per CNN. Trump also tweeted that he was considering pardoning Flynn in March. "So now it is reported that, after destroying his life & the life of his wonderful family (and many others also), the FBI, working in conjunction with the Justice Department, has 'lost' the records of General Michael Flynn," Trump wrote at the time. "How convenient. I am strongly considering a Full Pardon!"
Wednesday's pardon brings an end to the long and drawn out legal battle that Flynn faced the past three years.
This isn't the first pardon that Trump has bestowed during his presidency. According to The New York Times, Trump previously pardoned New York police commissioner Bernard Kerik, former Illinois Governor Rod Blagojevich, financier Michael R. Milken and others "convicted of fraud, corruption and other crimes."