Geraldo Rivera Suggests He May Run to Replace Outgoing Ohio Senator Rob Portman
Veteran broadcaster and Fox News host Geraldo Rivera has suggested that he could be an Ohio U.S. Senate candidate in 2022.
Rivera, a New Yorker who has lived in Ohio since 2017, on Wednesday tweeted that he was "pondering" a run to replace Republican Senator Rob Portman of Ohio, who recently announced that he does not intend to seek a third term.
"Pondering running for retiring @senrobportman seat in United States Senate. #GoBuckeyes," Rivera tweeted.
"#Geraldo4Ohio," he later added. "From the Great River to the Great Lake, I'll fight for you."
Rivera, 77, confirmed that he was considering the Senate run during an interview with The Plain Dealer on the same day, while also revealing that he intends to tour the state to get a sense of whether residents would be receptive of his candidacy.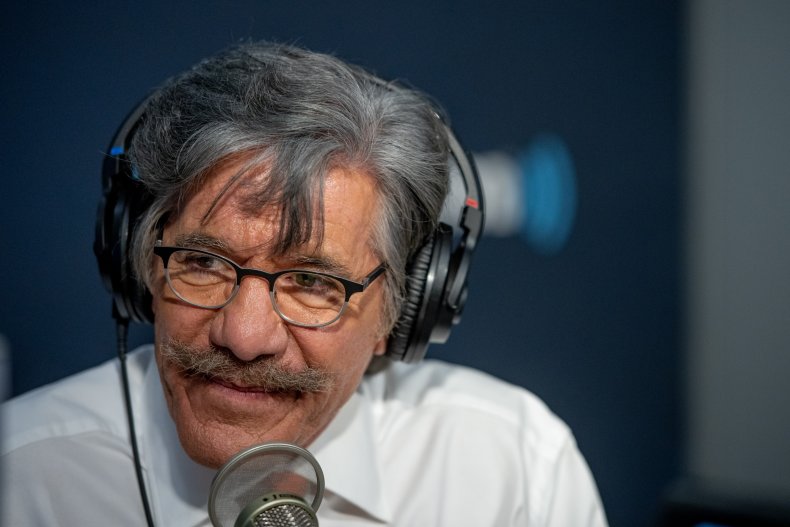 "I think that's a crucial seat," Rivera told the paper. "We're very concerned about the future of Ohio and the nation and we think we have a role to play."
"It'd scare the bejesus out of the Democrats and the far-right wing of the Republican Party," he added. "I think Ohio deserves more than, how can I say this, the traditional politicians who are trudging their way saying it's their turn to run for this."
Portman announced in January that he would not seek an additional term in the upper chamber, explaining in a statement that "it has gotten harder and harder to break through the partisan gridlock and make progress on substantive policy, and that has contributed to my decision."
The senator is generally viewed as a moderate Republican, with a mixed record on supporting former President Donald Trump. Although he withdrew support for Trump before Election Day in 2016, Portman supported Trump's 2020 reelection campaign.
Portman did not speak in favor of the former president's false claims of a "stolen" election due to massive voter fraud and voted against objections to President Joe Biden's Electoral College win after a violent mob of Trump supporters stormed the Capitol on January 6. He voted to acquit Trump at the conclusion of his subsequent second impeachment trial.
Rivera, who has been a personal friend of Trump for decades, also did not vote for the former president in 2016 but supported his 2020 reelection bid. He spoke against Trump's attempts to overturn the election outcome but said that the "force of nature" was "redeemable" on Wednesday.
"I think President Trump is not only redeemable, but he's a force of nature who has been a lifelong friend in my adult life," Rivera said. "I would expect he would approve of this. We can resolve our issues and help heal the Republican Party."
If he does run for office, Rivera could face competition from former Ohio Republican Party Chair Jane Timken and former Ohio Treasurer Josh Mandel, both of whom have announced that they are seeking the GOP nomination to replace Portman. No Democrats have officially declared their candidacy.
Newsweek reached out to Rivera for comment.