Geraldo Rivera's 'Ghetto' Question on Fox News Incites Explosion From Leo Terrell
Tensions were high between journalist Geraldo Rivera and attorney Leo Terrell after a remark made by Rivera ignited the fury of Terrell and on-air bickering between the two Fox News guests.
During a Thursday segment hosted by Bill Hemmer about St. Louis' new crime plan by Mayor-elect Tishaura Jones, Rivera interrupted Terrell's critiques to ask: "When was the last time you were in the ghetto?"
Terrell, a Black man and Fox News contributor who frequently appears on shows like Hannity, launched into an explosive response, angrily telling Rivera that his question was insulting.
"How dare you say that, sir! I was born, I live right near the [Los Angeles Memorial Coliseum], that is where I was born," Terrell said. "You know nothing about me."
The two commentators were appearing on Fox News to discuss the proposed crime plan in St. Louis, a city experiencing record levels of violence. Jones has come under scrutiny from conservatives for her strategy, which takes a holistic, preventative approach through social workers, drug and mental health treatment, and mandatory mental health evaluations for police officers.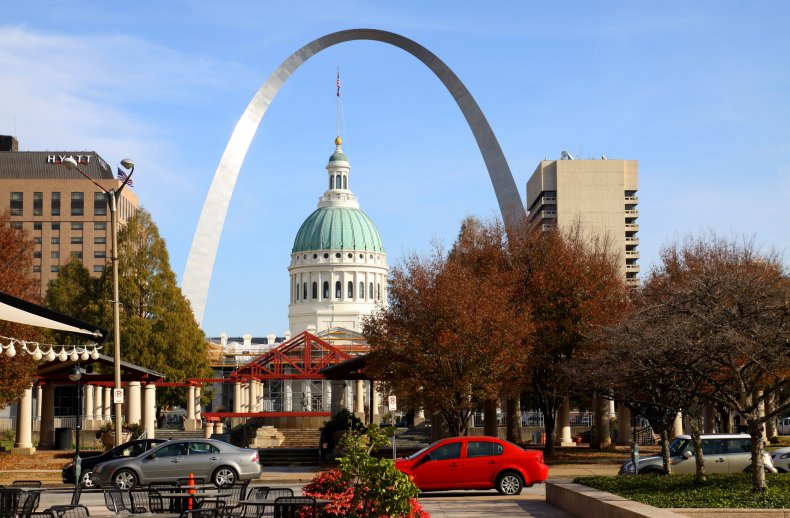 Jones won the St. Louis mayoral race on Tuesday night, defeating Alderwoman Cara Spencer and becoming the first Black woman to hold office in the city. The mayor-elect has said previously that while she appreciates white allies in the movement to reform police departments and transform their approach to crime, she does not feel white people have the lived experience to lead a majority minority city.
"I will not stay silent when I spot any injustice," Jones said in a victory speech that addressed Missouri's racial disparities.
Hemmer read the statement for Rivera and Terrell, shifting the conversation away from one about policy. Terrell decried Jones' statement as "racist," prompting Rivera's controversial question. Rivera said his personal background growing up in a high-crime area gives him insight into the topic and that Jones should be allowed to try her plan.
Rivera has since apologized to Terrell on Twitter, saying he did not mean to insult the fellow commentator.
"Apologize to @TheLeoTerrell did not mean to imply that he doesn't get realities of urban life. Sorry Leo didn't mean it personally. I wish St Louis' new mayor the best. She has her hands full in a city beset by violent crime," Rivera tweeted.
Terrell has not publicly accepted the apology, but shared the video of him and Rivera hashing it out multiple times and thanked Fox News hosts for inviting him to contribute.
Newsweek reached out to Fox News and Terrell seeking comment.
Updated 4:00 PM ET.