German Activists Highlight Racism With #MeTwo Campaign
An activist in Germany has launched a campaign to highlight racism in the country, using the hashtag #MeTwo.
Ali Can, a German anti-racism activist who was born in Turkey, spoke on German television Monday, saying the conversation was "long overdue," the BBC reported.
The activist started the campaign following the decision by high-profile, German-born soccer star Mesut Özil, who is of Turkish origin, to quit the national team after racist comments surrounding his performance in the 2018 World Cup this summer. Özil had also been criticized for his decision to meet with Turkey's President Recep Tayyip Erdoğan, as was fellow German-born Turkish soccer star İlkay Gündoğan.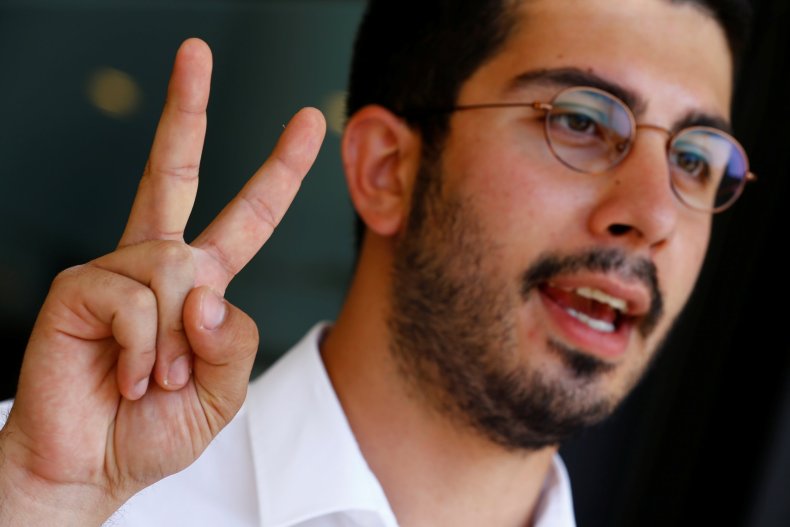 Can explained that he started the #MeTwo hashtag to represent how he and many other Germans identified with two cultures. It also nods to the #MeToo campaign addressing sexual harassment in the United States. The activist said his two identities, Turkish and German, "do not contradict each other."
In his letter announcing his resignation from the national team last week, Özil blasted the treatment he had received as a player, saying he "no longer want[ed] to wear the German national team shirt.
"I feel unwanted and think what I have achieved since my international debut in 2009 has been forgotten," he wrote, The Guardian reported. "I have two hearts, one German and one Turkish."
Germany is home to an estimated 3 million residents of Turkish origin, and many have been in the country for decades. But racism remains a constant problem facing the minority community. With German Chancellor Angela Merkel's open border policies, millions of refugees and immigrants have flooded into the country to escape conflicts raging in the Middle East and other parts of the world. In reaction, right-wing groups and politicians have grown in prominence, and they blame immigrants for causing social problems.
Tens of thousands of people have used the #MeTwo hashtag to debate the topic of racism, with many taking the opportunity to share their own experiences.
Hasnain Kazim, a journalist for German newspaper Der Spiegel, tweeted, "When I'm the only non-white person in a crowded train and the police gets in, I'm the only one who is asked to show ID."
The country's Foreign Minister Heiko Maas even shared his thoughts via Twitter, praising the campaign while also saying it was "painful" to read many of the stories.
"If you think racism in Germany is no longer a problem, I recommend reading through all the #MeTwo tweets," he posted. "Let us raise our voice with them: against racism, anytime, anywhere."