German Anti-Semitism Committee Adds Jewish Members After Backlash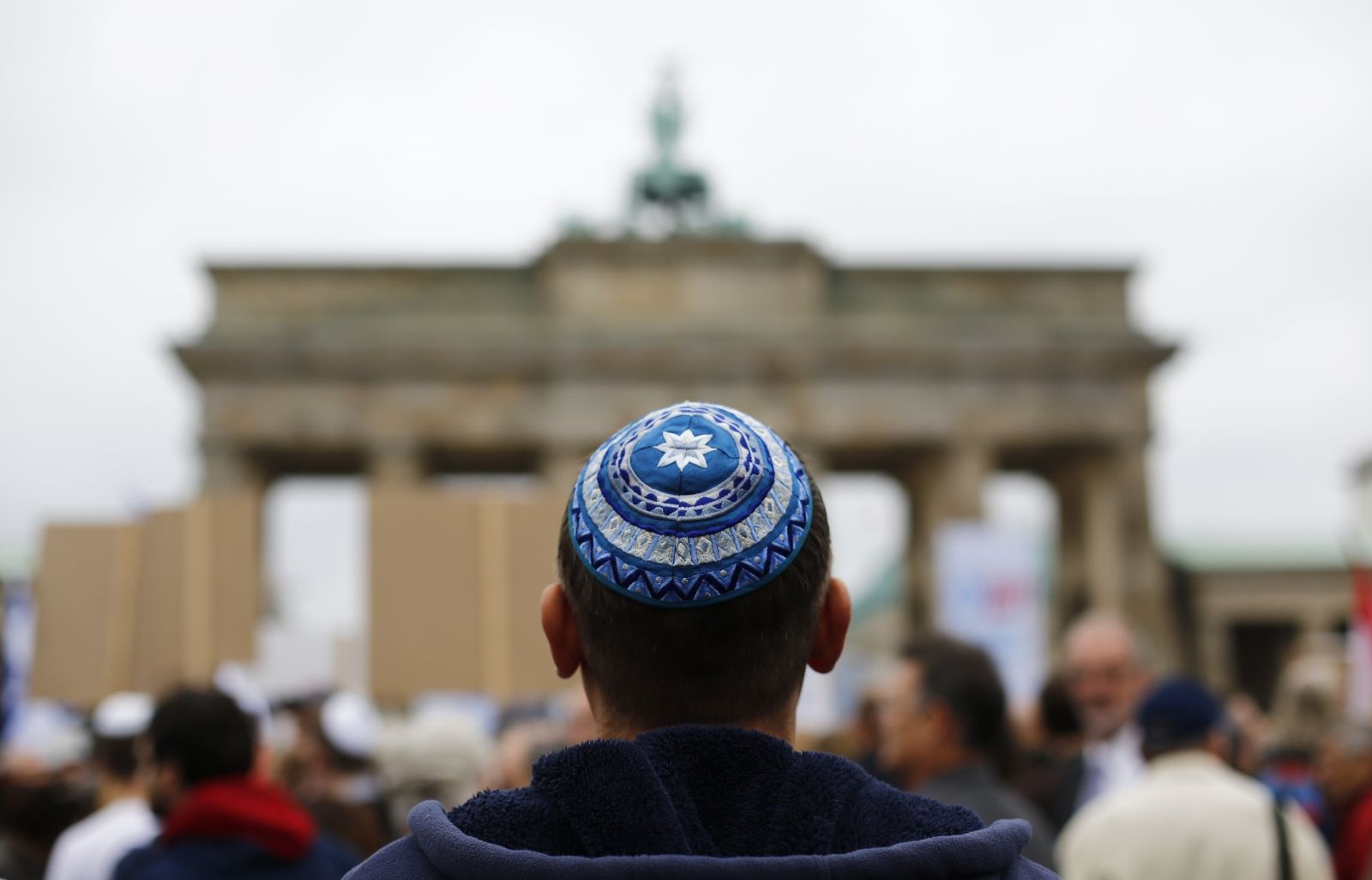 A German Anti-Semitism committee set up by the Interior Ministry has added two Jewish members to its board five months after facing criticism over failing to include any at its inception.
German news site DW reported that psychologist Marina Chernivsky and the director of the Topography of Terror Foundation, Andreas Nachama, have now both been invited by interior minister Thomas de Maizère to join the Anti-Semitism watchdog.
First set up in December last year, the committee's stated aim was to bolster the interests of Jewish people living in Germany, announcing that their purpose was to "resolutely combat Anti-Semitism and continue promoting the sustainability of Jewish life in Germany." It will investigate the issue over a two-year period, before presenting its findings to the German parliament.
However, when the group met in January this year for the first time, not a single one of the eight members were from a Jewish background, causing outrage in the country and consternation to Jewish leaders.
The director of the Moses Mendelssohn Center for European Jewish Studies, Julius Schoeps, had called it an "unrivaled scandal" and even announced that he would set up his own commission, alongside the American Jewish Committee and the Amadeu Antonio Foundation.
At the time a spokeswoman for the German Interior Ministry had said that when selecting the members, they had not considered their religious affiliations. Included in the original selection were Juliane Wetzel, a historian at the Center for Anti-Semitism Research and Patrick Siegele, who runs the Berlin branch of the Anne Frank Center, neither of whom are Jewish.
Last summer saw a surge in Anti-Semitism across Europe due in part to Israel's 50-day war in Gaza. In 2014 Anti-Semitic attacks reached their highest level for five years.
Earlier this month, the German interior minister reported that attacks had risen by 25.2% in the country last year. During August, at the height of the Israeli-Palestine conflict Dieter Graumann, the president of Germany's Central Council of Jews, told the Guardian newspaper: "These are the worst times since the Nazi era."
"On the streets, you hear things like 'the Jews should be gassed,' 'The Jews should be burned'—we haven't had that in Germany for decades. Anyone saying those slogans isn't criticising Israeli politics, it's just pure hatred against Jews: nothing else. And it's not just a German phenomenon. It's an outbreak of hatred against Jews so intense that it's very clear indeed."
German Anti-Semitism Committee Adds Jewish Members After Backlash | World