German Army Apologizes for Posting Nazi Uniform as Part of 'Retro' Fashion Series on Instagram
The German defence ministry has apologized after its military posted a picture of a Nazi-era uniform on social media.
The picture of the uniform, fitted with two iron crosses and the Nazi swastika, appeared on the Bundeswehr's official Instagram account on Tuesday, prompting backlash from a number of users.
It was labeled with "retro" in bright colours and was intended to highlight the use of fashion in crafting military dress, but most deemed the post inappropriate given the historic associations of the garb with Hitler and the Holocaust.
"A uniform with swastikas is never just fashion or 'retro', but always a reminder of the crimes of the Nazi regime," Cem Özdemir of the German Green Party told the Bild newspaper.
"The Bundeswehr must now very quickly clarify how it came to be posted."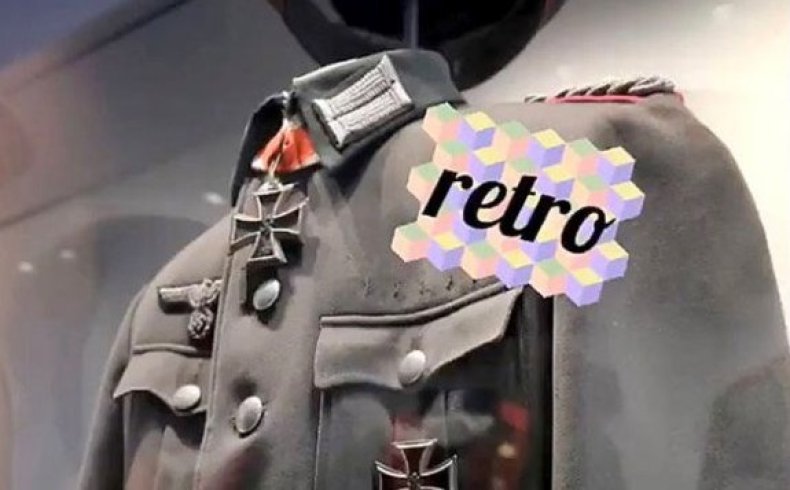 The criticism was echoed by a number of other political leaders. Hans-Lothar Domröse, a former NATO commander, described it as "just plain tasteless," while German MP Florian Hahn said it was a "post that should never have happened," according to the Telegraph.
Apologies quickly followed from the Bundeswehr and the offending post was removed.
In a statement, a Bundeswehr spokesperson said: "We posted a picture of a Wehrmacht uniform that was used for a film. The uniform is exhibited in our military history museum in Dresden, however, we didn't put it in historical context and added a false and inappropriate caption.
"The intention was to tell a photographic story about the influence of uniforms on fashion over the last century. Unfortunately, among the large number of photos we prepared, this one was wrongly published. Of course, none of that should have happened.
"Extremism of any kind is an absolute no-go in the Bundeswehr. We're now investigating what went wrong and how we can prevent it in future. We're very sorry. We're working on restoring the usual quality of what we share."
The misstep came in the same week that Spanish luxury fashion brand Loewe issued an apology after a new outfit was criticized for resembling concentration camp uniforms worn by victims of the Holocaust.
Loewe launched the design as part of its William De Morgan collection and some items were being sold for upwards of $5,000, according to CNN.
The brand has since issued an apology and the product has been removed from its website.
"It was brought to our attention that one of our looks featured in a magazine and part of our Arts and Crafts ceramicist William De Morgan collection could be misconstrued as referring to one of the most odious moments in the history of mankind," a statement from a Loewe spokesperson read.
"It was absolutely never our intention and we apologize to anyone who might feel we were insensitive to sacred memories. The products featured have been removed from our commercial offering."