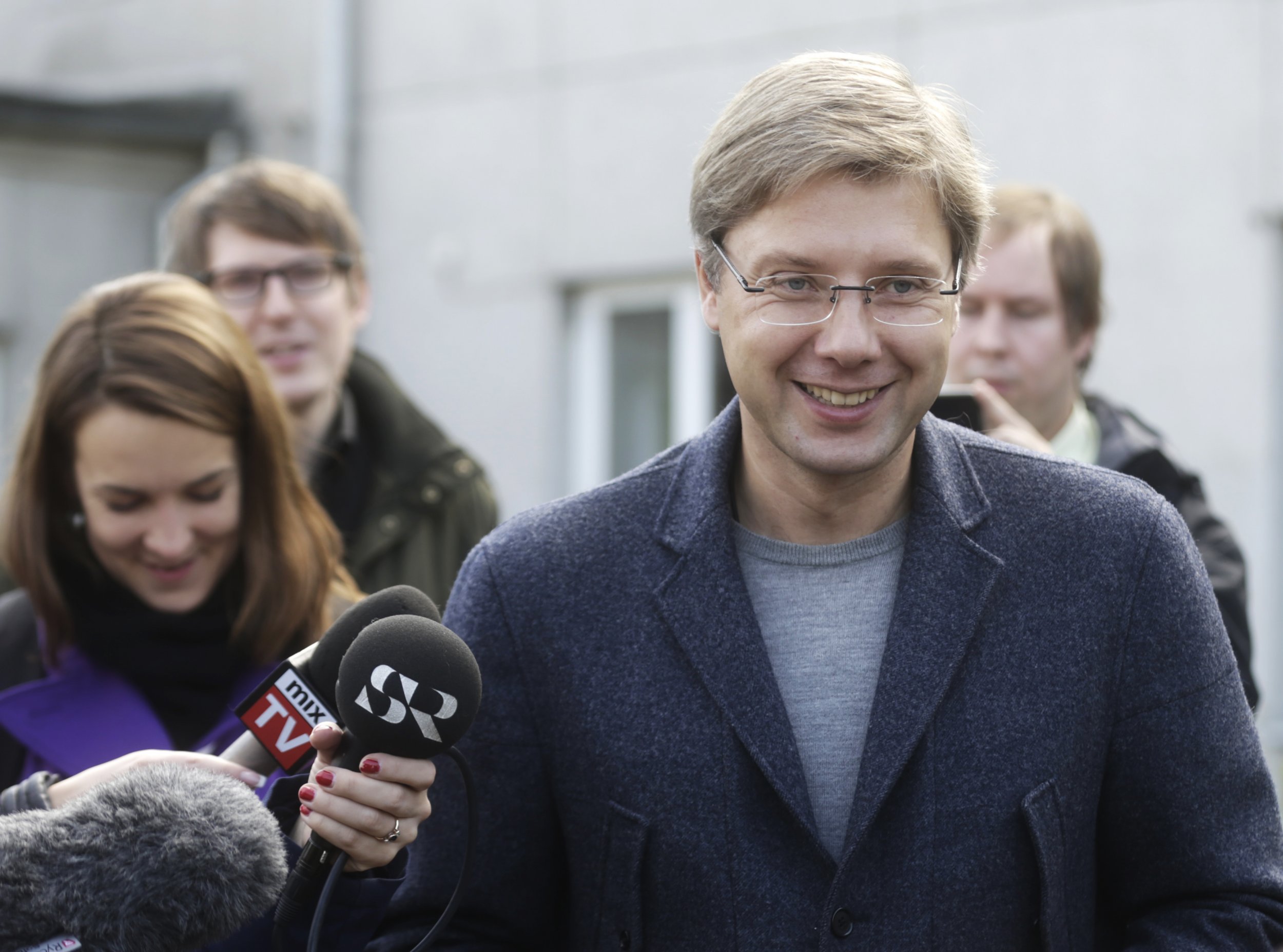 A German artist's hopes of staging an artistic protest in Latvia against Russia's occupation of Ukraine are hinging on the approval of Riga's ethnic Russian mayor.
Kurt Fleckenstein is planning to install a war-beaten tank, bearing the Ukrainian flag, on the grass outside the National Library of Latvia - home of the Council of the European Union in Riga.
A soldier dressed in a Russian military uniform will wash the tank from morning until evening every day for two weeks using a sponge and water to symbolise "reparation and a new beginning".
The project is still in its planning stages and by law it requires approval from several institutions - one of which is Riga City Council, headed up by mayor Nils Ušakovs.
Ušakovs is leader of the social-democratic alliance Harmony Centre, the largest party which advocates the rights of Latvia's ethnic Russian minority. Although Latvia became independent from Russia in 1991, Russians still make up more than a quarter of the country's population.
The council have 30 days in which to respond to the proposal. Latvian culture and arts project group NOASS are assisting Fleckenstein with his application and will also help with transporting the tank by rail to the exhibition site if it wins approval.
However, Ušakovs told Newsweek he has no knowledge of the project, other than from reading some "controversial news stories" about it, and says National Library representatives have denied allowing such an exhibition in front of their premises.
Should the project go ahead as planned in May, Fleckenstein says he hopes the artwork will generate discussion about the situation in Ukraine and Russia.
"I think the Russian activities are against freedom and against the sovereignty of Ukraine," he says. "Artists have to do something to show political meaning."
He says he identifies personally with the situation in Ukraine, having lived in Kiev for over a year and read extensively about the country's history, and says he was keen to do something to show his support.
"I am absolutely against the politics of Russia in attacking this independent country," he says, adding he does not believe the attack is an acceptable action in the modern world.