German Chancellor Angela Merkel to Return 'Economic Migrants' to Afghanistan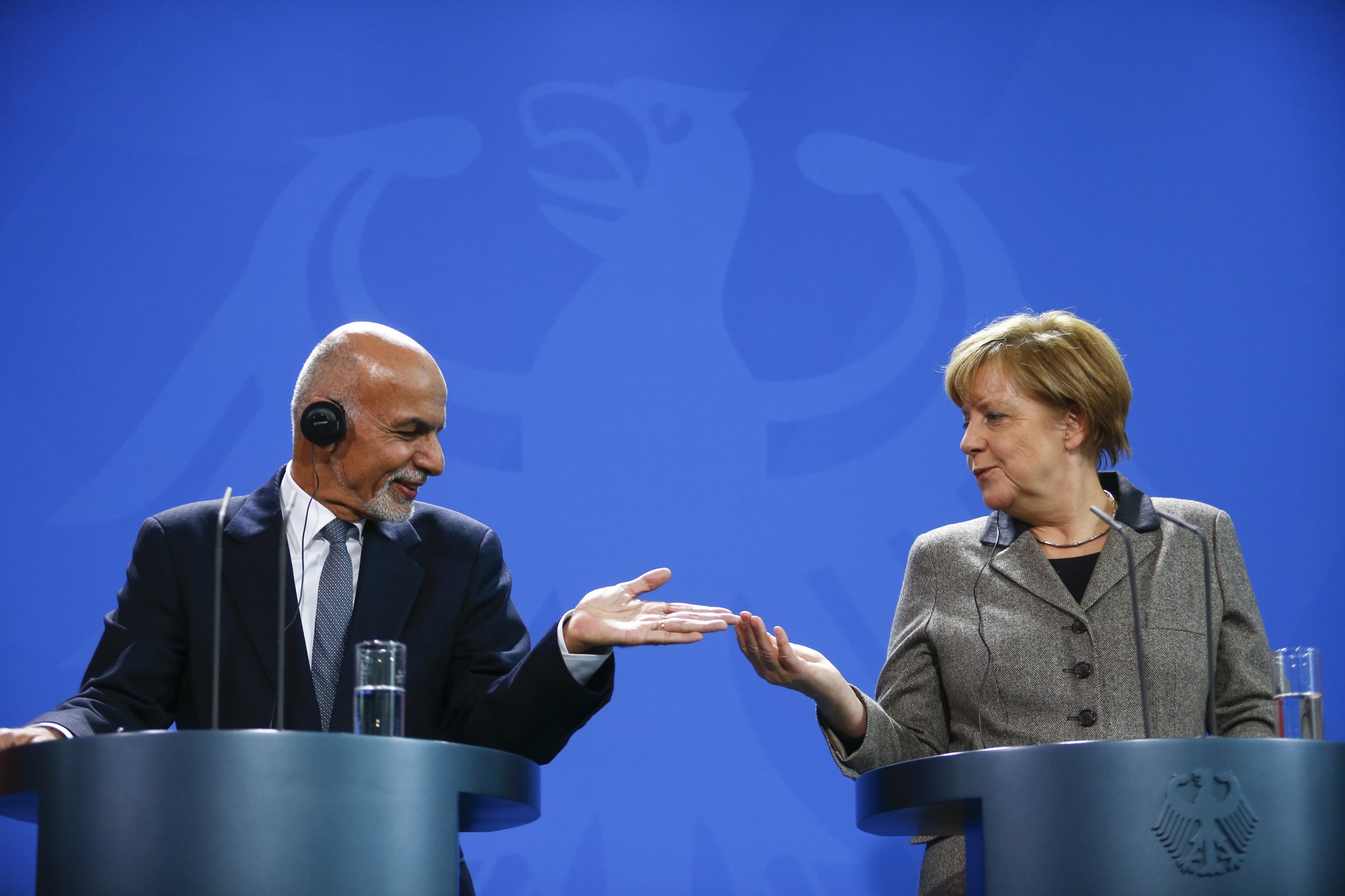 German Chancellor Angela Merkel said on Wednesday that people traveling from Afghanistan to Germany for economic purposes will be sent back to their country of origin.
Afghanistan's President Ashraf Ghani met with Merkel in Berlin on Wednesday to discuss the flow of Afghani citizens traveling to Germany—a country that expects 800,000 refugees to arrive by the end of 2015.
According to Eurostat, 4,320 people from Afghanistan applied for asylum in Germany in the second quarter of 2015, forming the fifth largest group of asylum seekers in the country. Syrians accounted for the largest group, with 16,335 asylum seekers registered in Germany in the period.
Speaking at a joint news conference in Berlin, Merkel said that migrants seeking only "a better life"—i.e., those whose safety was not in imminent threat—would not be granted "asylum or residency status" in the European country, Reuters reports. She suggested that Afghanistani people still at home should be moved into "safe zones" within their country rather than choosing to travel to Europe, but added that Germany would continue to accept Afghani people in serious danger.
President Ghani agreed with Merkel, calling for potential migrants to "understand that the streets [in Germany] are not paved with gold," reports German broadcaster Deutsche Welle.
While many people in Afghanistan live under the constant threat of a bombardment from the Taliban militant group, refugees from the country are largely perceived as economic migrants in the West.
But after a Taliban resurgence in the northern city Kunduz in September, non-governmental organization Human Rights Watch (HRW) reported violations of human rights, attacks on journalists and violence against women as a serious problem.
While President Ghani pledged to protect human rights in March of this year, HRW said that implementation of new measures has been slow and more needs to be done.
In November, HRW criticized the German government for placing adverts in Afghanistan's capital city Kabul—an attempt to deter refugees from traveling to the European country.
HRW's Germany director, Wenzel Michalski, told Newsweek over the phone that given the increased fighting in Afghanistan, "it is either completely idiotic or very, very cynical" of the German government to encourage Afghans to stay at home.