German Chancellor Angela Merkel Strikes Deal With Spain to Return Migrants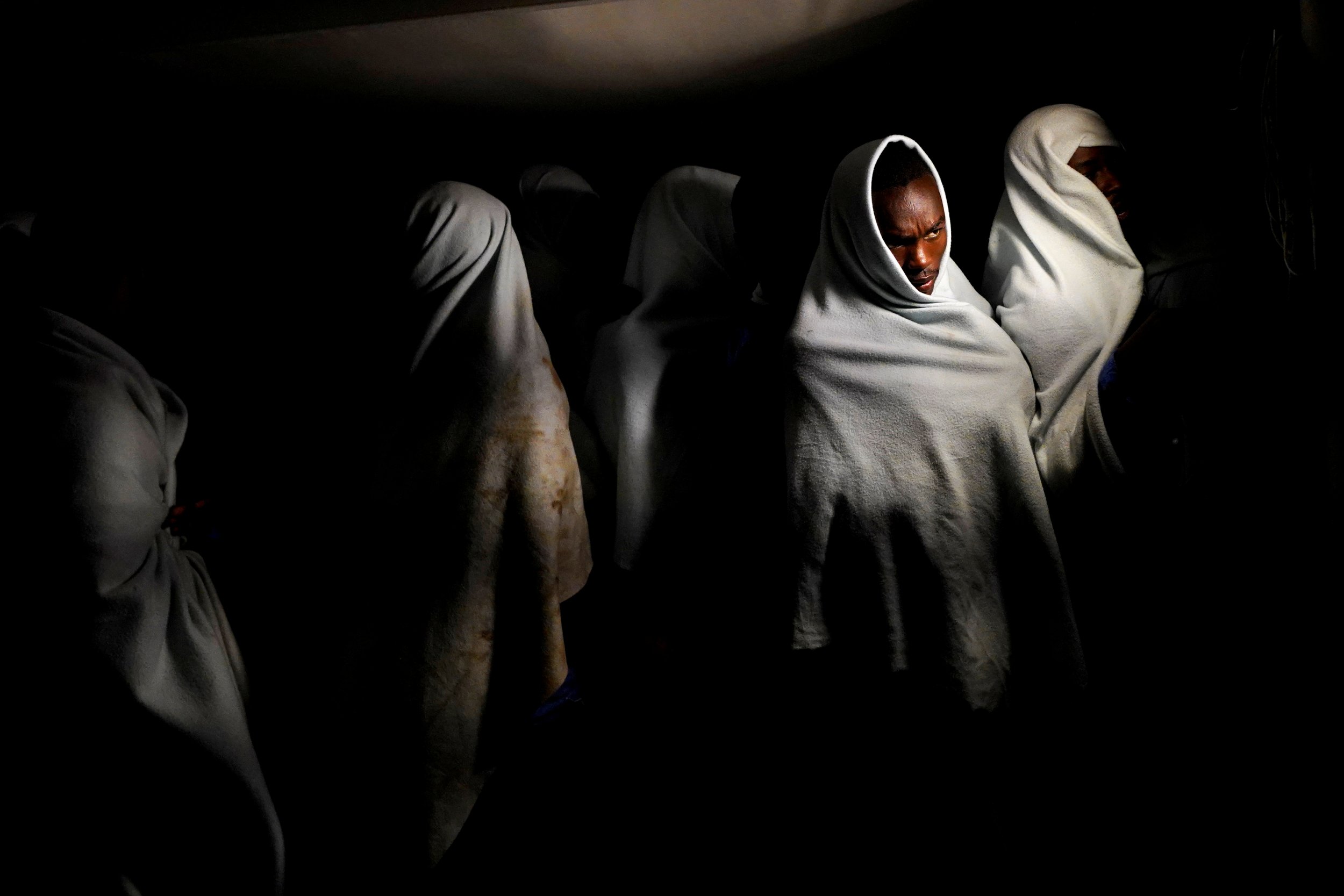 Angela Merkel has reached a deal with Spain on the return of migrants who arrive in Germany.
Berlin's Interior Ministry announced Wednesday that those migrants, who were originally registered in Spain, would be sent back to Germany. The deal comes as Merkel faces pressure from members of her own party to address immigration.
Interior Minister Horst Seehofer, a critic of Merkel's immigration policy, has previously declared that he would create a plan for speedier asylum procedures and steady deportations. Seehofer once threatened to resign if Merkel did not do something about the issue.
"The number of deportations must be increased significantly. We need to take tougher action, especially in the case of criminals and perpetrators among asylum seekers," Seehofer told local reporters in March.
The agreement will take effect on Saturday. Migrants who attempt to enter Germany will be refused entry and will be deported in a period of 48 hours.
Merkel met with leaders from Spain and Greece in late June and came to an agreement regarding migration. The Spanish government said it would not only take in migrants from Germany, but it would also finance the migrants' return.
As a part of the deal, Merkel would allow 2,900 people living in Greece to reunite with their families in Germany.
In recent months, more migrants have picked Spain as their preferred port of entry into Europe, and according to The Telegraph, they are using it as a way to get to other countries in Europe, such as Germany.
So far in 2018, 59,271 migrants have entered Europe via the Mediterranean Sea, according to a press release from the International Organization for Migration.
"Arrivals to Spain lead all countries with 23,741, or just over 40 percent of all Mediterranean irregular migrants, who this year have surpassed those coming on competing routes," the press release read.
The surge comes after Spain received ships with migrants that have been turned away from Italy. Since June, Madrid has taken in three ships that have been blocked from other European ports.
In June, Italy and Malta denied entry to the migrant rescue ship Aquarius, which carried more than 600 people. As a result, Spain's Prime Minister Pedro Sanchez allowed the ship to dock at a Spanish port, in a move that Matteo Salvini, Italy's interior minister, called a victory.
Merkel will be meeting with Sanchez this weekend in Spain, and according to the Spanish government, migration will be a main topic of discussion, Politico reported.