Hundreds of People to Reenact One of the Largest Slave Rebellions in U.S. History
It was just over two centuries ago that as many as 500 enslaved people in Louisiana started to march nearly 26 miles to New Orleans, chanting the battle cry: "Freedom or Death."
For many, the effort would end in the latter, with dozens of people believed to have been brutally killed. Surviving organizers were forced to face a tribunal, which saw some sentenced to death by firing squad.
The "German Coast Uprising of 1811" would go on to be known as one of the largest slave rebellions in history–yet, as The Smithsonian noted, it is "oft-overlooked."
One artist, Dread Scott, is looking to change that, however, organizing a reenactment of the uprising that will see hundreds of people march 26 miles over the span of two days on November 8 and 9 to ensure that an important moment in U.S. history is never forgotten.
"The position of black people in American society is a big question, including the agency of black people in making social change," Scott told Newsweek.
"This is a history where people fought to be free," he said. "I hope a lot of people are inspired."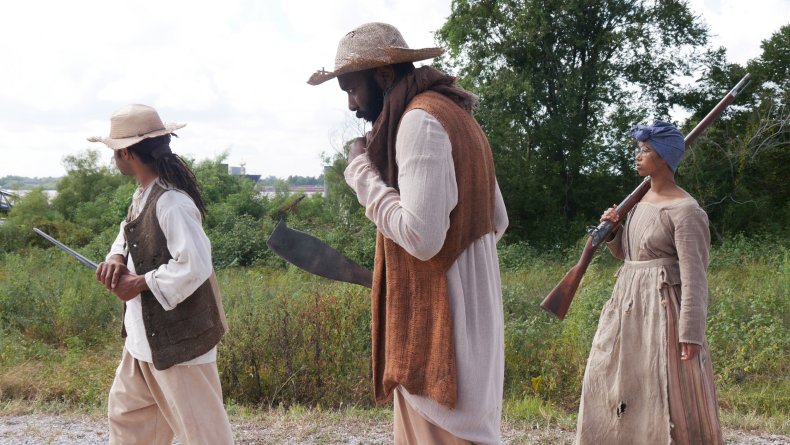 The 1811 revolt, which took place between January 8-10, should be considered one of the most significant events in U.S. history, Scott said. Instead, he said, "the history of it has been suppressed since day one."
The November reenactment of the uprising will see hundreds of participants, some on horses, retrace the footsteps of those who marched in the uprising more than 200 years ago.
"Each participant will wear authentic period costumes created for the reenactment, armed with sugar cane knives, replica muskets and improvised weapons," a website set up for the event states.
The reenactment will also be documented by acclaimed filmmaker John Akomfrah.
Scott said he did not want to focus on the the "loss of life" that brought the uprising to an end, but rather the fight for freedom that many died for in the revolt.
Besides, the artist said: "If people are interested in seeing a bunch of white people killing black people, they can look up videos of police killing black people."
November's reenactment of the German Coast Uprising of 1811 will ask Americans to consider how the revolt might have shaped U.S. history "if it had been a success."
"It poses a real 'what if' question," Scott said.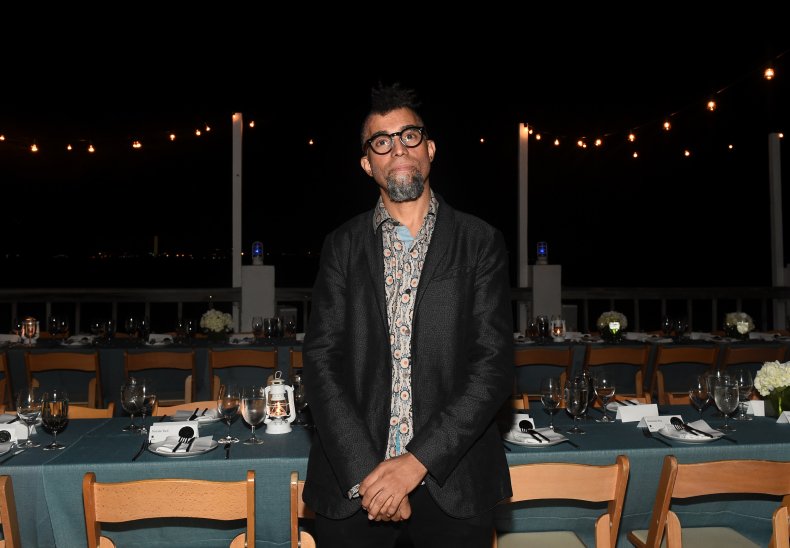 This article has been updated with statements from Dread Scott.