German Conservatives Are Reshaping How Europe Treats Asylum Seekers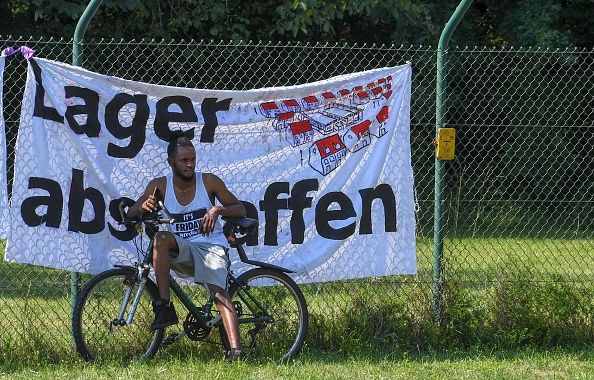 The conservative Bavarian Christian Social Union (CSU), a coalition partner of Germany's embattled Chancellor Angela Merkel, wants to solidify its reputation as a right-leaning political party that's tough on immigration—and it's shaking up European policy in the process.
On Friday, the state of Bavaria unveiled its own Center for Asylum and Repatriation to handle the cases of the migrants who have entered Germany from across the Middle East and North Africa. But some experts say that the new center, which will facilitate efforts to deport some migrants from Germany's southeastern state, is mostly symbolic.
"Right now I don't think it means much for migrants traveling [to Germany]," Jorn Fleck, associate director of the Future Europe Initiative at the Washington-based Atlantic Council, told Newsweek.
"The processing of an asylum request will continue to be processed by the federal office for migration. Bavaria announced a state group to facilitate [the] deportation of people whose asylum applications have been rejected. They are creating a new agency at the state level to oversee this. It's pure electioneering," Fleck added.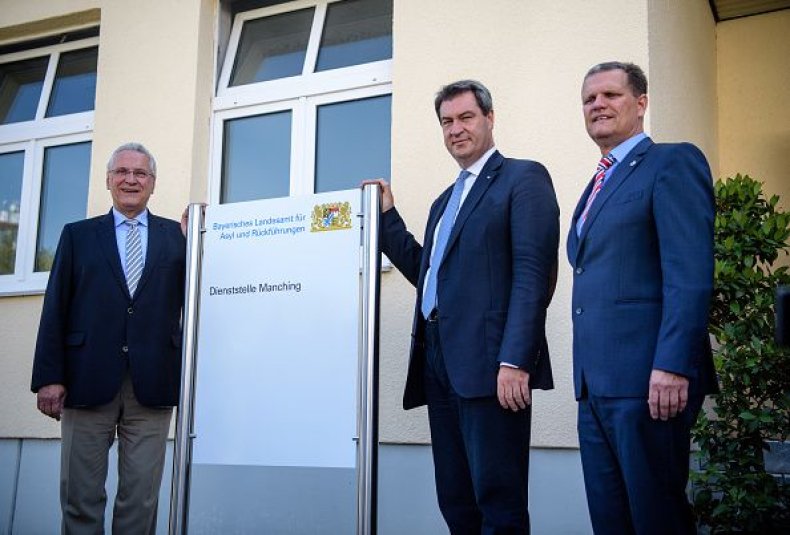 Bavaria will hold elections in October, and the CSU's leadership has embarked on a crusade to ensure that it doesn't lose votes to political parties that have taken a stronger stance against migration. But in the process, it's damaged the position of the federal government's ruling coalition and launched tense policy discussions with other members of the European Union.
Germany's Interior Minister Horst Seehofer, who is also the leader of the CSU, threatened to resign from his position if Germany did not begin blocking the entrance of migrants at the border. Merkel, who has long supported an open border policy for migrants and refugees traveling to Europe, opposed Seehofer's idea. Germany has accepted over 1 million migrants since the flow of migration began in earnest in 2015.
Nevertheless, she was forced to seek a compromise lest Seehofer's resignation cause her government to fall.
After holding several emergency meetings with her European counterparts in June, Merkel agreed to set up asylum processing camps, known as "transit centers," for migrants both inside and outside of Europe. It was a stunning reversal of policy for Germany and Merkel.
According to this plan, migrants who had already applied for asylum in another EU country would be returned to the country from which they first filed their request. The policy would see migrants held in detention centers, many of which will lie on the Germany-Austria border, until their asylum claims are assessed. The migrants could then potentially be sent back to other countries after processing.
The announcement sparked criticism from Germany's neighbor Austria, which threatened to tighten its borders in response to Berlin's new regulations. Seehofer later pledged that Bavaria, which borders Austria, would not send migrants back for Vienna to process.
The Atlantic Council's Fleck, meanwhile, argues that the agreement on transit centers lacked many important details, including whether migrants should be required to apply for asylum in the first European Union country they enter. The EU's Dublin regulation stipulates that asylum applications should be processed at the first irregular point of entry.
"I think the agreement bought time, but it lacked a lot of detail," Fleck told Newsweek. "You haven't had detail about what they do with migrants who travel directly to Germany after they enter from another country under the Dublin agreement. There were expressions of good will, but not concrete agreements as such."
For its part, Bavaria has reportedly started using its state police to tighten the border with Austria and ensure that asylum seekers don't enter without passing through the right processing channels.
EU members in Brussels have also been discussing ways to strengthen the EU's external borders. And Germany, Austria, and Italy have announced plans to close what is known as the "southern migrant route," although it is unclear exactly how that will be done. Seehofer has played an active role in these discussions.