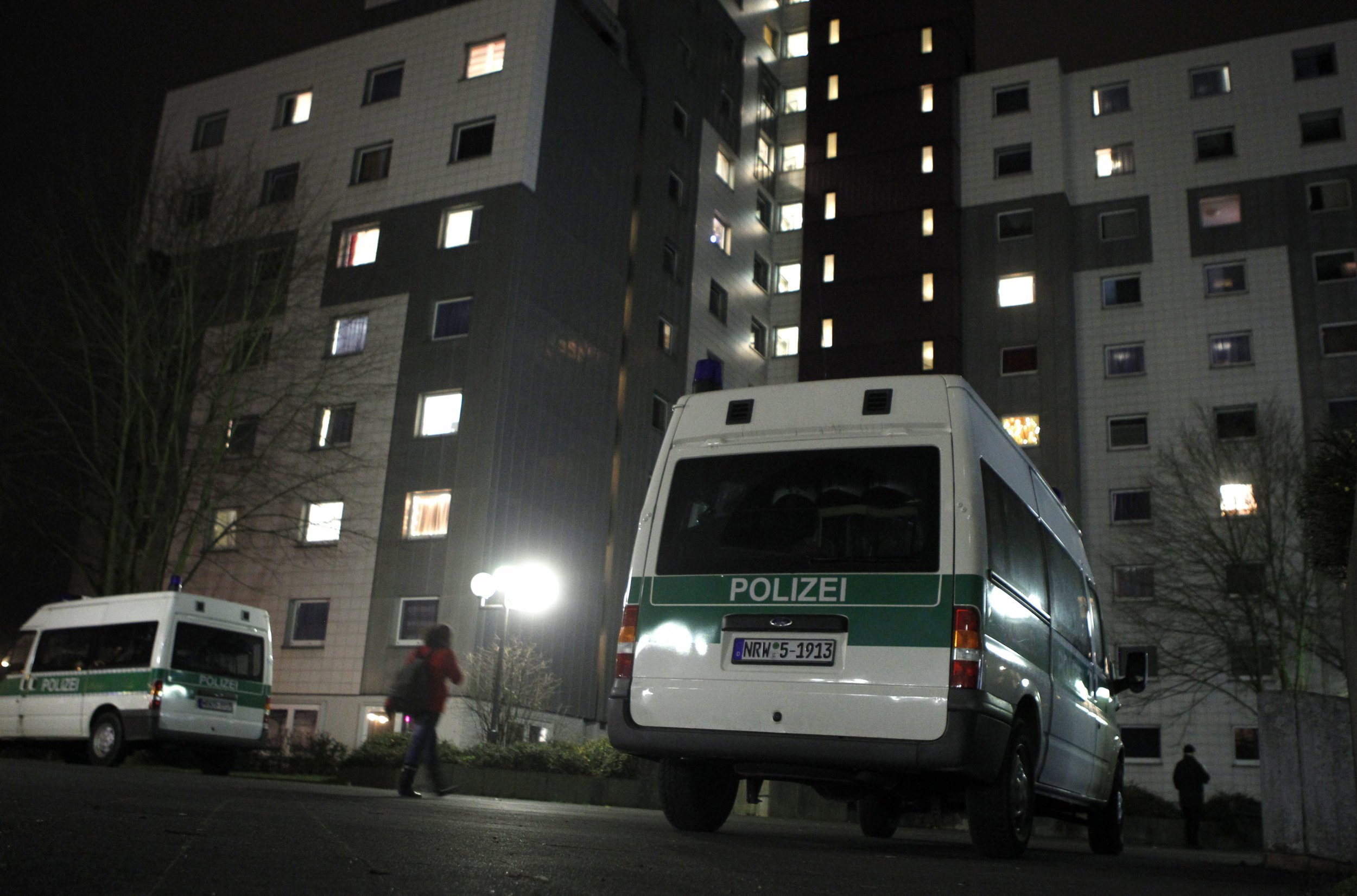 A German court convicted four men on Thursday of being members or supporters of al Qaeda and planning a potentially lethal attack on German soil, handing them sentences of up to nine years behind bars.
The group, dubbed the "Duesseldorf cell" by German media, was arrested in 2011 in the western cities of Duesseldorf and Bochum, just days before Osama bin Laden was killed.
During a two-year long trial, prosecutors said the men, acting under direct orders from al Qaeda, planned to detonate a cluster bomb in a crowd of people followed by a second explosion once emergency services had arrived to treat the victims.
Moroccan Abdeladim El-K, in his 30s, was the leader of the cell and is the highest-ranking member of al Qaeda to go before a court in Germany. The court in Duesseldorf sentenced him to nine years in prison.
Prosecutors said he traveled to an al Qaeda training camp in the Afghanistan-Pakistan border area in 2010 where he was taught how to make explosives and use guns.
Back in Germany, he recruited the other three suspects - German Halil S., German-Iranian Amid C. and German-Moroccan Jamil S. The men are in their 20s and 30s.
Prosecutors said the group had bought a large number of barbecue lighters which can contain a chemical that is used in making bombs. However, they had not chosen a concrete target for their attack.
German media have reported that the tipoff about the Duesseldorf cell came from U.S. secret services.
Germany has been spared an attack on the scale of those in Madrid in 2004 and London in 2005, which together killed 243 people, but sees itself as a potential target due partly to its involvement in Afghanistan and has unearthed several plots.