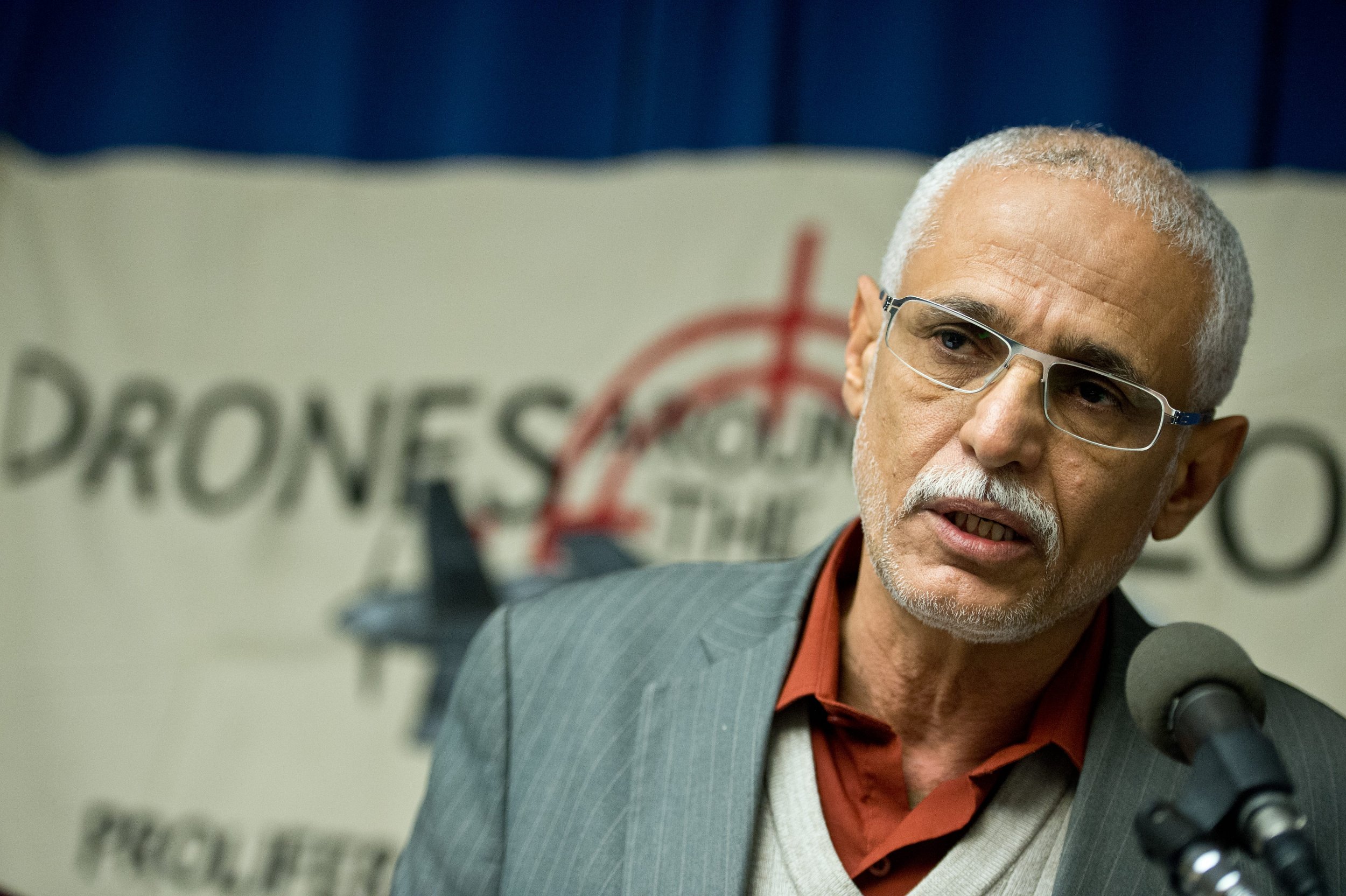 A German court in Cologne has rejected the lawsuit of a Yemeni family whose two relatives died in a U.S. drone strike.
Salim bin Ali Jaber, 43, and Walid Abdullah bin Ali Jaber, 26, were killed in southeast Yemen on August 29, 2012. The U.S. hasn't publicly commented on their deaths, but according to the Bureau of Investigative Journalism, they were killed when a strike destroyed a nearby car with three alleged members of Al-Qaeda in the Arabian Peninsula (AQAP) inside. Lawyers for the family say the two men were in fact critics of AQAP.
The lawsuit, brought by three of their family members, accuses Germany of being complicit in their deaths. It follows the release of a classified U.S. intelligence document, obtained by The Intercept last month, which confirmed that the U.S. military base in Ramstein, Germany, hosts "a satellite relay station" for drone flight control data. The station allows drone operators sitting in bunkers across the American Southeast to communicate with and control drones in such countries as Yemen, Somalia, Pakistan and Afghanistan.
The family, represented by the European Center for Constitutional and Human Rights and Reprieve, an international nongovernmental organization, wanted Germany to accept responsibility for the strikes and to stop allowing the U.S. to use its Ramstein base. While the case was rejected, the family is still able to appeal.
"We will not give up. It is, quite simply, a matter of life or death for us," said Faisal bin Ali Jaber, one of the family's members, after the ruling. "This is just the beginning of our efforts, and I will continue to place my faith in the justice system and the rule of law, to find a peaceful and sustainable way to keep myself and my family safe and end the devastation brought to my country by drones."
"Without Germany, and other Western allies, the U.S. could not fly the drones that kill innocent civilians like my client Faisal's family in Yemen," said Kat Craig, Reprieve's legal director and Faisal bin Ali Jaber's lawyer. "Whilst we may have lost today, this hearing was an important step in the direction of greater transparency and accountability for the U.S. and its allies in its illegal and immoral drone program."