German Court Sentences Former Rwandan Mayor to Life in Prison for His Role in 1994 Genocide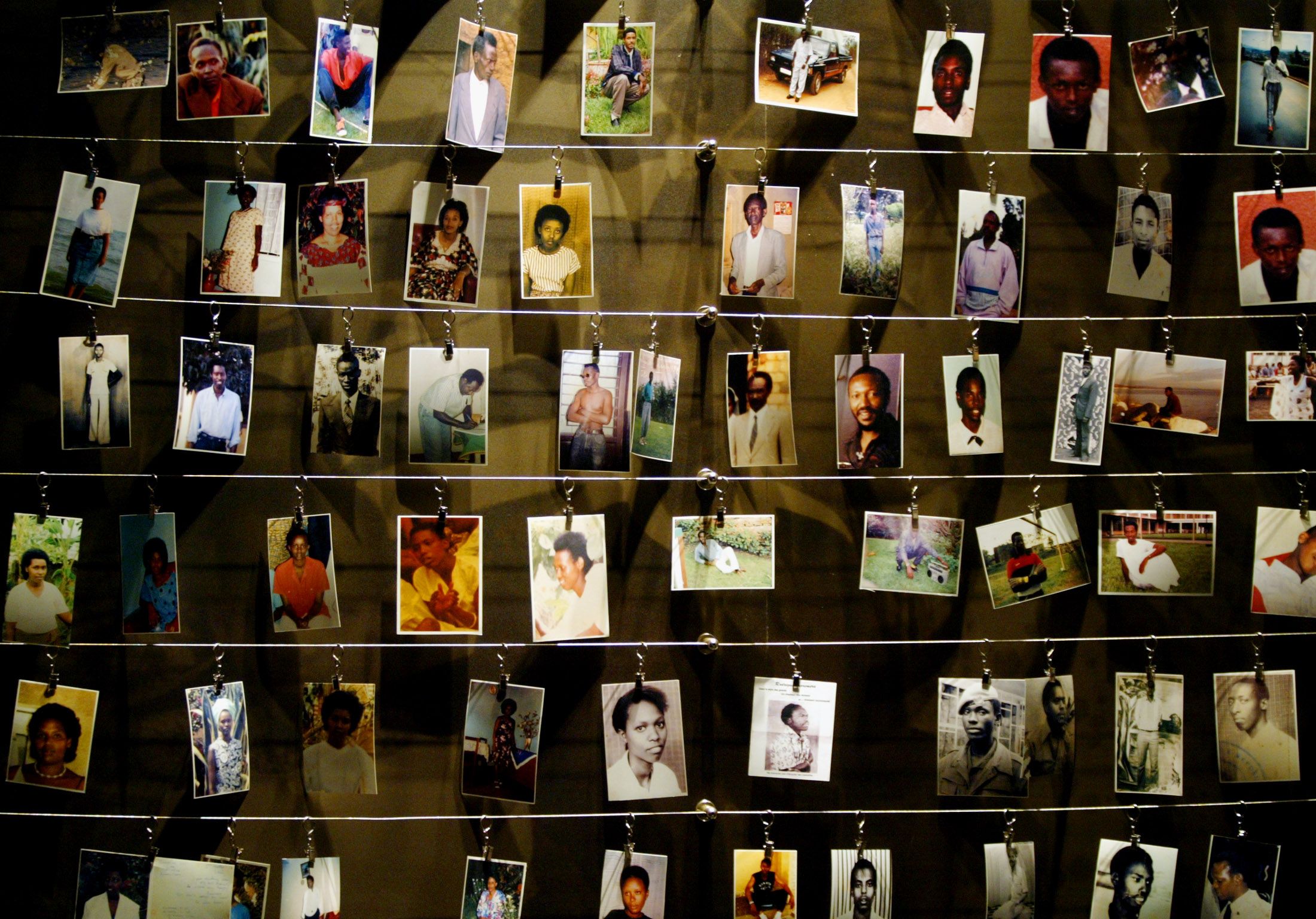 In 1994, just days after the plane carrying the presidents of Rwanda and Burundi was shot down and the Rwandan genocide began, hundreds of people who had sought refuge at a church in Kiziguro were massacred with machetes, sticks and hatchets. More than two decades later, a German court sentenced a former Rwandan mayor for his role in organizing and ordering the April 11 church attack.
On Tuesday, the court in Frankfurt found that Onesphore Rwabukombe, who was then mayor of Muvumba in northern Rwanda, "knowingly and willingly, along with other authorities, prepared, organized, commanded and set in motion the massacre" and "sought to accelerate and conclude the events—even when he himself was in danger from the advance of opposing troops."
The Kiziguro massacre was among the first in a series of violent events that marked the Rwandan genocide. In just 100 days between April and July 1994, at least 800,000 members of the Tutsi ethnic minority and moderate Hutus were slaughtered by Hutu extremists.
After the genocide, the United Nations established the International Criminal Tribunal for Rwanda in Arusha, Tanzania, to prosecute the perpetrators. According to the ICTR website, 93 individuals have been indicted through the tribunal and 61 have been sentenced. Nearly 2 million others have been tried by local courts established by the Rwandan government, according to the U.S. Holocaust Memorial Museum, and roughly 65 percent of them were found guilty.
Rwabukombe, who denies his participation and guilt and has refused to testify, was the first to be tried in Germany in connection with the Rwandan genocide. A member of Rwanda's ethnic Hutu majority, he arrived in Germany in 2002 and was arrested by German police on an international warrant in the summer of 2010. German authorities refused to extradite him to face justice in his home country, concluding he wouldn't receive a fair trial where the atrocities took place.
At the start of Rwabukombe's first trial, which lasted over three years and included testimony from more than 100 witnesses, lead prosecutor Christian Ritscher read the charges against him: "Between April 11 and 15, 1994, the accused ordered and coordinated three massacres in which a total of at least 3,730 members of the Tutsi minority who had sought refuge in church buildings were killed."
Prosecutors sought a life sentence, but Rwabukombe was convicted in 2014 for accessory to genocide and given only 14 years in prison. However, after both sides appealed the ruling, a federal court said evidence showed that Rwabukombe not only aided and abetted genocide but also took an active role in it, and ordered the Frankfurt court to reconsider the case.
The second trial lasted only five days. Judges ruled Tuesday that Rwabukombe acted with an intention to commit genocide, targeting an entire ethnic group, and sentenced him to life in prison without possibility of parole, Deutsche Welle reports.
"This was an unimaginable bloodbath," said Josef Bill, the presiding judge at the Higher Regional Court in Frankfurt. "The accused stood there covered in a pool of blood reaching up to his ankles while he continued to give orders [to kill]."