German Daycare Gets Police Protection After Saying It Will Stop Serving Pork Out of Respect to Muslim Students
A German daycare has been intensely criticized after its administrators decided to stop giving children any pork-related products. The decision was said to be out of respect to Muslim students, but critics argued it was an unnecessary choice that impacted the other kids.
The Leipzig daycare made waves on German Twitter and elsewhere after an article in the widely-circulated Bild newspaper reported the story. #Schweinefleisch (pork) was the number one trending term on Twitter in Germany on Tuesday.
According to the newspaper, a letter sent to the parents said: "Out of respect for a changing world, only pork-free meals and snacks will be ordered and served starting from July 15."
In many daycares across Germany, as in the United States, children who have dietary restrictions for allergies or religious reasons are offered an alternative.
Criticism of the decision got so heated that Leipzig police felt obligated to park patrol cars in front of the daycare's two locations as a precautionary measure.
Bowing to criticism, the daycare finally decided to shelve the plan after a day of deliberation.
"We're overwhelmed by the whole thing," daycare center director Wolfgang Schäfer told news agency DPA.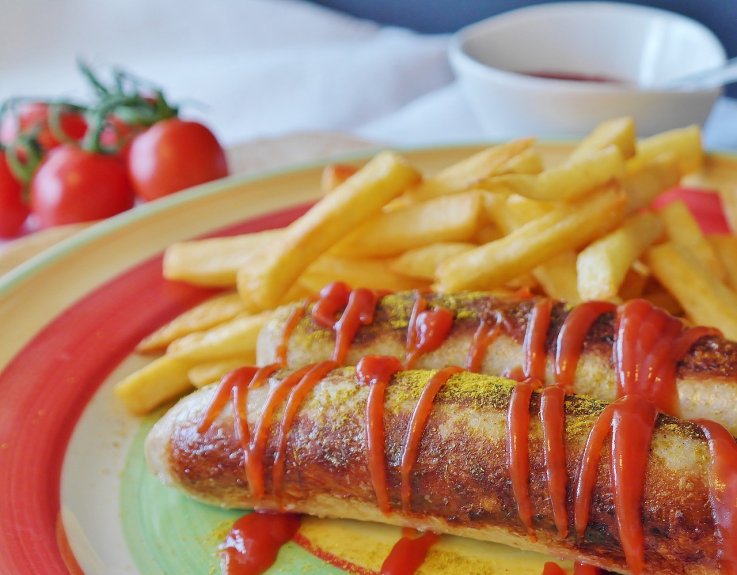 Far-right politician Beatrix von Storch said, "Imagine if German children in Riyadh fought for their right to currywurst and forced the majority of society to change their diet."
Max Pixel
Various political leaders and parties in Germany have weighed in on the controversy.
The local branch of Angela Merkel's Christian Democrats party said the decision was an unacceptable "ban on pork."
A far-right parliamentarian from the Alternative for Democracy party called the whole incident "cultural subjugation," and said forcing German children not to eat pork went completely against German culture.
Even politicians from the center-left Social Democrats party came out against the daycare's decision. Sawsan Chebli, a German politician of Palestinian descent, said that the measure in practice wouldn't do much to help Muslims.
"If daycares, schools and other such institutions would rather serve vegetarian food instead of meat — fine with me. I am only against it whenever they say: it's out of respect to Muslims," she wrote on Twitter.
But several parents of the children that attend the daycare said they had no problem with the decision to stop serving pork.
One mother told DPA that she found the nationwide reaction to the controversy "absurd" and that her daughter, who is four years old, probably wouldn't recognize much of a difference anyway.
Pork products deeply influence German cuisine; schnitzel, sausages like currywurst and bratwurst, and even gelatin products like gummy bears all contain pork products.