German Defense Minister Under Fire for Criticizing Army's 'Weak Leadership'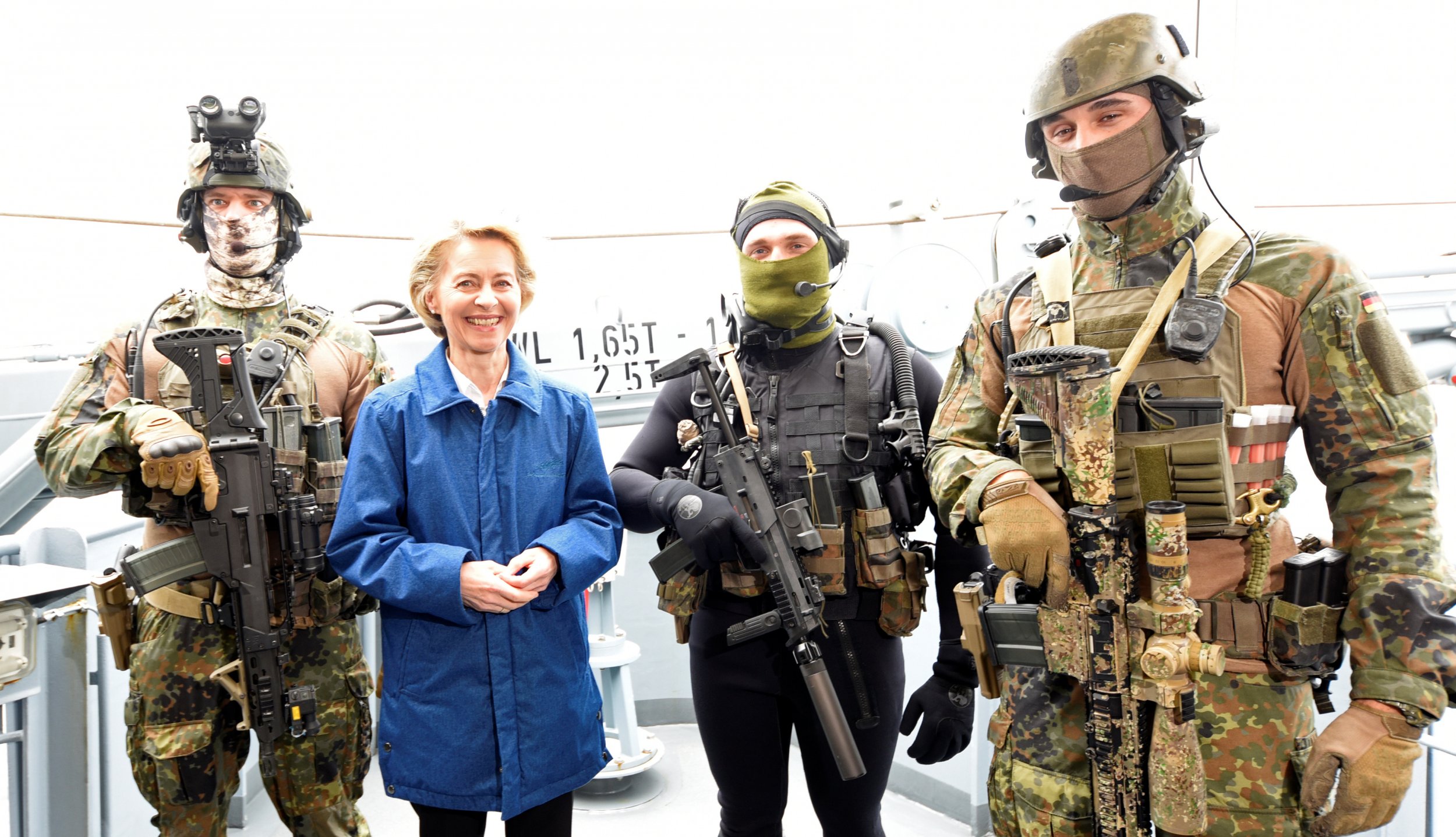 The German defense minister has angered politicians and army officials by saying the country's military had "weak leadership" after a string of scandals struck the force.
Ursula von der Leyen cancelled her visit to the U.S. this week and summoned top military officials for a meeting on Thursday (April 4) to discuss "where leadership and accountability have failed" in Germany's armed forces. She called the emergency meeting after an army lieutenant pretending to be a Syrian refugee was arrested on suspicion of plotting a racist attack.
The 28-year-old German soldier successfully registered for refugee status in Syria in 2015, despite the fact that he was unable to speak Arabic and was not of Syrian origin. He received monthly payments and was allowed to stay in accommodation for asylum-seekers in Germany. The man was arrested after police discovered that he was planning to carry out an attack and was motivated by a "xenophobic background."
"We have to ask systematically how someone with such clear right-wing extremist views, who writes a master's paper with clearly nationalistic ideas ... could continue to pursue a career in the Bundeswehr," Von der Leyen told reporters on Tuesday, Reuters reported.
She told ZDF television on Sunday that the German army suffered from an "attitude problem," a "misunderstood esprit de corps" and "weak leadership at different levels," Deutsche Welle reported. She criticized the lieutenant's superiors for not stepping in when they became aware of his "primitive racial ideas."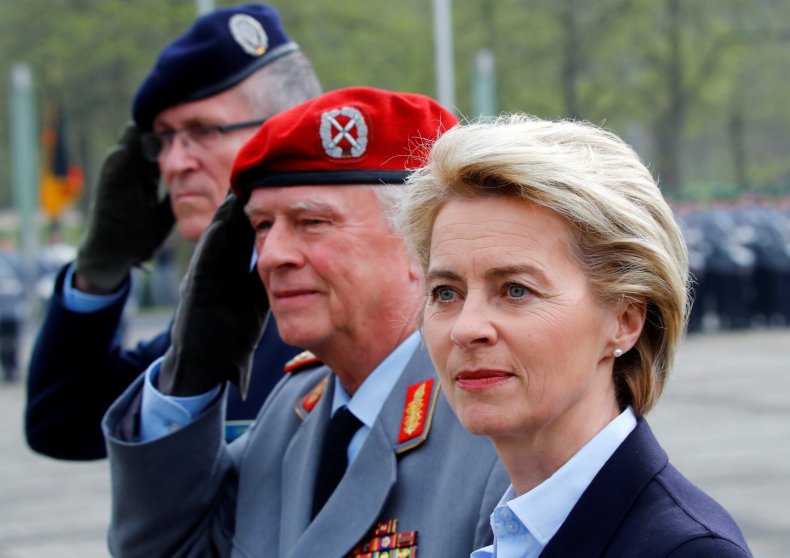 She compared the case to other negative incidents involving military officials, including reports that a female soldier was forced to strip and perform a pole dance at a barracks in Pfullendorf in southern Germany.
Von der Leyen sacked the army's training commander, Major General Walter Spindler, last week for failing to properly investigate reports of military officials forcing recruits to train to the point of physical exhaustion at a barracks in Sondershausen, eastern Germany.
The defense minister's criticism sparked a furious response from several politicians and military officials. Andre Wüstner, chair of the Bundeswehrverband, the association representing soldiers' interests, told the Passauer Neue Presse newspaper: "Her comments leave us bewildered and outraged. If the minister is truly serious about that, then she's massively damaging the Bundeswehr. To say all 250,000 in the Bundeswehr have an attitude problem affects us all."
He called on the minister to retract her comments, saying the criticism could negatively influence troops' motivation.
The spokesman for the Social Democrats, Rainer Arnold, accused von der Leyen of "losing the confidence of German soldiers" and said she should apologize to military officials.