EU's Martin Schulz Mounts Return To German Politics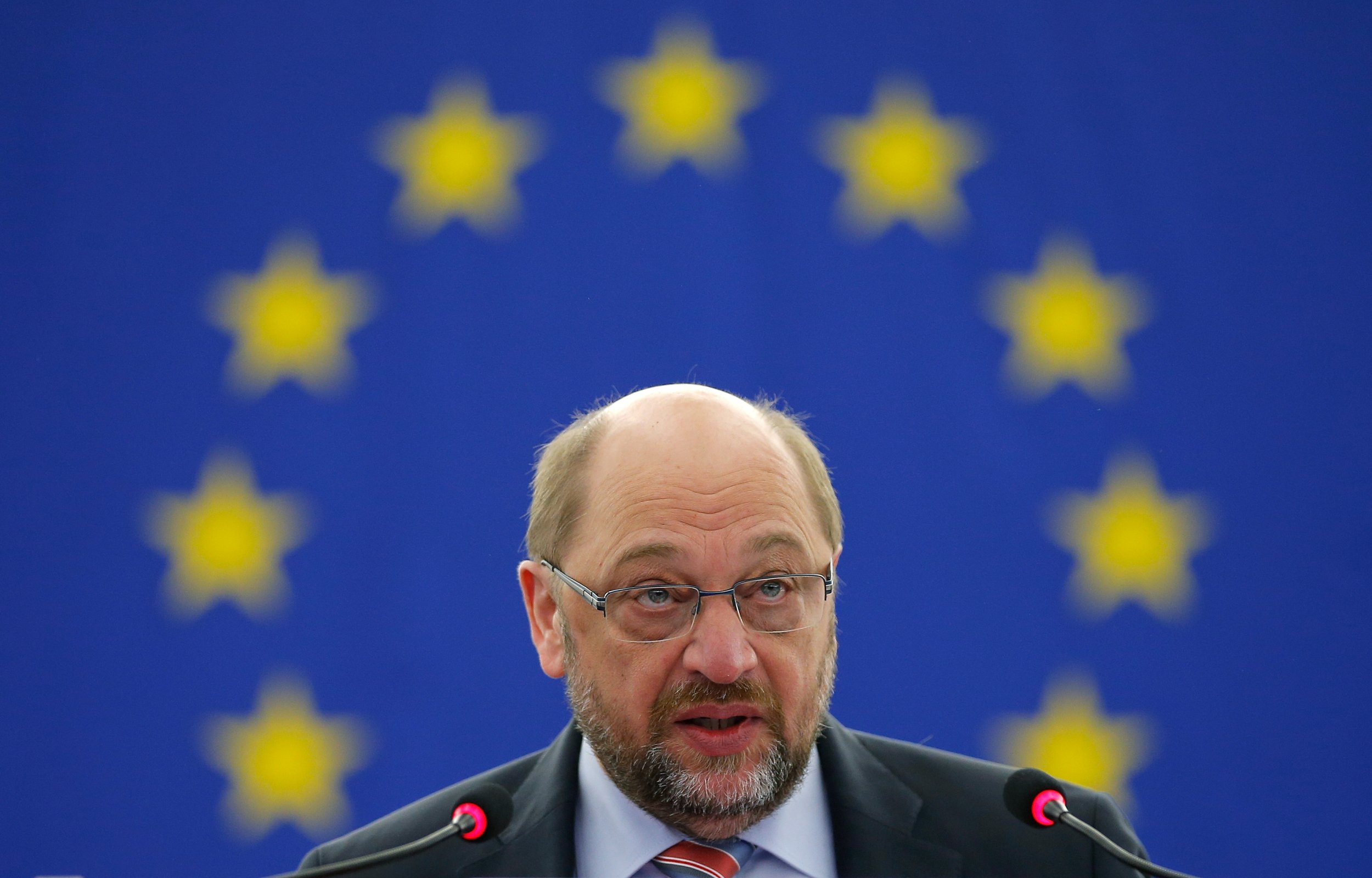 The European Union has five presidents, but Germany only has one chancellor.
That could have something to do with the decision of European Parliament president Martin Schulz to stand down from his role and prepare for a run for parliament in the German elections next year.
"It was not an easy decision," Schulz told reporters on Thursday, the Financial Times reported. "Throughout my time, I have tried to strengthen the credibility and visibility of European politics and the influence of the directly elected European Parliament."
Schulz insisted he would continue to focus on European affairs, telling journalists that "We need a strong self-confident and united European Union. My commitment to the European project is unwavering," and that he would "be fighting for this project on the national level."
But his move has fuelled speculation that he may have his eye on a bigger prize than a parliamentary seat.
His party, the center-left Social Democratic Party (SPD), has yet to announce its candidate for the chancellorship. With the party riding at second in the polls, whoever is chosen will be the only realistic alternative to the center-right CDU's Angela Merkel, who is pushing for a fourth term.
The decision is set to be confirmed in the early part of next year. The current leader, Sigmar Gabriel, is expected to put his name forward for the position. An experienced and respected politician, Gabriel has served as vice-chancellor in the grand coalition between his party and Merkel's.
But with the SPD polling in the low 20s, well below the CDU, the party may feel it needs new blood.
In any case, Schulz's move will shake up German politics by introducing a new senior figure into the stalling domestic party, and open up a power struggle for his Brussels role.