German Elite Unit Probed for Far-Right Party With 'Pig's Head Toss, Nazi Salutes'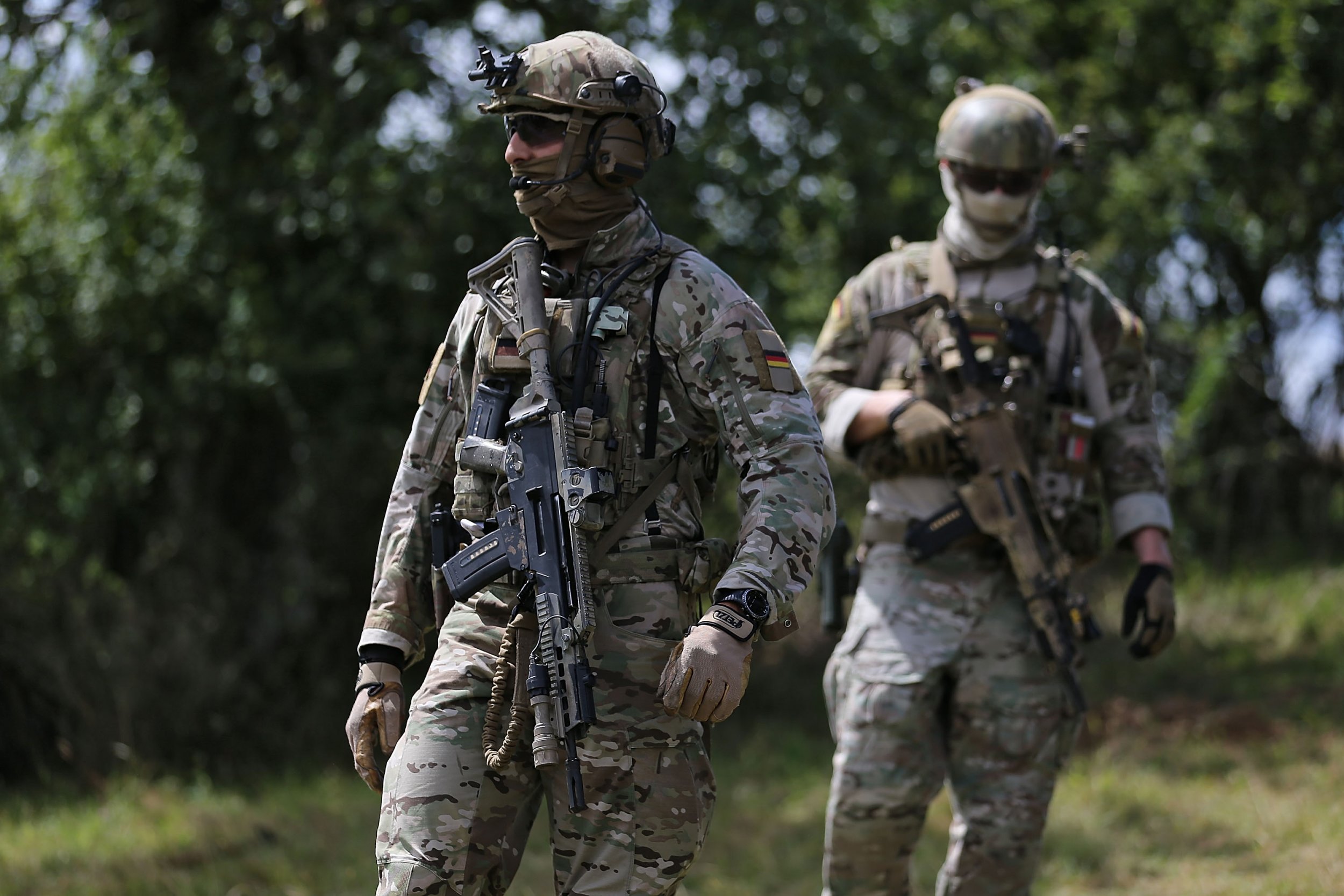 German prosecutors are investigating an elite military unit over allegations that it held a party where far-right activities took place, including Nazi salutes, the tossing of a pig's head and listening to far-right rock music.
They are probing the country's Special Force Commando, or KSK, its elite unit of military personnel, a spokesperson for prosecutors in the German city of Tübingen told German news site Deutsche-Welle. "We are examining the incident," Nicolaus Wegele said.
The claims stem from investigations by several German radio stations, including NDR, ZDF and ARD.
It reportedly took place at an April farewell party for one of the unit's lieutenants at a shooting range near the southwest city of Stuttgart.
Soldiers allegedly organized a pig's head toss, performed Nazi salutes and listened to far-right music by the German nationalist band Sturmwehr, witnesses said. A woman claimed that via Tinder a soldier invited her to the party as a "prize" for the unit's commander, according to German newspaper Der Spiegel, and the unit's soldiers even flew her in from Hamburg.
The use of a pig's head is an anti-Muslim and anti-Jewish sgesture among far-right sympathizers, as both religions oppose the eating of the animal.
The activities took place at an assault course setup for the farewell party, one that involved archery, a climbing wall and a throwing competition with pig's heads. After the departing lieutenant was to complete the course, a soldier messaged the woman that "he is allowed to take you into the tent." Der Spiegel reported that the troop became too drunk and it went no further.
The allegations are an embarrassing episode for the Bundeswehr, the premier military personnel of the German armed forces. The KSK unit was created to liberate German hostages from conflict zones across the world, from Afghanistan to Syria to the Balkans.
German has a history of Nazism, and while it is discouraged in public discourse, far-right sentiment in the country still exists, with thousands of neo-Nazi sympathizers attending rallies and concerts in recent years.
The refugee crisis saw more than a million refugees enter Germany as the Syrian conflict continued, and a rise in far-right hate crime followed. Attacks on refugee centers were reported, and anti-Islam marches led by a far-right faction known as PEGIDA grew in its numbers.
The German military has also opened an investigation into the party.
"Showing the Hitler salute is not a question of taste. Playing music that disparages a democratic Germany is not a question of taste," German military commissioner Hans-Peter Bartels told Deutsche-Welle. "Soldiers should defend democracy, not disparage it."