German Far-Right Staffer Suffers Heart Attack, Has Life Saved by Kurdish Politician From Opposing Party
When a staffer for Germany's far-right, anti-immigrant party Alternative für Deutschland (AfD) had a heart attack Wednesday during a parliamentary session, he was saved by a Kurdish immigrant from an opposing political party.
The staffer, who was believed to have had a history of heart problems, had stopped breathing and collapsed on the floor. Luckily, Serdar Yüksel, a member of the Social Democratic Party (SPD) in the state parliament of North-Rhine Westphalia, was trained as an intensive care nurse and was able to perform CPR to save him before he could be rushed to the hospital. The AfD staffer survived.
In an interview with the German press released Friday, Yüksel said that he was not a hero because he was "only doing his duty."
"We arrived at agenda item 10, when the scientific staff member of the AfD group got up suddenly, walked a few meters and collapsed as if disconnected. I was a specialist nurse in intensive care in a Bochum hospital for 15 years. When I saw that he had a respiratory arrest and when I could not feel a pulse, it was clear: cardiac arrest," Yüksel described to the German media.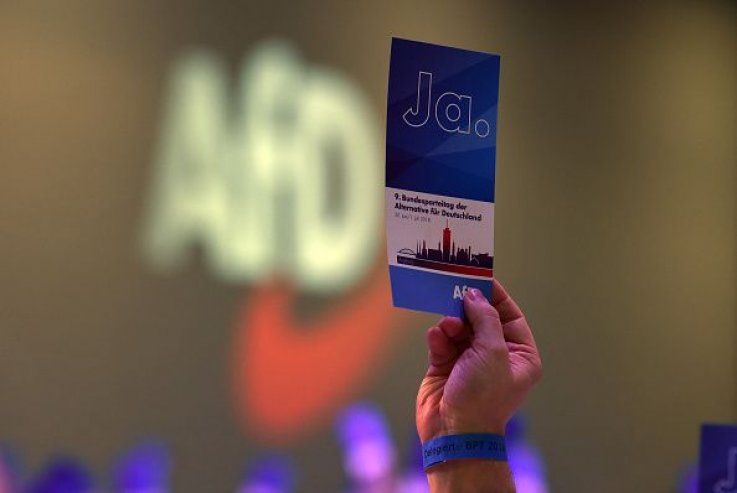 "Then I started with the cardiac pressure massage and the deputy Susanne Schneider from the FDP asked to undertake mouth-to-nose resuscitation. She used to be a nurse. After maybe five minutes, the AfD employee had a slight pulse, but after a few seconds, he was off again, so we continued immediately. After 12 minutes, the paramedics and the ambulance were there, to whom we could hand over the patient in a stable manner," he continued.
Yüksel was born in Germany to Kurdish parents from Turkey. The AfD, a staunchly anti-immigrant and anti-Muslim party, has been making inroads in Germany over the past several years, and today it has representatives in all 16 German states. The party runs on a platform advocating a complete ban on Muslims living in Germany and has called on border patrols to shoot at migrants trying to enter the country.
The party's emergence has issued a serious blow against the ruling center-right Christian Democratic Union. On Monday, German Chancellor Angela Merkel announced that she will not run for re-election in the next general elections in 2021 and that she is stepping down as head of the party in December.
The announcement led to speculation about who will replace the chancellor, who has been in the seat of power since 2005 and whether her party will push even further right.
German Far-Right Staffer Suffers Heart Attack, Has Life Saved by Kurdish Politician From Opposing Party | World