Germany Will Issue Fines of $32,000 For Those Convicted of 'Gay Conversion Therapy'
A new law in Germany will protect minors from being indoctrinated by 'gay conversion therapy' and the practice of any medical interventions attempting to suppress sexual orientation or gender identity.
Individuals and groups found guilty of trying to change the sexual orientation of persons under the age of 18 could face fines of more than $32,000 and up to a year in prison. Parents may also face legal ramifications if they coerce their children into being involved in the banned therapies.
The pseudoscientific gay conversion practice is based on the idea that being gay or transgender is an illness that can be treated. So-called treatment is often done undertaken using methods such as electric shock treatment, or prayer, both of which are believed to rid people of their homosexuality.
"Homosexuality is not a disease. The term therapy is therefore misleading," said German Health Minister Jens Spahn in a press statement. "We want to ban conversion therapies as much as possible. Where they are carried out, there is often severe physical and mental suffering. This alleged therapy makes you sick and not healthy. The ban is also an important social sign to all who struggle with their homosexuality: it is OK the way you are."
The International Lesbian, Gay, Bisexual, Trans and Intersex Association (ILGA) claims the practice is ineffective and destructive to the mental health of minors, and their study is backed up by dozens of organizations and medical professionals.
Some 1,000 people undergo a form of 'conversion therapy' in Germany per year, according to the Berlin-based Magnus Hirschfeld Foundation.
The LGBTQ+ community "should feel strengthened when the state, when society, when Parliament makes it clear: we do not want ['gay conversion therapy'] in this country," Spahn told BBC news.
The new German law will go into effect later this year, and does not affect consenting adults from seeking out and completing gay conversion therapy, if they so decide. However, under the new law, those conducting conversion therapies on those "whose consent is based on a lack of will (e.g. coercion, threat, deception, error) if, for example, the practitioner does not inform them about the harmfulness of the treatment," may also be prosecuted.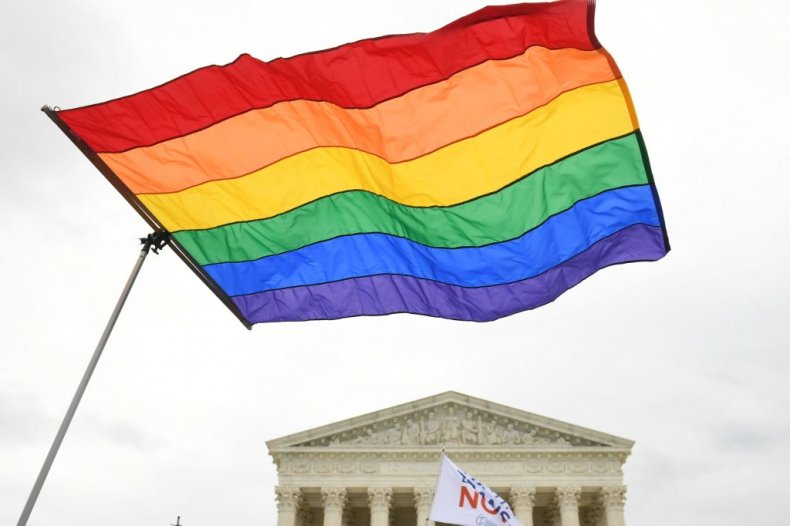 Germany's Green Party and Left Party have criticized the new law, stating that parliament hasn't gone far enough to protect vulnerable young people.
When used for minors, the practice is illegal in 20 states across America, and is banned nationwide in Brazil, Ecuador and Malta.
Newsweek has contacted Health Minister Jens Spahn for further comment.