German Government to Sanction Iranian Airline Amid Claims of Spying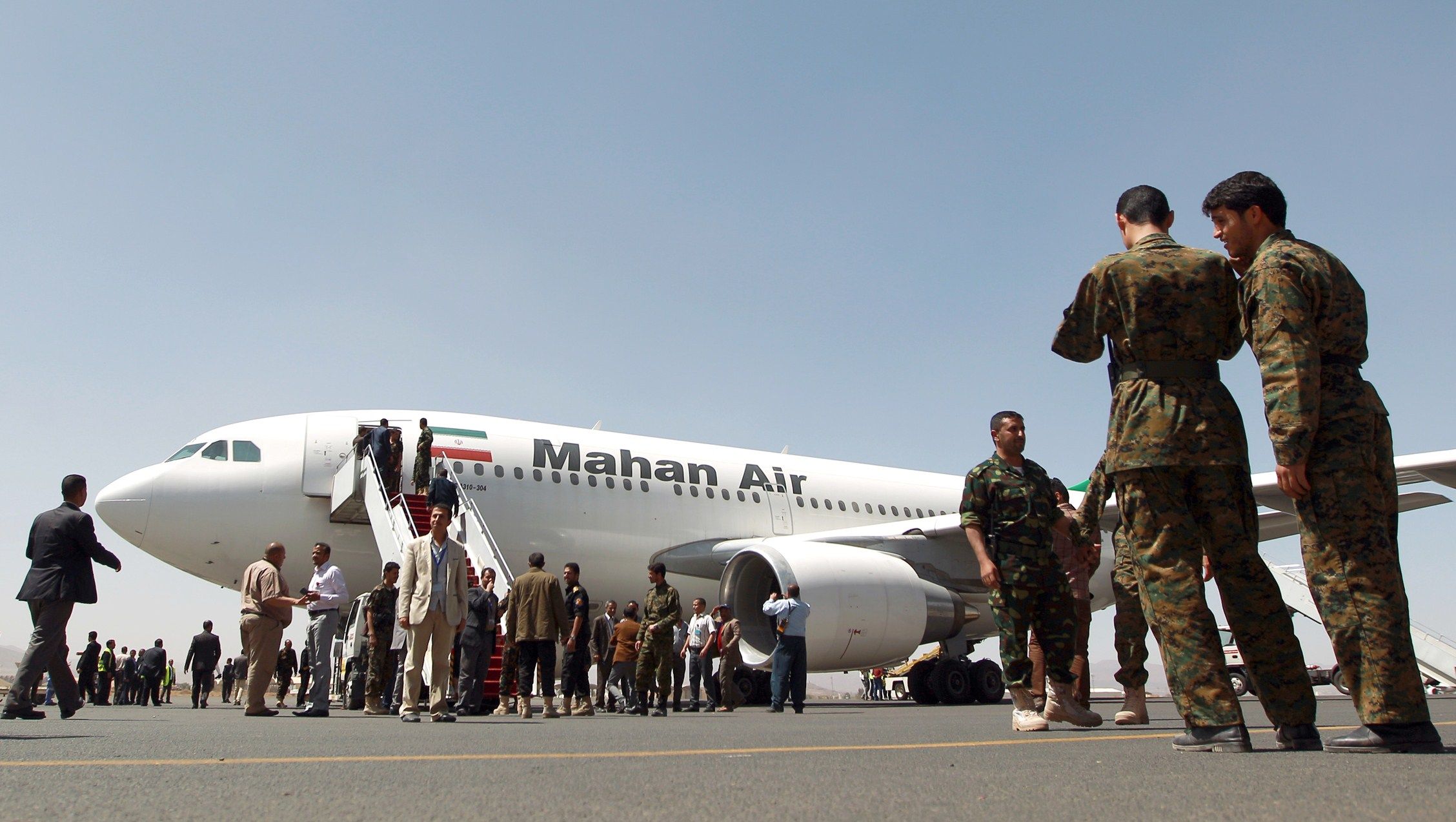 Fresh sanctions have been prepared by the German government against an Iranian airline following the discovery of an Iranian spy in the German armed forces.
It is anticipated that Germany's Federal Aviation Office will withdraw the Iranian airline Mahan Air's permit to operate in Germany, the German newspaper Deutsche Welle reported, citing national public broadcasters.
Read more: Iran slams U.S. as "apartheid regime' after arrest of black Muslim journalist working for Iranian TV channel
In 2011 the United U.S. Mahan Air a material supporter of terrorism because of its links to the Iranian Revolutionary Guard Corps through its shadowy international arm, the Quds force.
At the start of 2019 authorities in Europe imposed punitive measures against individuals linked to Iran's Intelligence and Security Ministry over attempted attacks and assassinations against Iranian opposition figures exiled in Europe.
Agents working for Tehran have been accused of attempts to bomb an opposition rally in the French capital, Paris as well as targeting dissidents in Denmark and the Netherlands.
The new measures from Berlin and other European capitals bring the European Union in step with Washington.
The U.S. and its European allies have been seen to diverge over Iran, particularly over the Donald Trump administration's rejection of the 2015 Joint Comprehensive Plan of Action (JCPOA). Under the nuclear deal brokered by the U.S. under former President Barack Obama and other signatory nations, Iran agreed to give up its pursuit of nuclear weapons in exchange for the lifting of economic sanctions.
Throughout the 2016 presidential campaign and earlier, President Donald Trump railed against the 2015 deal. He derided the diplomatic agreement, heralded in Europe as a significant breakthrough, over its failure to curb Iran's ballistic missile tests as well as Tehran's expansion into Iraq, Lebanon, Syria and Yemen through its proxy forces.
In November a "Special Purpose Vehicle" came into effect between Iran and the remaining signatories to the JCPOA to protect business in China, Russia and Europe, allowing them to continue trade with Iran.
Despite the measures, a number of large businesses such as the French energy giant Total, the French car company Peugeot, German automotive company Daimler AG and German technology company Siemens have all pulled out of Iran.