German Hostage and Child Born in Captivity Freed in Syria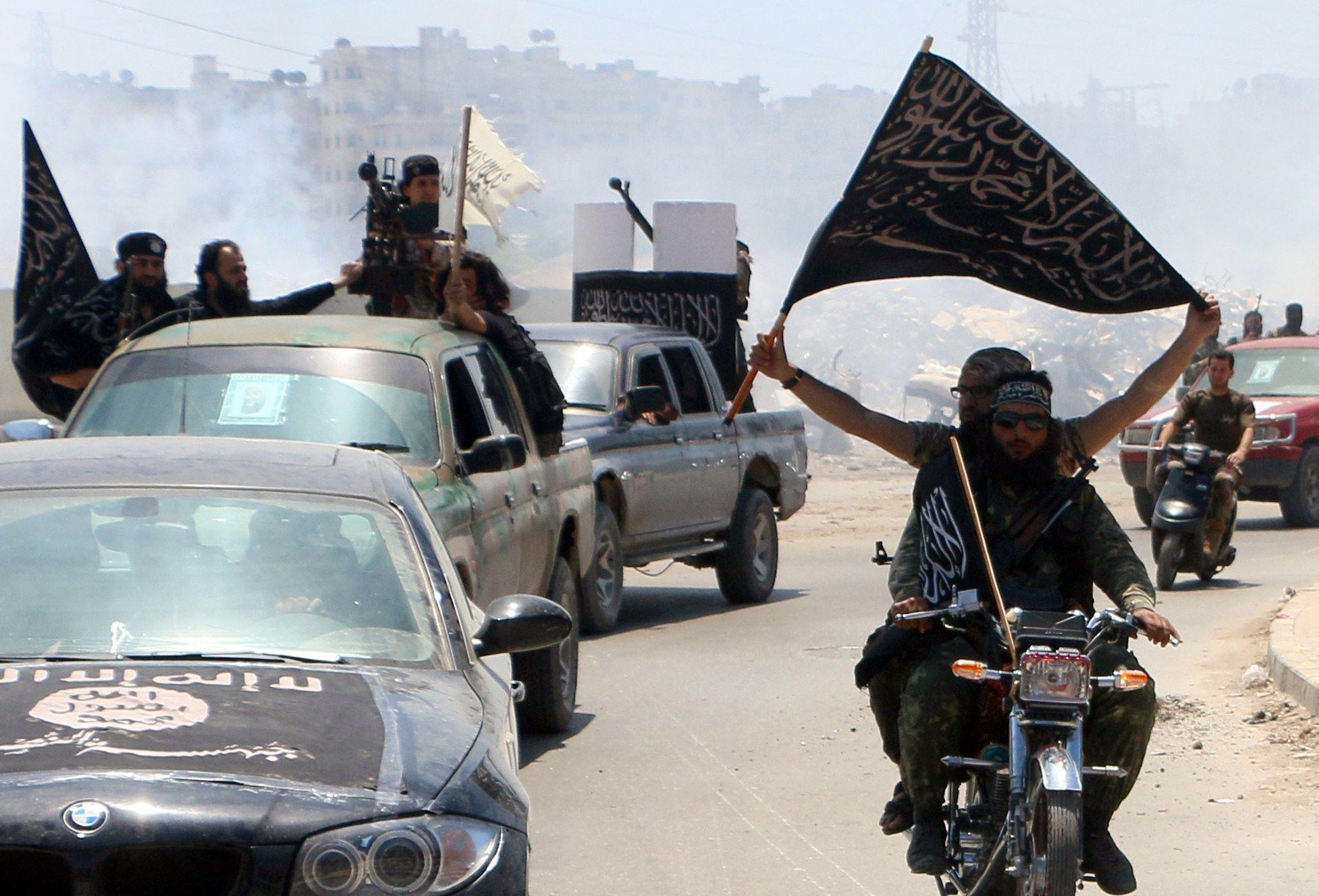 A female German hostage and her child, which was born in captivity, have been released in Syria, the German Foreign Ministry has confirmed.
The ministry said Wednesday that authorities were looking after the woman and her child at the German embassy in Ankara, Turkey, and that both are "in good condition, considering."
German media identified the hostage as 27-year-old Janina Findeisen. She had traveled to Syria in October 2015 six months into her pregnancy and was a freelance journalist for German publication Süddeutsche Zeitung and German public broadcaster NDR.
"The German government is relieved about the outcome of this case given the extremely difficult overall situation in Syria," the country's foreign ministry said.
She reported under the pseudonym Marie Delhaes, according to Focus news magazine. An armed group kidnapped her when she arrived in Syria.
A faction claiming allegiance to Al-Qaeda's former faction Nusra Front, now named Jabhat Fateh al-Sham, said it had abducted her and asked for $5.6 million in ransom payments. But on Wednesday, it said in a series of tweets that it had in fact freed her and was not to blame for her initial kidnap.
Some reports have suggested that another German national had persuaded her to travel to the country in order to obtain exclusive material about German radicals.
Media rights groups expressed relief at Findeisen's release from captivity and warned of the risk of war reporting in a country as volatile as Syria, where a civil war has raged for more than five years.
"This case shows again the incalculable dangers to which journalists are continually exposed in the Syrian war," Christian Mihr, director of Reporters Without Borders, said.
The German embassy in Ankara said that both the woman and child would be returned to Germany and thanked Turkey for its assistance.