German Hostage Captured By Filipino Islamist Group Says They Are Keeping Him in a Hole in the Ground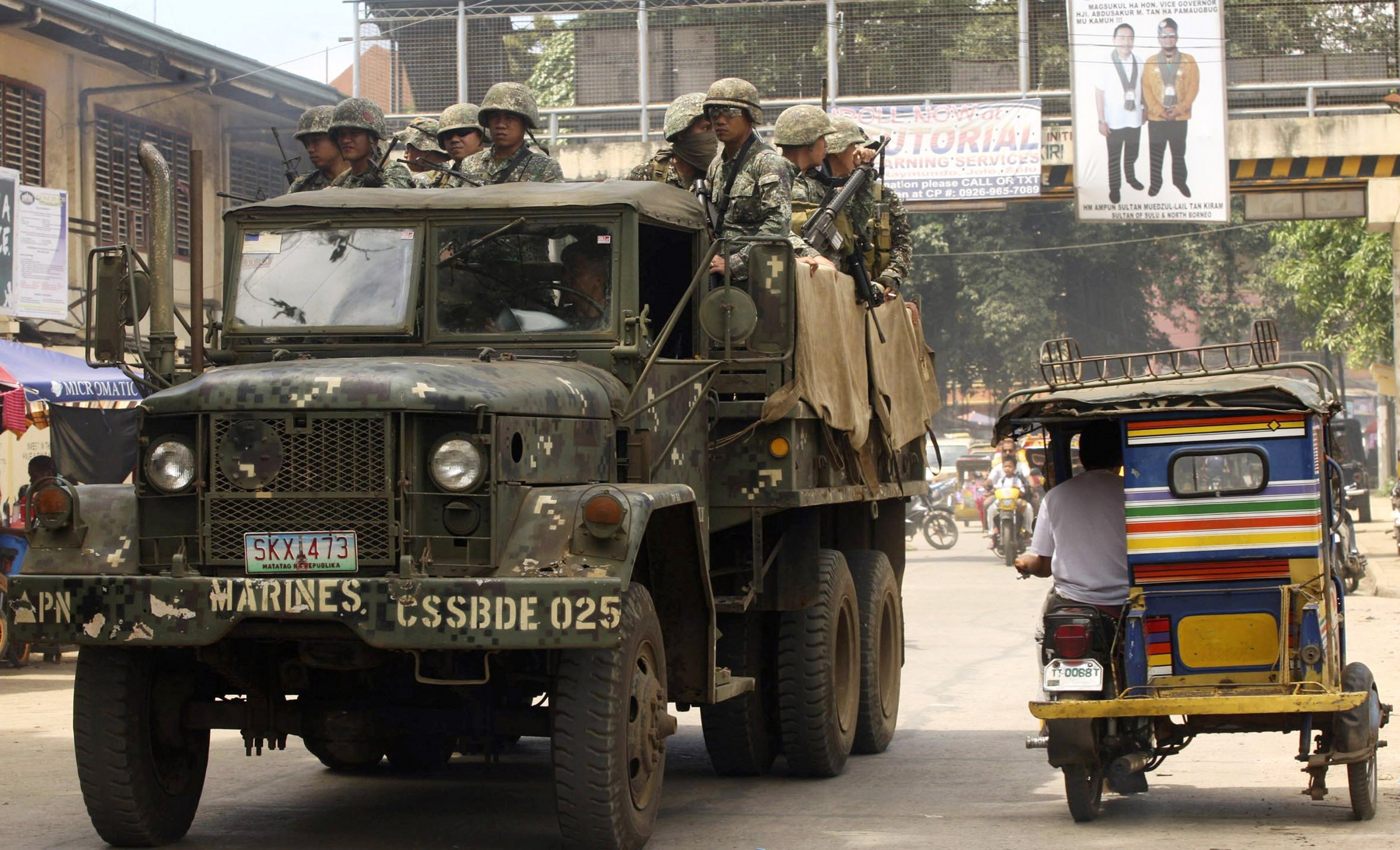 One of two Germans held captive by an Islamist militant group in the southern Philippines said on Wednesday he was being held in a hole in the ground which he had been told would be his grave if ransom demands were not met.
The doctor and a German woman were seized by the Abu Sayyaf in April when their yacht broke down in the southern island of Palawan en route to Sabah in eastern Malaysia.
They are being held on Jolo island, hotbed of Islamist militants in the south of the mainly Roman Catholic country.
Abu Rami, a spokesman for the al Qaeda-linked Abu Sayyaf, said the group would execute the doctor at 3 p.m. on Friday as a 250 million pesos ($5.6 million) ransom had not been paid by last Friday's deadline.
The demand also includes Germany halting its support for U.S.-led air strikes in Syria.
But Rami also called on Philippine Foreign Secretary Albert del Rosario to negotiate, offering hope for a possible solution.
Del Rosario was in Europe on Wednesday and had not responded to a Reuters request for comment.
"They told me on Friday they will kill me," the doctor said in a radio interview monitored in southern Zamboanga City. "I'm here in a hole. It's a big hole three meters (10 ft)(by) five meters. They told me this is my grave. They push me inside the hole.
"... I hope I will still get out from here... but I have not seen anyone from the government to get into the situation that tries to get us out."
He said he was losing weight because there was not enough food and 10 gunmen were watching over him 24 hours a day. He was separated from the woman on Monday.
This was the second time the German has spoken to commercial radio since last Friday's deadline passed.
General Gregorio Catapang, military chief of staff, has deployed seven battalions of soldiers and Marines on the island as officials work for the hostages' release.
"We should take them seriously," he said of the militants. "Our intelligence is on the ground validating information and to locate them."