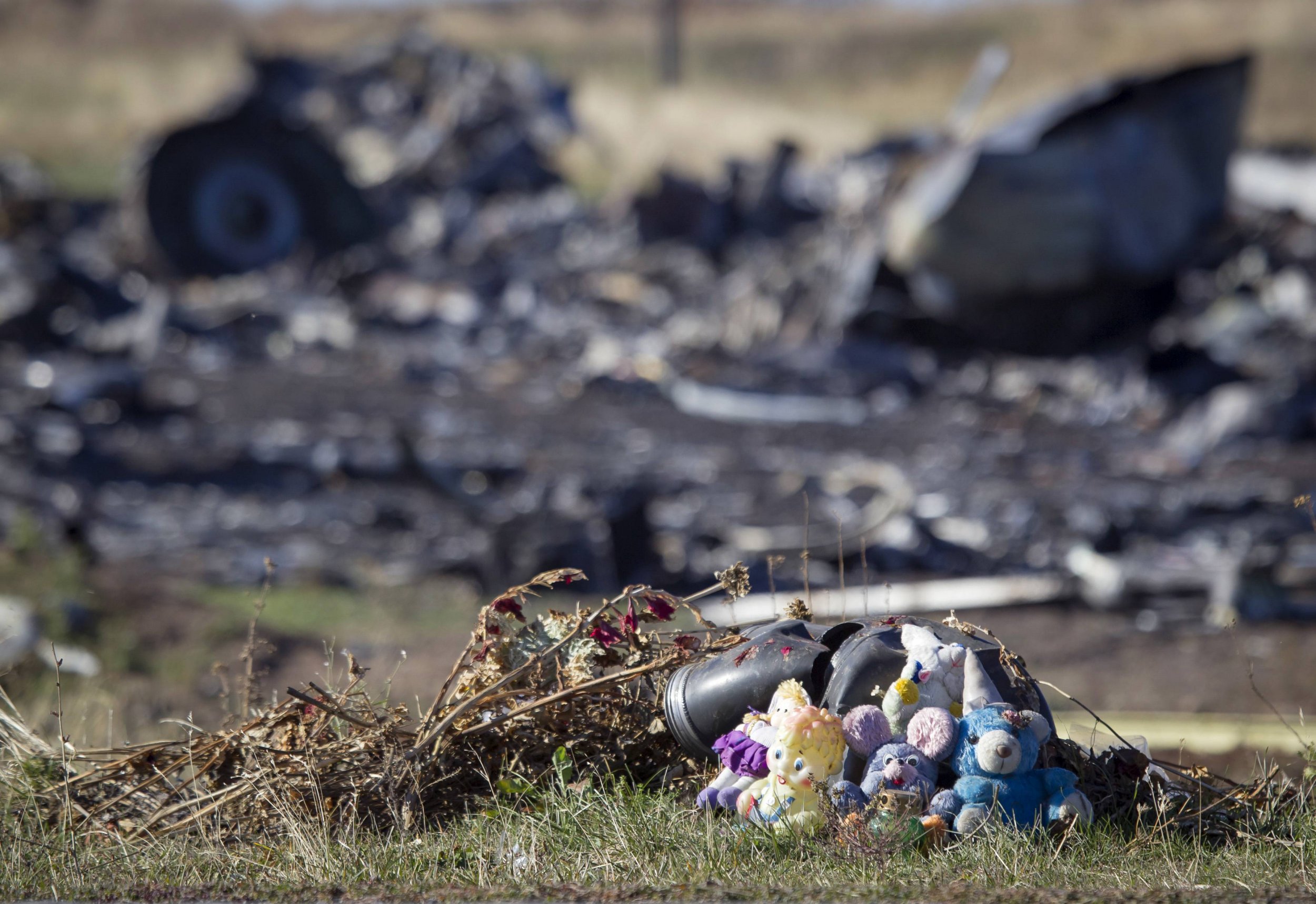 A German intelligence agency has determined that pro-Russian rebels were responsible for the downing of Malaysian Airlines flight MH17, which killed 298 people in eastern Ukraine in July.
The Bundesnachrichtendienst (BND), the agency responsible for foreign intelligence, reportedly gathered information suggesting that Russian loyalists captured a BUK air defence missile system at a Ukrainian military base and fired a missile that exploded in the vicinity of the aircraft, bringing it down.
The BND carried out a detailed investigation into flight MH17 and eventually presented their findings to members of the parliamentary committee responsible for monitoring German intelligence services on October 8th.
According to German news magazine Der Spiegel, Gerhard Schindler, the BND's president, used satellite images and photo evidence to support his case.
He also told the panel that Russian claims the missile had been fired by Ukrainian soldiers and that a Ukrainian fighter jet had been flying close to the passenger jet were false.
Schindler was quoted as saying of the crash, which killed all 298 passengers and crew, "it was pro-Russian separatists". He said that his agency had "ample evidence" to implicate them, though so far none of it has been made public.
Both the Russian and Ukrainian governments initially accused each other of causing the crash. Ukrainian officials attributed the incident to separatist rebels and accused Moscow of arming them.
Russian officials have repeatedly denied any involvement, claiming that the fatal missile was fired by Ukrainian soldiers. In response to these allegations, Ukraine's President Poroshenko declared that the "armed forces of Ukraine did not take action against any airborne targets".
A Dutch investigative commission reviewed the aircraft's black box in September and determined that the aeroplane broke up in mid-air after being hit by "a large number of high-energy objects that penetrated the aircraft from outside". The commission, however, avoided attributing blame for the crash to either side.
European governments have so far done the same, although the U.S. Secretary of State John Kerry said shortly after the crash that there was strong evidence for Russian complicity. The UK Foreign Office said their view was unchanged on the crash
The US state department previously outlined the evidence that separatists armed by Russia had shot down the plane in a statement which was posted to its website a few days after the crash.
It cited Russia's extensive arming of fighters in the region, as well as intelligence which suggested that the Moscow had been providing training to rebels at a facility in south west Russia, an effort which "included training on air defense systems".
The statement also revealed that American authorities had detected the launch of a surface-to-air missile in a separatist-controlled part of Ukraine at around the time that MH17 disappeared.
Just hours after MH17 was shot down, Ukrainian security forces released what they claimed were intercepted recordings of calls between a Russian intelligence officer and pro-Russian rebel leaders, discussing the downing of the plane.
A few days later, a pro-Russian militant told the Italian newspaper Corriere Della Sera that his unit shot down MH17 after mistaking the passenger aircraft for a military one.
Flight MH17, a Boeing 777-200 travelling from Amsterdam to Kuala Lumpur, was in transit over war-torn eastern Ukraine when it was shot down. Nearly two-thirds of the passengers were Dutch citizens.