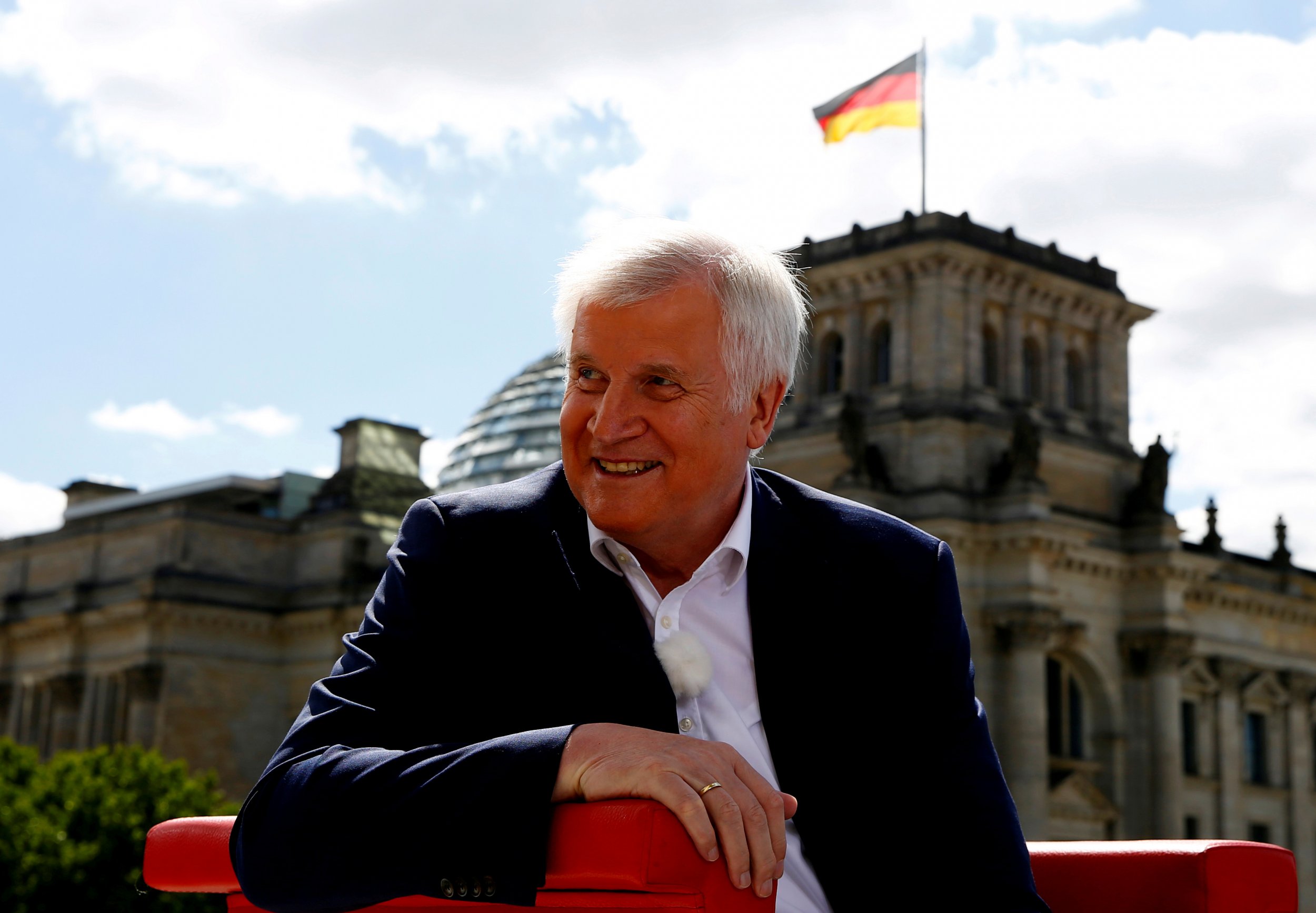 Horst Seehofer, Germany's interior minister, called migration the "mother of all problems" during an interview on Thursday, adding that he would have joined the recent protests in Chemnitz if he wasn't a minister.
"For the first time, we have a party to the right of the Union that could establish itself in the medium term amid a divided country," Seehofer, the leader of the Christian Social Union party, told the Rheinische Post after being asked about his party's poor polling results.
Although Germany's migration policy is not the only reason for the rise of the right-wing Alternative for Germany party, it still is a major issue, he said.
"The migration issue is the mother of all political problems in this country. I have been saying this for three years. And this is confirmed by many surveys. Many people now associate their social concerns with the migration issue," Seehofer told the publication.
In July, 72 percent of respondents to a survey said Germany's immigration policies were "too careless."
Seehofer said he understood why people took to the streets to protest in the city of Chemnitz last week after a man was stabbed to death by two suspected asylum seekers. He added that he would have joined the demonstrations but "obviously not with the radicals."
Chancellor Angela Merkel, who has been sharply criticized by Seehofer for her previous migration policies, said that she disagreed with Seehofer's view on the issue. "The question of migration poses challenges," she told German broadcaster RTL.
"It is a tense situation in which, I believe, everyone needs to take a position," Merkel said about the protests in Chemnitz.
While Seehofer has been criticized for not denouncing the protests, Merkel was quick to condemn the rally. "We have video footage showing that there was targeted harassment, that there was rioting, that there was hate on the streets, and that has no place under our rule of law," she said last week.
Meanwhile, German authorities announced on Wednesday they were looking for a third suspect in connection with the fatal stabbing. He was named by Saxony police as Farhad Ramazan, a 22-year-old asylum seeker from Iraq. One of the two suspects reportedly gained entry into Germany using fake papers, and Seehofer blames the mistake on a shortage of experts used to identify such documents.