German Islamist Linked to 9/11 Hijackers Captured in Syria
Kurdish forces in northern Syria said they have captured a German-Syrian Islamist who had close links to the 9/11 hijackers and claimed to have influenced the plot.
A Kurdish military commander told Agence France-Presse that his forces had detained Mohammed Haydar Zammar, who is now being interrogated, the BBC reported. Zammar was described by the 9/11 Commission Report as an "outspoken, flamboyant Islamist" who "relished any opportunity to extol the virtues of violent jihad."
The U.S. coalition has not yet confirmed Zammar's arrest.
German newspaper Bild, which first reported Zammar's capture, said he was being held in a Kurdish People's Protection Units (YPG) prison. The group is the dominant player in the U.S.-backed Syrian Democratic Forces (SDF) formed to fight against ISIS.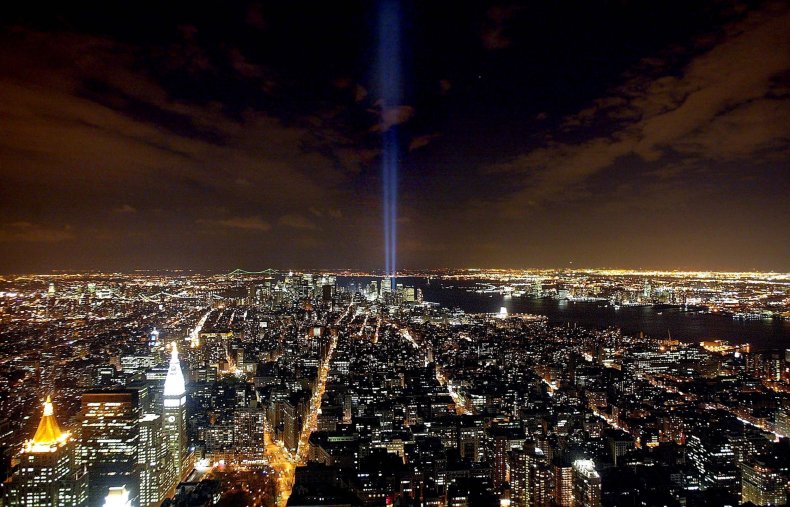 Syrian-born Zammar lived in Hamburg at the same time that Mohammed Atta—the oldest 9/11 hijacker and considered the group's operational leader—formed the so-called Hamburg cell. By this time, Zammar had already committed himself to full-time jihad.
In 1991, he traveled to Pakistan and Afghanistan to undergo military training and even fought in Bosnia. He later returned to Afghanistan to become an official member of al-Qaeda at the direct request of Osama bin Laden, according to Bild. In the years that followed, Zammar sent numerous young recruits to follow in his footsteps.
The members of the Hamburg cell went on to lead the 9/11 attacks, with Atta piloting American Airlines Flight 11 into the North Tower of the World Trade Center.
The cell also included Marwan al-Shehhi who flew United Airlines Flight 175 into the South Tower and Ziad Jarrah whose United Airlines Flight 93 crashed into a Pennsylvania field before reaching its target. Cell member Ramzi bin al-Shibh, another 9/11 operative, was unable to enter the U.S.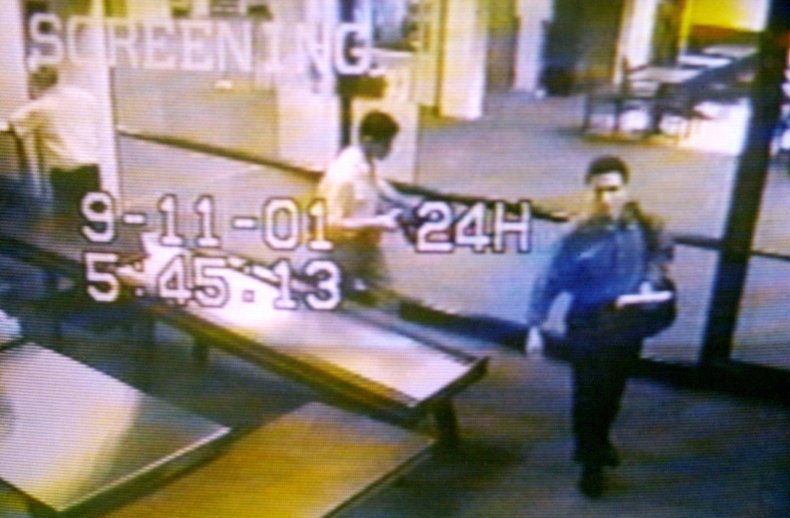 According to the 9/11 Commission Report, "Zammar reportedly took credit for influencing Ramzi Binalshibh" and "the rest of the Hamburg group." Binalshibh was sent to Guantanamo Bay in 2006 for his role in the 9/11 attacks, having been detained in 2002 and held at CIA black sites in the interim.
The CIA detained Zammar in Morocco in 2001 and was later transferred to Syrian government custody. In 2007, he was sentenced to 12 years in prison, accused of being a member of the Muslim Brotherhood. When civil war erupted in 2013, Zammar found his way out of prison, possibly as part of a prisoner exchange between Islamist rebels and President Bashar al-Assad's forces.
Though the details of his period of freedom in Syria is unclear, it is believed that he joined ISIS. Pictures taken in 2014 show what appears to be Zammar attending an ISIS meeting, while sat under the group's black flag.