German Judges Issue Call for Headscarf Ban in Courts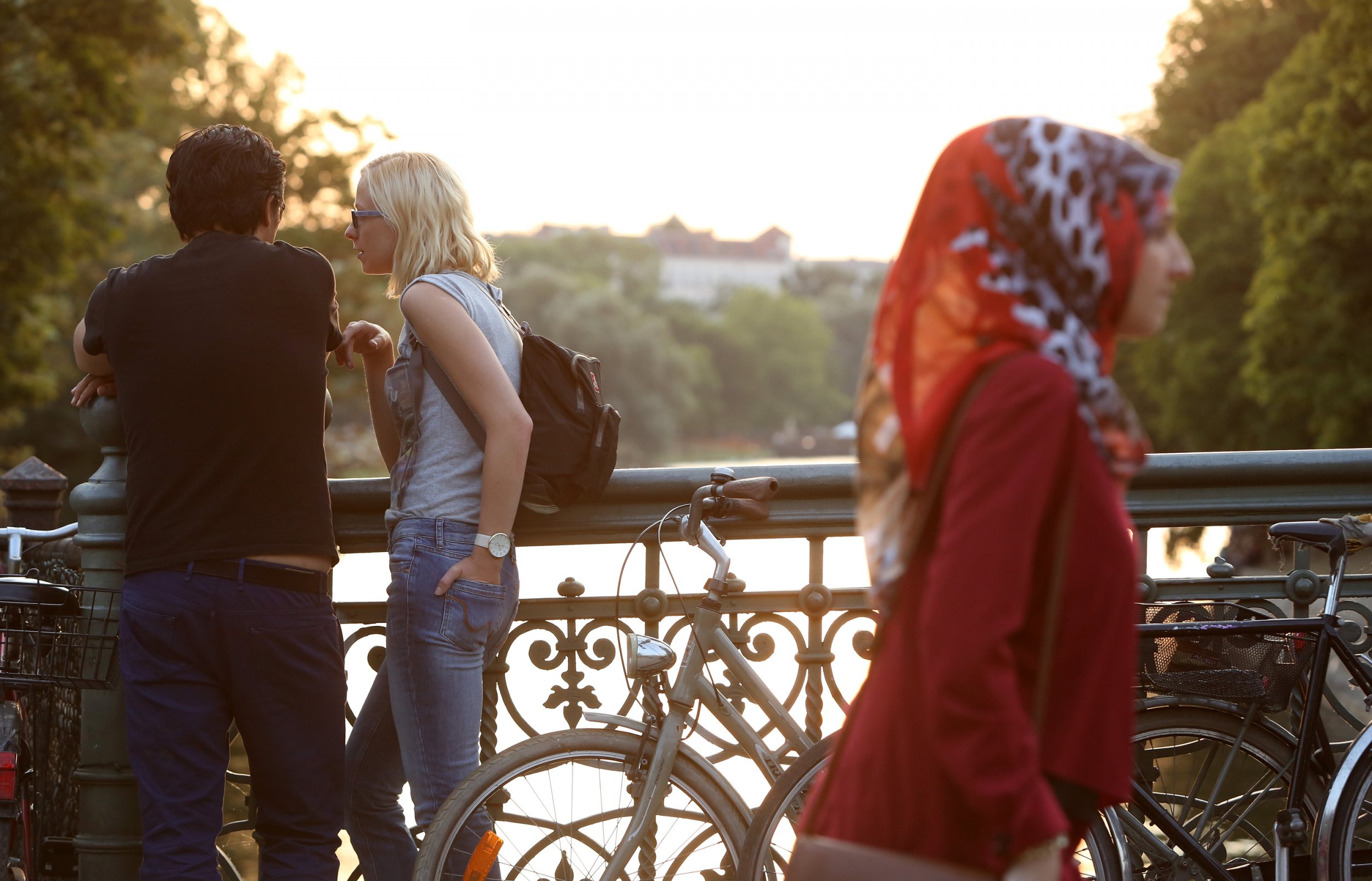 Two German associations of judges have called for a headscarf ban on judges and lawyers, arguing that the measure is required to ensure neutrality in court.
The Association of German Administrative Judges and the German Association of Judges—as well as the Ministers for Justice in the states of Baden-Württemberg and Mecklenburg-Western Pomerania—are proposing that judges and lawyers be prevented from wearing the Islamic dress while in court as it is an external expression of religious belief, European news website The Local reported . The groups have said symbols of other religious faiths should also be outlawed.
"The neutral clothing of judges should act as an outward signal to all participants in the legal process that the court will objectively and impartially rule on their dispute according to the law," Sven Rebehn, director of the German Association of Judges, told The Rheinische Post . "A law on dress codes must but not only be limited to the headscarf, but include other religious clothing or symbols."
The chairman of the Association of German Administrative Judges, Robert Seegmuller, said that standard court attire should be worn by all judges, male or female, so that any case "does not depend on the person, but solely on what the law says."
The German Federation of Administrative Judges said that if judges wear headscarves, it would damage the public's trust in the justice system.
The calls come after the Bavarian legal system forced 25-year-old trainee lawyer Aqilah Sandhu to change her headwear in the city of Augsburg. The lawyer subsequently took the legal system to court and won her case. The case, which saw the regional court rule that the ban on her headscarf was unconstitutional, sparked debate about religious headwear on the bench.
In March 2015, Germany's highest court refused to uphold a ban on headscarves for state school teachers, ruling that it was an unconstitutional measure. Such a ban had been in place from 2004 onwards until two female Muslim teachers came forward with a case against it.
The ban was initially implemented over concerns regarding the teacher's neutrality in class. Christian symbols of faith were not included in the ban.