German Kids Are Drowning Because Parents Are on Their Cellphones, Lifeguards Warn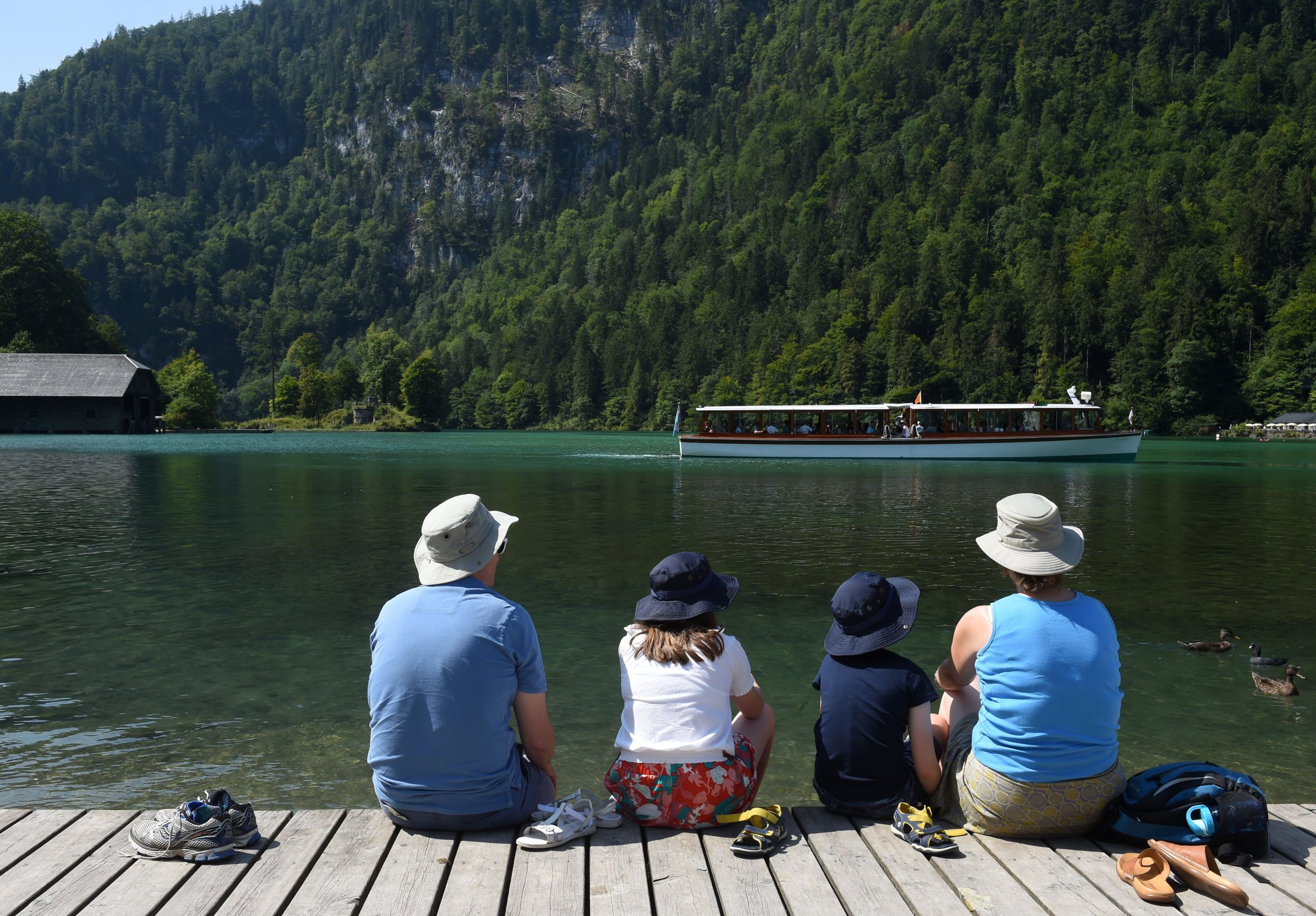 The German Lifeguard Association said Wednesday that children have been drowning because parents are paying more attention to their cellphones than their kids.
"Too few parents and grandparents are heeding the advice: When your children and grandchildren are in the water, put your smartphone away," said Achim Wiese, a spokesman from the association.
Of the 279 people who have drowned in Germany since the beginning of the year, 20 incidents involve children under 15. The numbers show an increase in drownings by 37 compared with last year's figures, the London Evening Standard reported.
"In the past, parents and grandparents spent more time with their children in the swimming pool. But increasing numbers of parents are fixated by their smartphones and are not looking left or right, let alone paying attention to their children. It's sad that parents behave so neglectfully these days," said Peter Harzheim of the German Federation of Swimming Pool Supervisors. "We're experiencing on a daily basis that people treat swimming pools like a kindergarten and simply don't pay attention."
A total of six people aged 5 to 83 drowned in a period of 24 hours at the end of July. The incidents took place in rivers, lakes and the Baltic Sea.
Germany is not the only European country that is reporting high numbers of drownings this year. Since the beginning of April, 244 people have drowned in Poland due to alcohol consumption. Ninety-seven of the 449 people who died in 2017 were intoxicated, said Michal Gavel, a spokesman from the Polish police headquarters.
Schools are also getting the blame from organizations because children are not mandated to take swimming lessons at an early age.
"Many people lack the right knowledge about how to behave in the water," said Axel Dietrich, a spokesman for the German Swimming Association. "So people have drowned this summer in particular because they knew nothing about the water temperatures and the currents in the particular water they've been in, or because they suddenly got a cramp in their leg in the middle of a lake and had no idea what to do."
It is estimated that 360,000 people die annually around the world because of drowning, according to the World Health Organization.