German Man Says 'Racist' Israeli Agents Harassed Him at Border Crossing: 'Your Blood Is Palestinian'
A German citizen of Palestinian descent has accused Israel's Shin Bet security agency of racism and harassment while he was crossing the border from Jordan to Israel.
Nadim Sarrouh, 34, was detained, along with his wife and her family, at the Rabin border crossing in the south of the country. He told Israeli newspaper Haaretz that he was aggressively interrogated by two separate Shin Bet agents over several hours, who accused him of doing "something bad" and suggested his Palestinian heritage meant he was not German. Shin Bet said it rejects Sarrouh's recounting "out of hand."
While he was questioned, his wife Venous Ayoub and her parents, two brothers and sister—all Israeli citizens from the Galilee region in northern Israel—were left waiting outside in the 113-degree summer, a fact noted by the first agent who said of Ayoub, "Okay, so she is fine, waiting in the heat."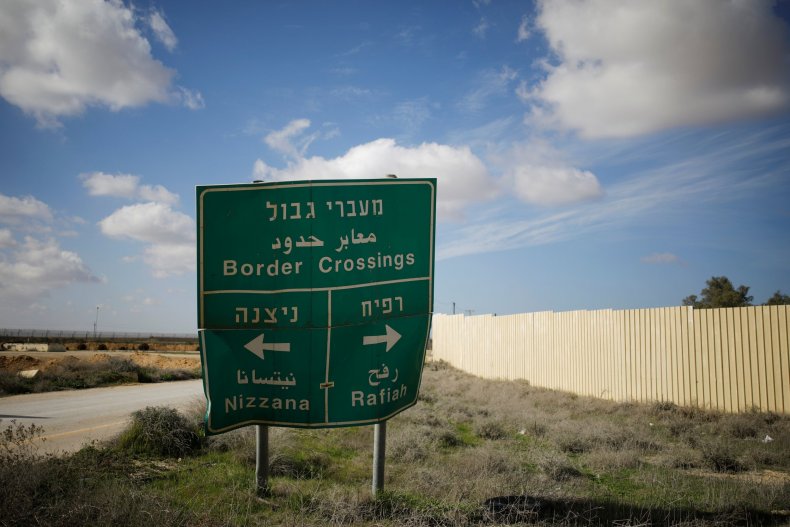 Sarrouh—who has a doctorate in computer sciences and works as director of operations for a computer games company—has been detained several times when traveling to Israel, he told Haaretz, buthe had never experienced anything of this kind before.
A uniformed border inspector first asked Sarrouh where he was from, his occupation and how long he was visiting Israel. The questions probed his family history, asking about his father's name, birthplace and background. Sarrouh's father was born in Haifa, in what was then the British-controlled Mandatory Palestine. Sarrouh said the family was expelled from the area to Lebanon upon the creation of the State of Israel in 1948, eventually finding its way to Berlin.
A female Shin Bet agent then took control of the session. Without giving her name she asked Sarrouh where he was from. "I said I am from Germany," he recalled. "She asked me where I am really from. I said, 'I was born in Berlin, Germany, have a German passport and no other and am thus a German citizen.'"
In response, the interrogator asked, "Your blood isn't German, right? Your blood is Palestinian." Sarrouh said that if anything, his mother's Polish nationality meant his blood was Polish. But the agent was undeterred. "Do you know that you are a refugee?" she allegedly asked, referring to the United Nations designated refugee status for all Palestinians who were left or forced from their homes after Israel was created in 1948. Sarrouh told her he was not, in fact, a refugee. Christian families in Lebanon, like Sarrouh's, were given Lebanese citizenship.
The conversation then moved on to the Gaza Strip, the coastal enclave controlled by Islamist group Hamas that has been under an Egyptian-Israeli blockade since 2007. Sarrouh said he didn't think the topic was relevant to his entry into Israel, but he was allegedly told, "We can actually do anything. We are not Germany! We are not letting in refugees just like that, like your [Chancellor Angela] Merkel is doing! We check who we let in!"
When Sarrouh finally told the agent he thought Gaza was being oppressed by Israel, she replied telling him, "We aren't oppressing anyone. Hamas is oppressing your people."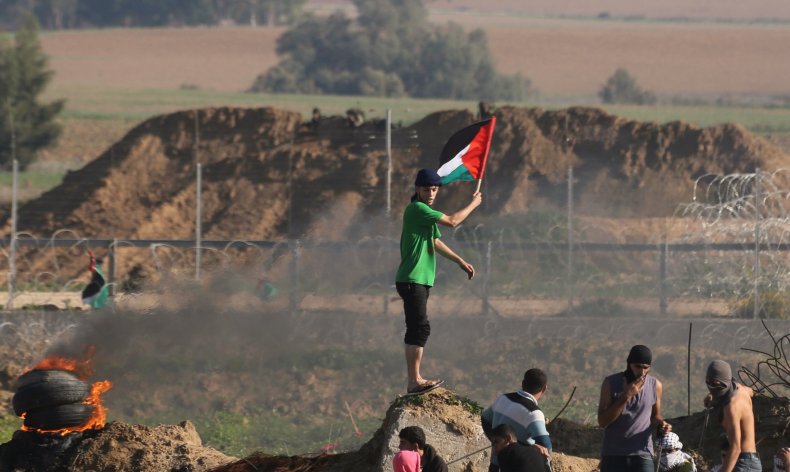 He was then allowed to leave the room for around 20 minutes before the next session began, this time with a different Shin Bet agent. Sarrouh explained that the new interrogator said she was only called in "when something bad has happened." She continued, "We know that you did something bad, and you know it too, so the sooner you comply, the sooner this can be over. Don't lie to us, because we already know everything anyway, and we can see when you lie too."
Sarrouh said her questions were aggressive and confusing, and that she often did not wait for a reply before interrupting with new accusations, warning, "Don't lie if you want to see your wife again." She also asked whether he or any of his friends had gone to fight in the Syrian Civil War, which has raged since 2011.
Sarrouh is keen player of the oud—a traditional short-necked lute-style stringed instrument common in the Middle East. Upon discovering this, the agent declared, "Ah, that's a unique instrument. That shows that you're connected to your culture. And you still want to tell me that you're not an activist?"
The agent seemed to have a particular problem with Sarrouh's education. When he failed to answer questions about the situation of Christians in the West Bank, the interrogator said, "You [have] a Ph.D., right? You must be much cleverer than me. Your memory should be perfect, right? You cannot remember this? Don't you have to know all the facts, before making an opinion?"
Going back to the topic of Gaza, the agent asked, "You're a smart guy with a Ph.D. What's the solution for Gaza?" Sarrouh said the conversation then reached a dead end, before she suddenly said, "When did you last throw a stone at an Israeli?" to which Sarrouh began laughing. After several hours, Sarrouh had his passport returned and was allowed entry into Israel.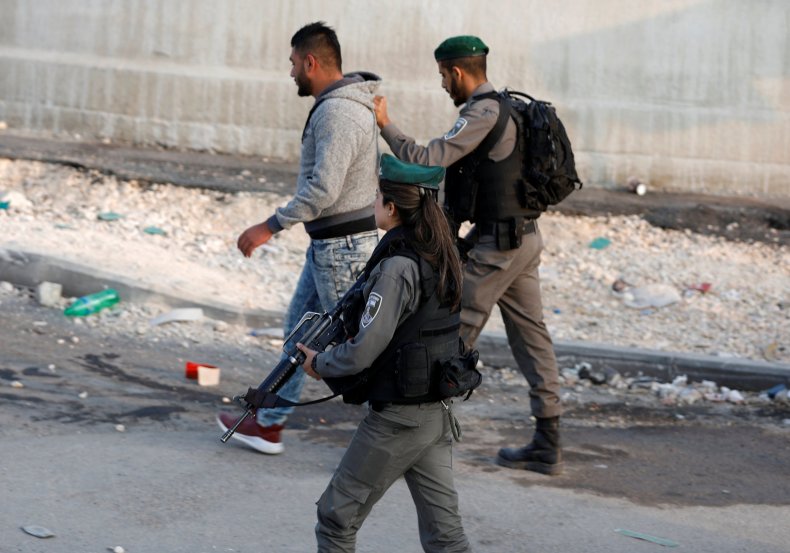 A Shin Bet spokesperson told Haaretz the organization rejects Sarrouh's recollections "out of hand." The spokesperson added, "Interrogation is required in order for the Shin Bet to fulfill its role in safeguarding state security, and was conducted in a practical and professional manner, as required."
Shin Bet said Sarrouh "refrained from cooperating throughout his investigation, behaving rudely and aggressively toward the security personnel. During his interrogation various findings aroused suspicion that he is involved in hostile activity and is connected to hostile organizations."
Sarrouh denied the accusations. "I ask myself why I didn't protest immediately about their racist attitude and conversation," he said. "But they made it clear that they had the power, and I probably couldn't really [protest] without taking a risk that I wouldn't be allowed to join my family."
Overzealous border checks and accusations of political and racial profiling have been making headlines in Israel. Border security forces have been accused of racism and intimidation in how they treat travelers. A high-profile American journalist, an author and an activist have all been recently detained at Israeli airports and border crossings for questioning. Those detained were eventually allowed to continue on their way, though claimed to have been threatened and questioned about their political outlooks.